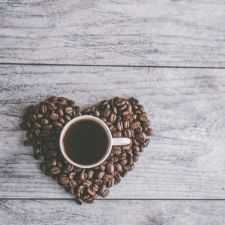 Coffee Room
Discuss anything here - everything that you wish to discuss with fellow engineers.
12940 Members
Join this group to post and comment.
Will YepMe.com Model Work?
After noticing YepMe.com's advertisement on the TV, I decided to check out what the new site has to offer. I was bit surprised to see that YepMe's coming up with a new model of payments: Pay only when you like the product!

That is, you order a T-shirt -> It's delivered to your home (you make no payment) -> You Try the T-shirt for 7 days and after 7 days, if you're satisfied and want to keep the T-shirt; you make the payment!
That reminds me of the 30 day money back guarantee that Dell pioneered for computers.
Now, I've my own doubts about Indian consumer mindset. Say I've an important event. So I order clothes from them -> try them at the event -> return to them after the event is over.
I wonder whether this will turn out to be a free clothes rent shop. Why do you think YepMe decided to go this way? Do you think it will work in India?
Quite surprising. This model is working good in the US. I checked their website and it says If your goods are not delivered in satisfactory condition, you can submit a fresh trial request for the garment and we will collect the previous parcel from your doorstep. 😲 this is great!

But, the terms of condition say - Tag should not be removed and Garment should not be washed.
(quite agreeable) -> this may prevent people from wearing the garments to any events.

This is only for limited offer and stock. Management has the right to reverse the offer anytime.
-> so, we have to check which products are they talking about.
Hmm. I'm sure there're ways to get around that. How do I know that the shirt I'm buying has not be 'tried' by 5 other people before? 😨
The_Big_K

Hmm. I'm sure there're ways to get around that. How do I know that the shirt I'm buying has not be 'tried' by 5 other people before? 😨
The same thing happens at malls. The clothes we 'try' there are already tried by 50 other people before us.
The "tag should not be broken" thing is a good idea. That can stop people from using t-shirt at events. Moreover, online shopping market is rising in India, so to stay in competition, companies have to try something different and as
AbraKaDabra
said, if this model is working in USA, it might work in India too.
... people can always hide the tag and then -- they could say - \we tried it (At party) but did not like it'.
i think there are other stringer hidden rules than whats shown? 😨.
No one would loose on businees by giving multiple gooddies right?
What would happen if everyone wants to try and nobody is interested to buy the clothes after wearing it for the events? As durga said, one can easily hide the tags and wear it for events. I don't see variety of dresses there.

Are they giving multiple dresses for trial or you are supposed to get the second dress only after returning the first one?
There might be a possibility that company may notice that certain people always make order for trial but never buys those stuffs. So after sometime they can make decision of not entertaining those people or people at that particular place(as place can't be changed so often.)
This model has pretty much new thing of trial at your home.
Let's wait and watch!!!
I bet there are some exotic terms & conditions !
We barely read those 30 page script ...
I have doubt if this will work in india or not.
This is a good example of being competent and creative approach. It suits the mentality of Indian's who won't trust anything before trying, though for sure this would give a different response from USA.
Had this be in US, this model wouldn't have shocked me. I was shocked to see the prices in INR.

In US vendors, do not mind paying for the customer service and they have around 15-60 days of return policy. At US everything goes to drill down at the price, and that's the reason that Website e-commerce website portal like Amazon are so popular.

However, in India this is a different model, looks very impressive. However the thing is will general public of India would allow them to sustain with the model. May be they would start feedback for the consumers as well (somewhat similar to eBay), and certain group for consumers (based on feedback score) only would be eligible for some premium things. However, the question would be how they would identify the first time, genuine / or 'NOT' so genuine consumers. May be they need to take the chance to get succeed in the business model.

I think its too early to say that model would not succeed, because in India still the internet shopping is being done by the so called 'elite literate' group only and they should not us this as rent shop and needs to be genuine.

-CB
This model is increasing the overheads of the business. Delivery is as it is, but now payment collection is an overhead.

The good part is that it eliminates the mistrust of the purchase transaction.

Interesting part here is that it is working well in a consumerist nation such as the US. Will it work in India? I would not bet my money there!