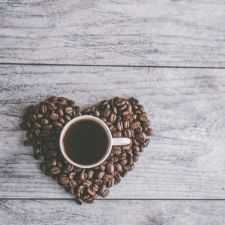 Coffee Room
Discuss anything here - everything that you wish to discuss with fellow engineers.
12920 Members
Join this group to post and comment.
WiFi 6 [802.11ax] - Routers, Speed, 5G, Features, Specs & All The Matters
WiFi 6 aka IEEE 802.11ax is coming and it matters a lot more than you'd think. I thought I'd start a discussion to talk about the newest WiFi standard and discuss all things that matter - Routers, its comparison with 5G, Specs, Features, Speed comparison etc. Let's get started. 
WiFi Has Numbers - Like WiFi 5, WiFi 6! 
Some of you may know that WiFi standards were being identified through IEEE specifications - 802.XX. That's now been changed and there are numbers to identify the different WiFi versions -
802.11b is WiFi 1, [Year Released: 1999]
802.11a is WiFi 2, [ Year Released: 1999]
802.11g is WiFi 3, [Year Released: 2003]
802.11n is WiFi 4, It was released back in 2009.
802.11ac is WiFi 5, It was released back in 2014
802.11ax is WiFi 6 (Latest), ETA 2019.
The WiFi Alliance, the organization responsible for maintaining and naming the standards has announced that they'd like to see the software and hardware vendors to use these new numbers from now on so that it's easier for the users to find out which WiFi they are using and which one is faster. 
As you'd see, each increasing WiFi number represents faster WiFi connection speed.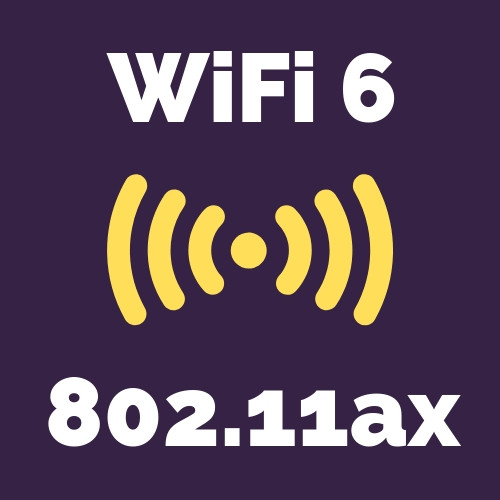 WiFi 6 Vs WiFi 5 : Speed Improvements
In simplest of the words, A single WiFi Router capable of WiFi 6 would yield about 40% higher WiFi speeds. This is done through better data encoding techniques and superior throughput. 
That is, WiFi 6 packs more bits of data on the radio signals than earlier WiFi versions. It's interesting to note that the new standard will increase speeds on existing 2.4 GHz networks. 
As an advanced user of the Internet, you might have already switched your routers to use 5GHz - in order to have lesser interference; but it suffers from range. 2.4GHz signal has better penetration capabilities than 5GHz. It can pass through walls easily and yet deliver good speeds. 
The average throughput per user is expected to be 4-times in congested environments with WiFi 6. 
One big improvement of WiFi 6 over WiFi 5 is MU-MIMO. While existing standard can support up to 4 users; the latest one supports up to eight users on uplink and downlink - with a potential to deliver four streams to single connected client. 
WiFi 6 and Battery Life
With WiFi 6, the router can now inform its connected client when to go to sleep and when to wake up. The feature is called TWT or Target Wake Time. This feature is likely to extend the battery life of the clients significantly, because the client now knows when to expect data from the Router on a channel. 
We've to talk a lot about WiFi 6 Routers, IoT, and other related stuff. I'll update with a follow up post soon. In the mean time, post your questions below. 
WiFi 6 Wireless Routers
As of writing this WiFi 6 is still very new to the market; and that means the choice of Wireless Routers that support WiFi 6 aka 802.11ax protocol are limited. 
If you are out in the market to buy the next-gen wireless router, here's what you can buy -
ASUS RT-AX88U WiFi 6 Router [ $346 on Amazon ]
I am an ASUS fan and won't shy away from recommending it to anyone who's looking for a good router. Although I haven't tested this router, I'm still confident that RT-AX88U is a good router. It does support a/b/g/n/ac devices so you can use your existing devices with it.
NETGEAR NIGHTHAWK AX8 AX6000 WIFI 6 Router
NETGEAR's Nighthawk AX8 is on the high side of pricing, but it promises speeds up to 6 Gbps. This one seems to have better reviews than ASUS, and you might as well consider buying it if it fits your budget.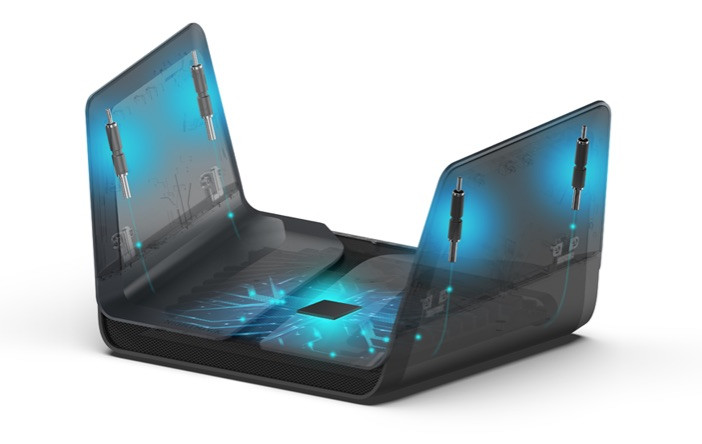 WiFi 6 and IoT
It's evident that the focus of the WiFi 6 seems to be on expanding the number of devices that connect to a single access point aka AP. Which means, in the next 2-3 years, you can expect Cricket stadiums or auditoriums to have WiFi 6 allowing larger number of connections with single router. 
Again, as of writing this, the 802.11ax specification has not been standardized, which means if you make an investment in WiFi 6, you *may* have compatibility issues with gadgets.
There aren't many phones on the market right now that can actually take advantage of the latest wireless protocols. My recommendation would be to wait for a while before WiFi 6 support starts rolling out in upcoming gadgets. 
The new WiFi 6 is going to be one of the driving factors of the IoT. It's expected that in the next five years, an average household will have about 22 connected devices - like phones, TVs, desktops, laptops, smart lights etc. This will mean the routers will have to be capable of setting up stronger, interference free connections with each of these devices.
WiFi 6 is meant to address that problem and from the current draft - it looks like these specs would be final. 
I hope this helps getting familiar with WiFi 6. Let's extend this discussion further with your questions and answers.