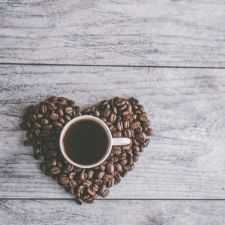 Coffee Room
Discuss anything here - everything that you wish to discuss with fellow engineers.
12832 Members
Join this group to post and comment.
Why is Women Cricket not so popular?
Cricket...the most popular game of India today...We can see every glimpse of cricket in our colony,city,state,country and world..Cricket is played by everyone..let it be a 5-year old child or 65-year old man...likewise we have women cricket also..but its not given that much importance as men's cricket...why the gap??Do you see any justified reason behind it..."a stupendous performance by Master Blaster Sachin, Sachin got out making just 10" today but do we really know even the names of our women players..the answer is big NO...why??
When the game is same thwn wats the reason behind?? Does eomen Cricket needs marketing?? Yes,this is one thing which I think women cricket needs thats marketing..watsay??
I heard people saying "Cricket is gentleman's game" but never did anyone say "Cricket's ladies game". The game has a lot of historical baggage to shed before ladies cricket becomes more popular.

And also the scale of performance. That lets us down. The more performers we have in womens cricket, more we can expect the game to become popular. A Mithali Raj double hundred took ladies cricket to top of sports columns for a while. But never heard of any mithali's performances worth mention after that.

Lets say that there's a lady who bowls faster than Shoaib, someone who turns more than murali or someone who hits longer than Dhoni, immediately people will sit up and take notice. Unfortunalely this never happened. Cricket, world over had been popularised by individuals. Bradmans, worrels, kapils, richards, hadlee's....The list is huge. People thronged to see these people. No one created as much impact in women's cricket.

Moreover, as a cricket fan if you watch a ladies match, I am sure you'll fall asleep pretty quickly.

Most pacers match the pace of Kumble, batswomen generally are not very good runners and for fielding, less said the better. Game can't become popular that way. No amount of marketing would do that. You can market only a half-decent product. Nothing works if product is bad.
Couple of things to consider-

1. Women cricket is relatively newer. It does need marketing. But I believe that people think Cricket is Gentlemen's sport.

2. The same is true in most of the games/sports. But there are games such as badminton where women players are equally popular.

Maybe its believed that anything that involves action is related to men. I don't see any point in it though.

Both should be promoted!
*The_Big_K* anticipates a debate and moves the thread to 'Debate Section'. 😁
I heard people saying "Cricket is gentleman's game" but never did anyone say "Cricket's ladies game". The game has a lot of historical baggage to shed before ladies cricket becomes more popular.
Right said Fred!
-The Big K-
well
its true that women cricket is relatively newer when compared to men's ... it needs good players and sponsors to get attention of more people.
cricket can be played by women..i wont say no to this...but men do have more energy then women and thats why mens cricket is popular...u like cricket only when u see sixes being hit....runs being made faster....its the case like "Miss India contest" is more popular than "Mr. India Contest"
this is just an example....like if womens cricket needs to get popular something really
"BIG"
needs to happen...
I would like to denounce the line "Men have more energy" ...If it is so then how come we have women in weight lifting...and have you seen women cricket match..who said sixes are not being hit...and tell me one thing would you ever think of leaving India-Pakistan Match(boys) if you have interest in cricket..answer would be a big NO..but I don't think I have ever seen an India-Pakistan women's match..The difference is just because women's cricket is not so popular..we don't wanna see it..we are ready to watch the highlights of men's cricket but going for a live women cricket would be too boring..I will not say that women cricket needs only marketing but its the first step to make it popular..and if its popular then it will obviously attract talent towards it.
It is a bitter but the true fact that women body structure such that it lags stamina comparatively to men body
Whether you agree or not. and cricket needs a lot of stamina and vigour. It is a game of one day and not of 2 hours like badminton tennis and half hour like the weight lifting. Iam not defing it completely some woman may have huge vigour( and ofcos most of them from harayana only in india).and cricket is game of 11 players not of 4 and 5. Its a team game.therefore Women cricket cannot match the indian men cricket stars. Also interest level of women is less in cricket and i know women like cricket but most of them not because of the game but due to irfan rahul dravid sachin and dhoni like stars. So marketing mat add something to it. but it can never flourish full-fledgely unless it really does something heart throbbing..
watching women's cricket on TV, & more so on the ground, when seen from far, feels like watching men playing cricket with an awkward gait

when the camera zooms in on women cricket it looks like women wearing ill-fitting men's clothes & playing cricket with an awkward gait

nothing that distinguishes women cricket from men's cricket except for the awkward gait & that is no USP to market the game - not going to pay good money to watch them play