CrazyEngineers V4: Early Access
We are developing the next version of CrazyEngineers. If you wish to receive latest updates and early access, click the link below.
Home

>

Apps

>

Groups

>
Why is Mamata Banerjee so popular in West Bengal and what is her future?
Question asked by Bala Venkat in #Indian Political on Jun 13, 2019
Following some of her recent statements in media and hysterics, I am convinced that she has lost her mind, but I would love to hear from any localites of WB, or anyone following her moves closely about why she is so popular and what is her future?
Posted in:
#Indian Political
This should be answered by someone who's familiar with the politics in West Bengal. In the mean time, I'll present my thoughts. 
I'm not sure if Mamta Banerjee is popular. But for sure - she's quite powerful in WB. I believe there was no worthy opposition to her in WB politics. But TMC's power must be attributed to some of the people who worked behind the scenes.
TMC's has had some rockstars working for the party who controlled the politics in West Bengal. One name stands out for me - and that's Mr. Mukul Roy -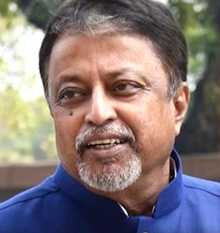 I'd say he was the Amit Shah of the WB politics who once worked for the TMC. He ensured that TMC remained in power as TMC's political strategist and someone who knew how things worked at the grass-roots level. It's said that he keeps low profile and is in personally in touch with all the party-workers. 
No wonder Mr. Roy was one of the close aids of Mamta Banerjee. Once, a Bengali magazine even referred to him as "King of Bengal" [ Ref: The rise, fall and rise of Mukul Roy ] and that led to the start of conflict between Mamta Banerjee and Mukul Roy. 
Mamta got rid of Roy citing his alleged involvement in the Sharda Chit Fund scam. I believe that was Mamta's biggest mistake. 
Roy was picked up by the BJP in 2017; because BJP was anyways looking to make a dent in the West Bengal politics. Amit Shah is a shrewd man, you know. Tapping Roy was one of the best decisions he's made. 
... and the recent LS elections proved that the decision was right. BJP bagged unimaginable 18/42 seats in the state. Even the experts believed that given the current political situation in WB, BJP would at max bag 4-7 seats. 
It's now believed that BJP will put a stellar performance in the upcoming state elections in WB as well. It's natural that Didi doesn't like it. 
I personally do not see a bright future for the TMC. Community appeasement and total mismanagement of the law and order in the state is likely to lead to downfall of the TMC throne. 
I must mention that my views and beliefs are based upon the reports in newspapers and social media and may have factual mistakes. 
Let's look forward to views from fellow political observers.