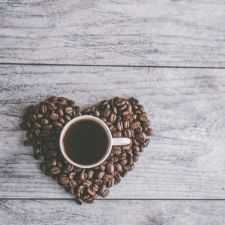 Coffee Room
Discuss anything here - everything that you wish to discuss with fellow engineers.
12796 Members
Join this group to post and comment.
Why did u choose Engineering? (B.E./B.Tech)
How can this topic be left undiscussed in CE...The most important decision of our life...what waz that that made u opt B.Tech..whether it waz ur own decision or maybe ur dad's one or it waz planned or there wasn't any other option left😉

I remember when I was just 5 or 7 years old...my father used to ask "what are u going to be in yer life?"...and I used to say without hesitating "Dad! I would become a doctor in ma life."...Dayss passed and finally the time came to decide for my career..my dad waz sure that I gonna opt medical...and he waz surprised wen my answer suddenly changed to "Dad,I'll go for Non-Medical coz I want to be an Engineer"...before he could question I said "I hate doctor's life"...well the decision waz mine and I went for Non-MEdical...and the truth behind is I waz afraid of Medical coz I knew that I won't be able to get admission in a good college...I didn't want to take Commerce so I had no other opton left and finally I took Non-Medical😉 ...and I think the decision waz right😉 😉


Now waitin for other replies
limited choices

I chose to be an electrical engineer because I was always fascinated by the 'Electricity'!

Well, there's a story about me chosing to be an engineer. After H.S.C (the higher secondary school certifcate exam) a (bright ?) student is typically left with two choices. Engineering & Medical. The choice was clear, it had to be engineering for me. I'd break my r/c cars only to know what's going on inside the toy. I remember the days when my friend and I had fixed a sonic controlled toy - car on our own (we were in standard V then). So my love for electrical engineering has roots in my childhood.

Now the following may seem a bit off-topic. But I can't stop myself from posting it here. Its really sad that in India, the students who pass H.S.C. are left with only two choices- medical & engineering. Probably only a few of us have the knowledge & guts to take up their hobby as a career. How many of us wanted to be singers, painters, actors & dancers? How many of us had guts to seek an opportunity & try our 110% to make full use of it?

Got carried away a bit 😁 , adding 'B.E' to the title of the thread. Its good that neha started this thread.

-The Big K-
This was one topic I felt is undiscussed. I think this deserves a debate. Most of the students who enter into colleges are often asked this question in the first few introductory sessions. I was about to start a new thread in the debate masterminds, but thanks to the new feature on CE, I was able to find out about this thread. Good one
The_Big_K
I was always fascinated about computers and technology, particularly mobile technology. So I selected Electronics and Communication Engineering. I was not sure about the stream at first, because the college I studied in did not provide us good practical sessions. However, now that I'm out, I realise that there is value in any stream of engineering - even if it takes time to settle in a good job.
Mine condition was same as of
Neha
.
Till 10th I used to say that I want to become a gynecologist, but I thought bio would be tough for me to study further in 12th so I opted for Maths (as I got 95+ in my 10th boards in maths)
Once you choose maths stream, you are left with engineering as the main option to choose.
Later when the time came to decide my stream in B.E., then I took Mechanical as a challenge, because everyone around me used to say that though there are many opportunities for girls in mechanical field but can't survive as there are very few opting for mechanical stream (in my college there are only 3 girls in my class and that also after 4 years 😔)
I was in love with engineering since childhood. i loved dismantling and reassembling my toys or whatever i could get hold of.

my dad wanted me to take up civil engineering

but i then chose mechanical, because i thought it was one of the branches which was within my capability, and is evergreen, wide and secondly i chose it to steer clear of computer programming.
I chose engineering purely out of my interest I detested all medical profession But now I am wondering why not target for a doctorate in an electronic field and beat the life out your neighboring Medicos