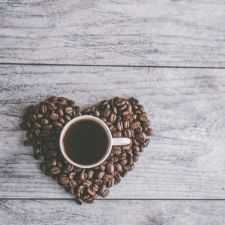 Coffee Room
Discuss anything here - everything that you wish to discuss with fellow engineers.
12889 Members
Join this group to post and comment.
Why are engineers not getting jobs in India? Let's discuss the unemployment conditions
Every year India produces around 1.5 million engineers from its 6000+ engineering and technology institutions, which is more engineers than the USA and China combined. It seems like a wonderful thing, right? But not after when we see the reports that over 80% of Indian engineering graduates are "Unemployable". Out of the graduating engineers, 97% want to work either in software or core engineering sectors, however, only 3% possess the suitable skills to be employed in software or product market & only 7% are fit for core engineering tasks. So what are the reasons behind this dismal state of engineers in our country?
Quality of the engineering education:
Outdated learning curriculum, old teaching techniques, and the exams culture force students to memorize by rote learning with no comprehension of the basic concepts. All that the professor cares is completing the syllabus, class notes and CGPA. There is no focus towards research, projects, entrepreneurship, etc.
Also, except the tier I institutes, i.e. the IITs, IIITs, NITs, BITS other engineering colleges suffer from poor infrastructure, low-quality labs, lack of quality professors etc.
Theory vs. Practical applications:
Most Indian engineering graduates, especially from the core engineering branches, fail miserably when they are tasked to solve real-world problems by applying basic principles. So they need a 'specific' training which now their employer should provide. And now, that is an expense which not every company wants to incur.
Lack of English and soft skills:
These skills have become very important in the present job situation in our country, but again they are ignored in the curriculum of the engineering institutes. Students come to know their importance only weeks before the placement season. As a result, students lack the confidence and ability to deliver his/her views effectively at the interview, sometimes resulting in rejection of even the most brilliant candidate of the batch.
I am sure the members of the CrazyEngineers community can think of many other reasons of why the recent engineering graduates are facing this issue of rising unemployment more than ever. We should try and do our bit to help fellow engineers and improve upon this situation.
A topic worth of our forum. This needs to be discussed more openly and much more often than it is currently. I'm hoping that aspiring engineering students and graduates looking for jobs do come across this and learn from it to improve themselves.

Anyway, that was my rant after being in business with engineers in India for about half a decade now.

Coming to the topic -
Why are engineers unemployable in India?
Why are thousands of engineers jobless?
Why are engineers not fit for employment?
Why do Indian engineers lack job skills?

I've had these discussions in real life with so many of my friends and even though we have the education system to blame for it all as much as our parents & other mentors in life, I think it's the mind-set of engineering students that needs to change.

No longer are engineering students cut-off from the practical, industrial life. Internet access is at their finger tips. A flip of a finger can give them access to the world's knowledge, yet they stay unemployable and worthless. 😲 It can only surprise you.

First things first - Lack of Practical Application | Over importance to Theory aka Rote Learning!

When are we going to chuck the lengthy written papers for engineering semester exams? Most Indian engineering graduates look clueless when asked to apply the basic concepts/principles (that they have learnt so well) to solve real-world problems.

Mechanical engineers looking cluelessly when washing machines break down, Electrical engineers not knowing how to change the bulb, computer engineers not knowing how to send attachments in email - This happens ONLY in India. Is that not something to think about?

------------------------------------------------------------------

Coming back to the points of Indian engineers not being employable - these days all that most plush job offices inhabit is engineering degree holders (who have zero technical knowledge) but above average English speaking skills (& confidence stemming from I-dont-know-what - It's borderline delusional).

That's exactly where Indian engineers lack. Right until their final semester, they have no idea that they need to have English speaking skills. Suddenly, there are campus placements and 100s of them get rejected only on the basis of low confidence in speaking English. It's the truth.

The industry is well aware by now that they won't get more than a handful of technically sound engineers who can take up important jobs. Therefore, they go on recruiting engineering degree holder (because they look good on their portfolio) and get them to do simple, menial tasks that any school child can do with some proper English.

It's a shame that engineers remain unemployable even in such low criteria.
From a personal experience I can put the following points :

1. No application : The practical experience an Engineering grad gets is India is very less. For eg. Electrical Engineers rarely get to see a real electric grid until they do some job. And these jobs have very high demand.

2. Demand-supply : Since Engg is 4 yr course, supply must be assured of demand after 4 yrs. Given the value of Engineering too many people joined for excitement, money and fame in society which is showing real effect now. Also Engineer's skills go very much unchecked during their 4 yr time period and they forgot all the subjects once they come out.

3. No Labs: One of the most fundamental basis for Research is Material science Engineering. This field is very under-developed in India. Current Engineers rarely know how materials feel and how to create 'things'. I went to makers clubs in USA where people bring their 5-10 yr olds to create electronic projects while connecting to arduinos and raspberry pis, make things on 3D printers, lathe machines etc. They conduct workshops to teach how to create everything from scratch.

4. Brain-drain: Majority of outflow of Engineers to other countries is happening because their urge to gain a first hand experience of hardware and applications, but they don't come back.

5. Courses : India should catch up and rapidly change the degrees and courses that cater to upcoming generation. Technology is being implemented in movie fields like graphic design, sound engineering etc. BTech should also provide coureses or electives on Renewable energy, IOT, AI and focus on India specific problems like using technology for Language integration, Internet Security etc.

India's main problem is that the education system aims at developing the west rather than solving India's own problems. We need Engineers to address traffic problems, poor construction of roads and buildings, corrupt agricultural supply chain, no accountability in finance and government offices etc. These problems have been solved in other countries with Engineering skills with the help of computers, cameras, good storage facilities, embedded automation, database etc. Such things should be addressed ASAP.
While I agree with most of the points mentioned above, one thing we can't ignore is the general attitude of engineering students towards education and looking 'beyond' the syllabus.

I see people super busy joining tuition classes and spending the rest of their time either on social media; losing super precious time that could have been used to upgrade their skills and awareness.

I blame the social media a bit. It's too addicting and it's getting impossible to stay away from it.
I agree with the all of the points shared before. India annually churns out 1.5 million Engineers, out of which only 7-8% are employable. The curriculum is at the fault for a larger part agreed, but what also lacks is the student's own urge or motivation to truly learn things hands-on. Often the practical or experimental classes are bunked and students resort to the comfortably scoring rote-leanings. They do almost next to nothing to sharpen their skills outside of the boxed syllabi studies.

Secondly, I wonder how many students opt for the course out of their own interest in the field. It is mostly selected for the job placements or because one couldn't get admission in the medical field. Such mindset kills the enterprise of up-gradation of skills by student and s/he barely manages to survive. Not much in the way of research activities hence get promoted or encouraged. Casual attitude with narrow focus perpetuates the cycle.

A strong skill-set in spite of all the institutional lacking, has to be a must. It can definitely be worked on with consistent efforts, technology access and determination. The other things like poor English and communication skills, inadequate experience, soft skills etc, can all be taken care of with time IF the foundations of learning are strong.
Rucha Wankhede

I wonder how many students opt for the course out of their own interest in the field.
Completely agree with this. If you are a not so good student and have secured an okayish rank in the engineering entrance exams, then a computer software will decide your branch of engineering. 😁 I remember, when I was in the first year, seniors used to ask me, why did I choose Electronics and Instrumentation? I had to reply, not me, it is the software that allotted me this thing because I couldn't get my other preferred choices on the list. 😛
The primary reason for engineers not getting jobs in India is that they take engineering as just another degree that can be achieved with mugging up the syllabus. Engineering is so much more than that. I was in final year when I joined CE and was surprised to see some many engineers actually putting their hundred percent in their domain. In Odisha, if you ignore the government colleges and the two deemed ones and go for the rest couple dozen of colleges you cannot find a single engineer who is interested in exploring their skills. I was also like that until the final year when it stuck me I need to learn something that is actually being used in real life.

Another cause is that most engineers do not take internships. Yes most of us have joined summer training courses but they are not the same as internships which actually help us learn a new skill and put it in practice. My friend in Bengaluru used to share room with students who used to some every summer to the city looking for internships. Once they passed it was high chance that they were favourable candidates for job in the company they interned in.

Next cause for engineers not getting jobs in India is pay scale. I have seen many engineers ditch their jobs because the initial salary was not up to their mark. In smaller cities software engineers are given monthly salary of less than Rs. 10K per month which makes it harder for them for live in that city. They quit their jobs and often unemployed looking for something better to come.
One more important point I want to add - very few companies have the burden of employment. The big IT companies, established automobile brands and some of the big telecom companies are the ones who are major recruiters of engineers. A lot of recruitment happens in core industries as well ( such as Reliance ) but then the typical tendency of everyone wanting to join the 'big' company is also resulting into loss of jobs.

One problem we've faced at CrazyEngineers is that there is a shortage of skilled engineers who we can hire and directly put on the job; without much hand-holding. As the startup culture grows, we'll have each company employing 5-10 engineers and that'll help solve the problem of unemployment in India.

I think India is moving in that direction.
Agree with all of the parts mentioned above, Still i have something to add. First of all majority of students are Opt-in for Engineering without considering or thinking about what they really want to do. Either they think about Pay Scale or What their friends are going after or What parents are suggesting them to do. In all of this the "Passion or Interest" kind of thing is completely missiing. We all know that Engineering is not the only option which can offfer you a good Job in the end.

In my case I was passionate about Computers from class 4th or 5th so while growing the only thing was in my mind that I'll do any thing which is relate to computers or which will help me to explore more about it. So i was ok with either BCA/BCS or Engineering or CDAC etc Whatever Luckily i scored enough in 12th to get into engineering. 😉

Now ohk you got into Engineering College what now? Well now again students get confused here they go after more theoretical things and grades etc.
Here i like to quote Jack Ma, "you don't need to be in the top three in your class, being in the middle is fine, so long as your grades aren't too bad" Isn't it true?
What i believe during your degree courses you should focus on skills and more practical things.

For example. In case of Computer Engineering student, Pick a subject or Skill or Programming Language and get start with it. Internet is great tool with us so use it, utilize it for the good. Learn it Code in it, Know all it's in and out. Untill you get the feeling that you are good in it, don't focus on any other skills. Becasue these skill are going to pay you off later after your degree.

Time management is key here in all this process.

Now after completing the degree for first 1-2 Years I suggest to take whichever job you get according to your skills even if it pays low. It's not necessary to go after MNC or Big Companies. First 1-2 years are kind of test of your skills and It's all about getting used to this new after engineering eco-system. Sooner or Later you will get your dream job but moreover focus on skills and happiness you get while working.

That's all about the Engineering thing. 😀

Well what can i say about our Education system which we curse everyday 👎 only question hunts me that does 4 years for a degree course are they really necessary?
yes i agree with u but also one more reason is number of Engineering Collages They cant provide good facilities also practical knowledge current updates or other many facilities.