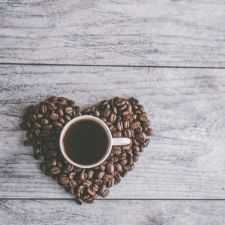 Coffee Room
Discuss anything here - everything that you wish to discuss with fellow engineers.
12889 Members
Join this group to post and comment.
Which one is better, Old website or this website of Crazy Engineers?
How many of you guys think that the old website of Crazy Engineers is better than this one?
Is there anything specific that you do not like about the new site? We've tried to simplify it for everyone and make way for new stuff. 😊 
@Anurag , I agree that old is gold.
However, the new can be diamond.
Maybe a bit hard (to get used to) but more valuable.
I am not saying that this one is bad. I just want to know how everyone feel.
@Kaustubh website is perfect, you guys did a fabulous job even i get stunned after viewing this new look. Lets just start discussion and see everyone's opinions. I hope it will also provide you some quality points from your old users, also provide me your opinion and feeling.
@Ramani sir, is the new website difficult to get used to? Our focus was on simplifying things for everyone. A lot of people complained about the old website that they got lost and didn't know how to ask questions or start discussions. We addressed that problem with the new design. 
@Anurag - The old site limited our growth plans because we had to stick to 'Discussions'. The new site is a completely platform that lets us do a lot of interesting things for engineers. I can't wait to show what all is coming!
We rely on feedback from our fellow engineers for improving the site and making it useful for everyone. 
Thank you very much  @Kaustubh for your input, let's wait and see what everyone's opinion is. I proposed a honest discussion on this topics and ensure you that this discussion will help you in your future work.
@Kaustubh, what I was getting at was that people are creatures of habit. Certain things become automatic. One keeps doing things without thinking by reflex. 
A new activity requires relearning for oldies. Newbies will just take to it like ducks to water.
The new version is certainly faster, easy to use. Some tweaking is going on.
Just wait: