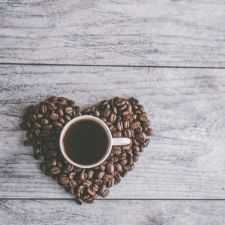 Coffee Room
Discuss anything here - everything that you wish to discuss with fellow engineers.
12940 Members
Join this group to post and comment.
Which JioFiber plan is the best for advanced Internet user?
I wish to know which JioFiber plan is the best for above-average or advanced Internet user. Looking at the plans - none of the plans look as 'obvious' choice. One thing I noticed is that none of the plans are truly unlimited!
While the base speed is 100Mbps; Jio capping the data at 100GB and 200GB for Bronze and Sliver Plans looks just 'not-right'.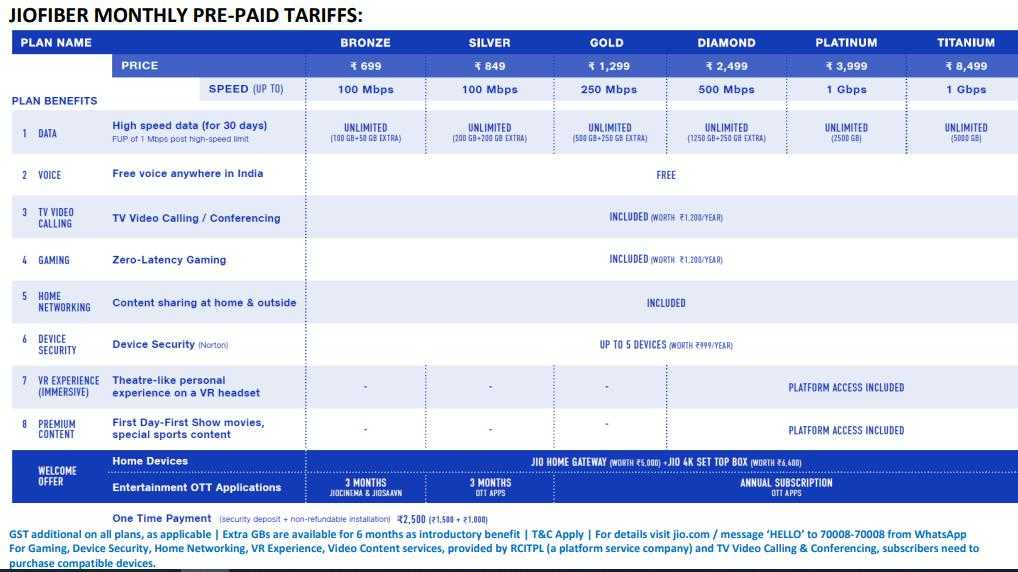 I'm looking at the GOLD plan which suits my needs; but I'm not willing to pay Rs. ~1500 (including GST) for the plan. I think if Jio offers current GOLD plans at Rs. 1000 - it'd be a steal; and I'm willing to commit to Jio for 2 years!
What's your take on latest JioFiber plans? 
According to our use and other services we are getting. Jio is costly. We are figuring out if still continue with Jio just because of best service compare to others or not.
Thanks @Harshad Italiya . I think the competition already has better offerings in terms of speed. The only differentiator is the set top box they're offering; which cuts down on the cost of Tata Sky or other providers. I'm being told that the data consumed by TV will not count towards the offered GBs. 
My guess is that JIO will revise their plans; for sure! The initial reaction from most of the users about the plans is negative!
Even for Home use it is still 100-150rs more compare to other ISP and TV Broadcaster.
For Office use we are not using TV at all and I don't think this price is justified for office as there are much better speed and price locally we are getting from GTPL, You Broadband, Airlink etc.
Definitely not happy with Jio offerings. I can't understand why Jio bundled so many services in entry level plan. 700 INR for 100 GB data per month, is too costly. I am spending 1500 INR for 3 months unlimited data at 40 Mbps to GTPL (my monthly consumption is ~410 GB)
Most users don't even want VoWiFi, we are totally fine when normal calls itself are cheap. Most additional services will mostly remain untouched.
Everyone was expecting disruptive pricing plans from JIO but that did not happen. As @Abhishek Rawal said 100 GB / Rs. 700 (+GST) is not everyone will appreciate. My monthly consumption is about 200-250 GB and I will have to pay ~1000 bucks a month. 
JIO wants us to fall for the 100Mb/s speed carrot but people are not foolish. I can get good streaming and regular Internet browsing at as low as 16Mbps. Competitors in my city are offering way better deals for lower download speeds. 
Ambani has to realize that Indians are betting on more data over speed. Speed is desired' but we want generous data limits. 
I don't see any use for telephone they're offering. We returned our bsnl connection long ago; and haven't missed it even for a day. The world's gone mobile and Ambani offering a telephone equipment with JIO connection is just laughable. 
I was hoping to go for 250 Mbps plan if it were to be offered at Rs. 800-1000. I hope Jio listens to consumers and revises the broadband plans. Otherwise, there is no way it can hope to dominate the markets. 
Very good points @Abhishek Rawal and @Mohit Patil . One more thing that could be a shocker for everyone is that the TV channels subscription is most likely to require separate subscription. 
I thought that Jio plans would include the subscription to the TV in its plans. However that's not the case. The local representative said that he's go no idea if the Jio broadband plans would include subscription to the TV. He said the OTT is included. I'm wondering if the OTT includes JioTV. 
If anyone knows more about this - please post an update. 
Jio Fiber is not available in my area yet. If we've to buy Jio TV subscription separately, then this is of no use. 
Airtel launched 1 Gbps with no FUP at 4K INR. Better than Jio.
Seems like Jio would be having hard time in dominating leasedline market. Maybe none of the tier 1 operators will be able to dominate leasedline market, since local ISPs are definitely killing it.
Eg : Spectranet is providing 1 Gbps at 1200 INR in Delhi. 
I heard from someone that Jio is actually considering revising their plans. The new 'offers' or plans are likely to be revealed during the upcoming holiday season (Diwali + Dussera).
They're yet to call to migrate over to the paid plans; that means Jio knows that the consumer sentiment is against them. 
In any case - with current plans and even the offers Jio's going to find it difficult to snatch cake from others; like it did with mobile telephony. 😉 
Actually denting the mobility network was quite easy for Jio as operators like Airtel and Vodafone were exploiting the consumer base with higher rate plans. Also, knowing the fact that LTE network is comparatively easy to maintain than that of EPC network, Jio totally dominated it.

However, when it comes to the case of FTTH, things are already moderately cheap. So, to fool the hell out of the customers they brought addons like 0 latency gaming (seriously ?), VoWiFi, content sharing and what not.

If only Jio would've focused in making Jio FTTH available to almost every possible place and with same price range as competitors like 600 INR for 100/200 Mbps and no FUP, then also Jio would've started to dominate, because they did earn our trust with their mobility network.

But things are not going as expected for Jio and I would love to watch Jio struggling and even fail to some extent, good for the market and competitors. I don't really want one operator to dominate in mobility and wireline field. Not good for customers and market/domain as well.
Recently switched to 100 MBPS plan provided by our local ISP, GTPL. Couldn't be more satisfied with 100 MBPS bandwidth UL quota and that too in 3800 INR for 5 months.