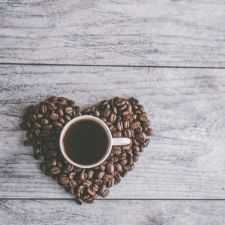 Coffee Room
Discuss anything here - everything that you wish to discuss with fellow engineers.
12890 Members
Join this group to post and comment.
Which courses can I take after B.Tech in CS (Computer Science) for better salary?
I have completed BTech in cs two years back and working in a pvt software company. I wish to study further for better package of salary .what courses I can opt for ? 
@Chinnu - welcome to CrazyEngineers. You haven't mentioned what kind of experience you have in the software industry. Is it in the tech support or front-end / back-end development and which technologies or tools you are familiar with. It'd have helped us offer a better answer to your question. 
In general, because you have some experience in the IT industry, you should go for courses that enhance your current profile and skills-set. For example, if you are experienced in Java; it makes more sense to opt for an advance Java certification or learn a new tool useful for Java development.
Courses after B.Tech in CS
There are plenty of choices for Computer Science engineers after B.Tech. Let's look at the latest trends in the software industry.
Artificial Intelligence
AI is rapidly gaining interest from various industries - right from healthcare, aviation to automobile. A lot of startup companies have began working on AI and machine learning. It makes sense to opt for a course in Artificial Intelligence and learn various technologies involved. 
If you wish to build a base, start reading about Neural Networks, Fuzzy Logic and then look for a certification in any of the Amazon AWS powered tools certification. Amazon AWS, offers following three tools that are gaining rapid popularity -
Amazon Lex: Uses the same technology as Alexa. 
Amazon Polly: Turns text into life-like speech
Amazon Rekognition: Analyses videos and images to extract data
These technologies would be a great starter for you. Once you start exploring the AI domain, you'll learn a lot more about technologies and courses that you can take in this domain.
Big Data
Big Data isn't 'one' technology per se; but a collection of technologies, programming languages and tools that allow major corporations to make sense of the huge amounts of data they college.
In the coming years, Big Data experts are going to be needed across industries.
There are plenty of courses available for Hadoop, HDFS, Map Reduce, Hive, PIG, Impala, Scoop and so on. 
These courses will definitely help in making a switch to a new job and if you are good - you can expect really good salary - upwards of Rs. 15L/annum. 
Do look for Big Data courses available online or offline. 
IoT aka Internet of Things
In the next two - three years, the world's going to be invaded by 5G and that means, we'll have rapid penetration of IoT - aka Internet of Things. 
Reliance Jio is going to be major driver of IoT in India as they're already preparing for 5G rollout as soon as the technology matures for commercial use. 
There are lot of initiatives being taken in the IoT domain. Thir ARTIK initiative offers a smart IoT platform. I'm not aware of any direct courses; but if you could self-learn the technology using online resources, you'll definitely have a big advantage. 
Mark my words - IoT is big and it's getting bigger day by day. Find relevant courses online and you'll do good. I'll ask our fellow CEans to post links to IoT courses, if they can find them online.
New Programming Languages:
There are so many courses available online that can teach you any programming language of your choice. If you are not well versed with JavaScript, I'd recommend learning it. JS has found applications on the front-end and in the last ~7 years, it's gaining massive popularity on the server side as well.
JavaScript is gaining more importance than ever before. I'd recommend learning Vue, Angular, Node, Express etc., if that's relevant to your job. There are plenty of courses available on Udemy that you can take. 
App Development for Android / iOS Platforms
If you have a background in software development and programming, you can expand your skill-set by taking a course in mobile app development. It's easy to pick up Android app development if you already know Java. Any starter course available on youTube would be sufficient. Make sure that you get certified, though. It helps in placements.
For iOS development, you will need to teach yourself SWIFT programming language. Apple's got lot of resources for newbie SWIFT programmers. I'm not sure if they've a dedicated online course for SWITF though.
Moving to Non Technical Field:
One of the options you may have is to move to a non-technical domain. For this, you might want to consider going for higher-education. MBA is a good option only if you can crack the entrance exam to get into top 20 MBA colleges in or abroad. 
Then there are other options like MS in US and MTech if you wish to stick to the technical domain and continue your career growth. 
Share your thoughts a bit in more detail so that we can offer better help. All the best!
Thanks for your reply Kaustubh. I have 2years experience in dotnet domain,crystal reports,pl SQL etc. I wish to know more about courses regarding ai, iot and big data
@Chinnu  - Have you searched the Internet to see which courses are available in AI, IoT and Big Data domains? 
Here's what you should do -
Search the internet and make a list of courses that you find
Find out details about them and make a summary of 1-2 lines
Share your findings below and tell us which courses look interesting to you.
When you make the above said list, not only will you have taken efforts to search the Internet for relevant courses; but you'll also get exposed to some new knowledge that will help you decide the right course. 
Let's see what information can you find. All the best!