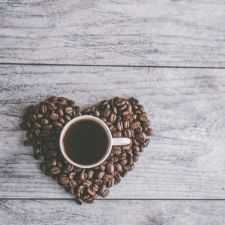 Coffee Room
Discuss anything here - everything that you wish to discuss with fellow engineers.
12832 Members
Join this group to post and comment.
Where can I download JSDK 2.0 servlet runner?
hi ,
anybody who reads this please tell me wher can i find jsdk2.0 servlet runner for download bcos my exams r nearing n i ve to practice my java programs.
Note: Please do NOT use SMS language while posting on CE Forums.
Taken from:
Learn Java - Servlet Runner 101 - How to use the Java servletrunner
The servletrunner is located in the
bin
directory of the JSDK. As an example, I've installed the JSDK in a directory named C:\JSDK2.0 on my Windows PC, so the servletrunner is located in C:\JSDK2.0\BIN.
Starting Servelet Runner:
You can start the servletrunner in a variety of ways, but here's how I do it:
Create the servlet you want to deploy to your web server.
Copy the servlet to the C:\JAVA\JSDK2.0 directory.
Open a DOS window (Unix users: open a terminal/console window or telnet session). Use the cd command to move to the C:\JAVA\JSDK2.0 directory.
On a Windows PC, I start the servletrunner by running a small batch file I created for this purpose (see Listing 1).
Open Netscape (or another browser).
In Netscape, I enter the URL for the servlet to be tested. As an example, if the servlet is named

myservlet

, the URL will be "

https://localhost:8080/servlet/myservlet

". (Note that the servletrunner listens on port 8080 by default.)
At this time, the output of your servlet should appear in your browser.
Note that if you have a more complicated Java servlet that requires the passing of parameters to the servlet, you'll have a few more steps to follow before starting the servletrunner.
REM 
REM  SRUNNER.BAT 
REM  ----------- 
REM 
REM  PURPOSE:  Run the JSDK 'servletrunner' 
REM 
REM  JDK installed in C:\JAVA\JDK1.1.5 
REM  JSDK installed in C:\JAVA\JSDK2.0  set PATH=C:\WINDOWS;C:\WINDOWS\COMMAND;C:\JAVA\JDK1.1.5\BIN;C:\JAVA\JSDK2.0\BIN  
set CLASSPATH=C:\JAVA\JSDK2.0\LIB\JSDK.JAR;C:\JAVA\JDK1.1.5\LIB\CLASSES.ZIP  
bin\servletrunner -d . 
Hope this helps.