WhatsApp's 'Delete For Everyone' Feature Rolls Out To Everyone
WhatsApp has finished rolling out the ability to revoke messages once they are sent. The 'Delete for Everyone' is available for WhatsApp on Android, iOS and Windows Phone. You might remember that we had told you on Friday that the rollout was being carried out in a phased manner to avoid server issues. WhatsApp has now confirmed in a blog post that the feature is now live for everyone. Just like most new WhatsApp additions the new one is being heavily debated by the public.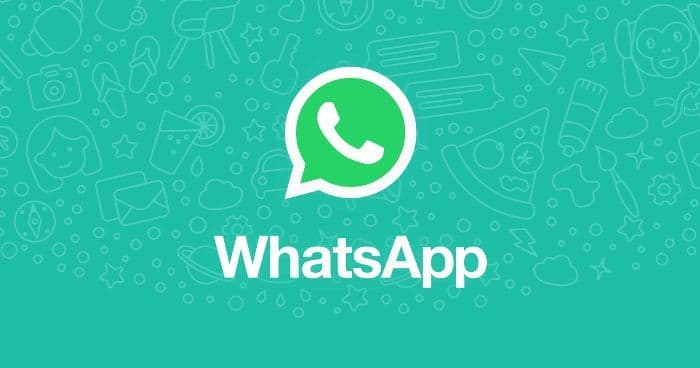 ​
WhatsApp's 'Delete for Everyone' feature is currently limited to Android, iOS and Windows Phone. Both the recipient and sender need to be on the latest version irrespective of their platform. This leaves out Symbian and Blackberry versions which are due for discontinuation by the end of 2017. The 'Delete for Everyone' works both for individual and group chats. You can also delete multiple messages at once. When you hit the delete option on a single or multiple chat bubbles you get the 'Delete for Everyone' and the regular 'Delete' which deletes the message only for the sender. Once the message gets deleted you will see a "This message was deleted" prompt in the chat bubble.
WhatsApp warns us that even if the message is deleted there is possibility that the receiver might still read the message before deletion. While WABetaInfo informed us that the messages have a seven minute timeframe for deletion WhatsApp has not specified the time. We checked and found out that older messages cannot be deleted for everyone. We have tested the 'Delete for Everyone' on a Windows Phone in India and we can confirm that it works. WhatsApp also warns us that the message deletion might fail and if it fails you will not get a notification. You can find out more information in the the FAQ section for your platform in the source link below.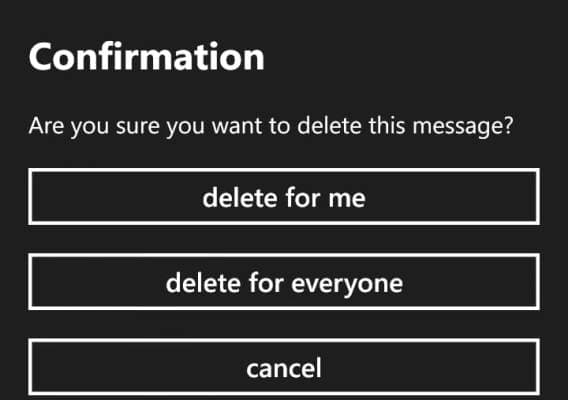 ​
Just like any other new WhatsApp feature this has come under public scrutiny. WhatsApp's end-to-end encryption and Instagram like stories were met with some criticism. While some are touting the 'Delete for Everyone' as a good feature for mistaken texts, others argue that this feature may be misused by the public. What do you think about this feature? Let us know in the comment section below.
Source:
WhatsApp Blog
,
FAQ Android
.
FAQ iOS
,
FAQ Windows Phone
This actually is a very interesting feature. I'm guessing it's going to save a lot of people from embarrassment and is also going to cause a lot of 'misunderstanding'. Wish to know if the messages seen by others in the group get deleted if the sender delete for everyone? Or does this apply only to the unseen messages?
This is important because then WhatsApp will need the permission to 'delete' photos and videos from user's phone. Not sure if WhatsApp has thought of it.
@Satya Swaroop Dash
- have you checked this?
Only logged in users can reply.