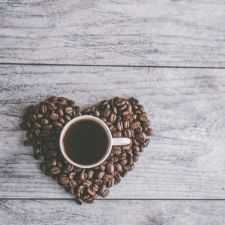 Coffee Room
Discuss anything here - everything that you wish to discuss with fellow engineers.
12933 Members
Join this group to post and comment.
What to opt for post graduation after b.tech CSE
hey friends! Finally joined community and now I am a member. I am in 3rd year of my computer science degree and have been looking at your site for guidance since my last year in school, and finally joing it today. Sorry for being so late.
Okay, I needed some guidance about my future and who better to ask then fellow engineers.
My interests are in programming and animation or something like artificial intelligence. I do have good creative skills. what shall i opt for my postgraduation?
MS? in which field? I don't want to do teaching job and i don't think that i am that intelligent for research kind of work. I want to work in some MNC but after some post graduation. is it possible after MS or shall i go for MBA or both?
If I go for MBA it might be like abandoning my technical education and i don't want to do that. Well which field will giive more earning? What others options are available for postgraduation?
Sorry there are lot of questions but I am at that point of life where everyone ask's these questions😀
The best way to deal with this question is to figure out your long term goal, which should align with what you wish to be in life. I'd recommend opting for post-graduation only after you work for at least 2 years. By then, you'd know which stream would suit you.
Also refer to following discussion:
https://www.crazyengineers.com/forum...e-exams/3057-great-mba-ms-m-tech-dilemma.html
PS: Be sure to stay active on CE Forum, you'll learn tons of new things.
hey thanks for the reply.
I want to do post graduation now as it is difficult to start studying again after getting into job. I just want to become a software engineer, i guess. I don't know. If i want to become a programmer or animator then what options are available to me for post graduation.
I'd vote for MS. Base it on your favorite class subjects, or look to some industry professionals where you want to work to get ideas on what you should focus on. (Attend some local chapter meetings of engineering societies)

I have an MSME - went straight into MS from BS, and the extra degree was what landed me my first job. It also gave me a better appreciation for my subject matter (Thermodynamics and Fluids), which has helped me throughout my career.

Getting an MBA right out of school I don't think would help you as much in your early career. Companies aren't looking for as many entry-level managers, as entry-level creators (you said you were creative!).

Just my $0.02.