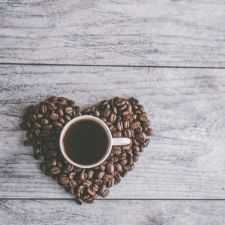 Coffee Room
Discuss anything here - everything that you wish to discuss with fellow engineers.
12890 Members
Join this group to post and comment.
What to choose to start career for IT - web development, Ahmedabad or Bangalore?
Next year iam passing out from college, iam in confusion where to start my career as mentioned above. There are also some financial constraints that i directly can't afford to live and found job in Bangalore. Can i start with Ahmedabad and then go for Bangalore with 2 years of experience. Are there any suitable suggestions.
To answer your question - you can definitely start in Ahmedabad or any other city and move to Bangalore. Also, each city offers various advantages. It could be that you'll save lot of time in commuting in Ahmedabad over Bangalore given the traffic conditions. If you wish you could utilize this time to acquire a new skill. 
I chose to start my career in Nagpur; because the office was super-close to my residence and while my friends in Bangalore and Pune spent almost two-three hours in daily commute, I spent that time honing my Guitar skills. I could have easily taught myself a new programming language, if I wished. 
Bangalore will offer way more opportunities in the software domain that Ahmedabad. You should focus on getting a good job in the domain that you desire to work in over the city. That'd work in your favour in the longer run. 
Thank you sir. 
However with these iam also thinking of statting a startup with a product for hotel to manage their work. Is market is good to start or not ?
You should have started already. I think job looks like your backup plan if your startup fails. Don't go into startup/business world with that attitude. You've the time on you side and 1 year is good time to work on your startup. 
Unfortunately, you'll have to figure out what product/service you wish to offer and what market you wish to address. I do not have any information about your plan to offer any meaningful help. Solve some problem in the market and charge for it. 
Can tell you in person, not on forum. If you care to expand. @Alisha Tandon 
Bro you are currentky in 6th semester dont know where to start your career and you were suggesting me that what should i do ...  
Anyways i can help you that you can join anywhere as web development is an easy job that you can get with different opportunities on experience but let me tell you ... When i saw that your junior and was suggesting me that m.tech from iit gives you same pay  like doing a job in it ... It showed that how your expereince is and how much mature you are . You will be passing out now n i hv passed out 2years back ... Gain some experience then come on the same platform reffering me that wat ws beneficial by the way let me tell you one more thing scoring high cgpas wont stand u anywhere.... Before suggesting any advice i think you should see where you are you moron stupid ..... I thought that you must some experienced personel ... But as i said in my reply also that @Himanshu Bhoraniya U lack knowledge regarding jobs .... U guys can slog ur ass running here nd der nd dnt knw der future but can give advice to anyone .... Bete engineering sirf aapne ni ki hai pehle gyan badha lo ..... Baatein chodna zamane ko ata h...  Zameen pe reh k baat krna seekh wrna ahemdabad aur bangalore hi bhatakte aur keyboard pe hilate hue zindagi ch*d jaegi ... Aur tere jaison ka yahi hota h 
Bangalore is blooming IT hub so you should really try your luck there.You can start looking for jobs in both Bangalore and Ahmedabad and then compare the job available in both cities.
All the  best for your future.
Hi, I will suggest you Bangalore. There is more opportunity in Bangalore as compared to Hyderabad as per my experience. Few of my friends went there after engineering and they are settled now.