Home

>

Apps

>

Groups

>
What is your opinion / review of Cuzor UPS for WiFi routers?
Question asked by Kaustubh Katdare in #Electrical #Electronics #Gadgets on Jan 13, 2020
Looking for views and opinions of fellow CEans on Cuzor 12V UPS for WiFi routers. The startup CuzorLabs is aiming to solve an important problem with the power-cuts disrupting the Internet connection. 
Whenever there is power cut, the Internet connection goes down. Most of the WiFi routers do not have any power backup, and it takes a while (~2-5 minutes) for the entire Internet setup to get back in action. This can be a big issue when you are uploading / downloading something or performing any important task on the Internet.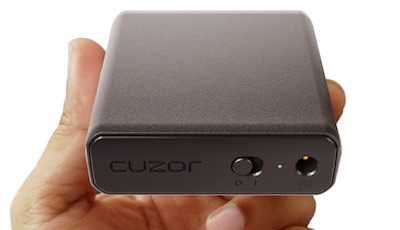 The Cuzor UPS offers a solution with its 12 V backup supply, zero lag switching and promises that in absence of power supply the UPS will function for about 3-5 hours - just enough to get important task done.
I'm wondering if the price tag of Rs. 1799 is justified for the UPS. Let me know your opinion and views.
Posted in:
#Electrical
#Electronics
#Gadgets
I am using one by resonate. Works quite well. But again, my requirement is little different. There are lots of power cuts here and my Appartment has backup. But kicking to the backup takes 10-20 seconds. The ups is only for this 20s. I don't know how long it'll last if I am to run it to long durations. 
But like you said, just this 20s interrupt causing long time to bring up the network.
BTW, such product has been available for couple of years now. 
Hmm., I had made it myself long back, this is a great gadget though.
It's a great product with good battery backup, but I feel they should have given little more battery backup because when we look into the price I feel it is little expensive. I recommend you to go with resonate router ups.
I'm curious to know about the pricing. At my place, I've a UPS backup for the entire house with a sine wave inverter. The switch over time is ~ a second, but surprisingly both router and the Jio ONT device stay put. 
Wondering if the price of these devices are justified. The one from Resonate seems to be retailing at about Rs. 2000. Is there any way these UPS are made for under Rs. 1000? 
You can build a similar setup using harvested batteries from a laptop battery and a simple inverter circuit.
Sounds like a good investment for stability of a router. Wouldn't really want to skimp too much on UPS - it is protecting important equipment after all. I'd also err on the side of caution on building one yourself - unless you don't mind experimenting and understand power safety, re purposing laptop batteries can be dangerous.