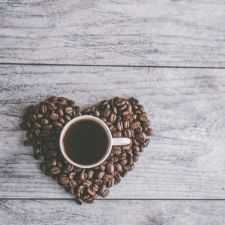 Coffee Room
Discuss anything here - everything that you wish to discuss with fellow engineers.
12915 Members
Join this group to post and comment.
What is the solution for smog problem in Delhi?
Come winters and the headlines on all the newspapers alarmingly announce the 'Smog problem' of Delhi. The capital city of the country has almost become ill-famous for this phenomenon world over. The statistics show that Delhi has virtually become a 'gas-chamber' over the past few weeks and is among the world's most polluted cities on earth according to the World Health Organization (worse even than Beijing, China).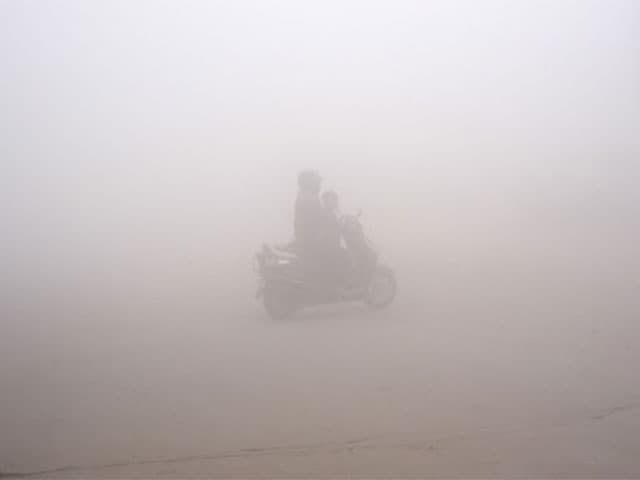 ​
The main cause for the notorious smog of Delhi, lies in the burning of crop stubble (to clear the fields) by farmers from the NCR. This, in combination with current weather conditions of cool temperatures and low wind speeds, means that smog runs riot in the city inhabited by around 19 million people. The conditions are fast becoming a public health emergency, since even healthy persons can be affected at such high levels of pollution caused smoggy conditions.
So what is the solution for this man made disaster?
First and foremost the crop stubble burning from neighboring states as Uttar Pradesh, Haryana and Punjab has to stop. Rural bio-digesters can be introduced and used on mass scale that pay farmers a price; which would induce delivery for crop residue and other biomass that can be converted into revenue-earning methane and compost. Creation of an incentive for farmers to not burn their crop residue would work better than plain warnings and fines.
Secondly, the residents need to be made aware to stop burning the trash in open. Voluntary squads can be constituted by the Government to educate people on this.
Construction sites need to learn to control dust, both by using enclosures and water sprinklers.
The capacity of public transport has to go up. With the well-connected Metro services already operating in the city, this shouldn't be a difficult feat.
Given the serious nature of the problem at hand, I don't think the patch-work solutions of taking Odd-/even-numbered cars off the roads on alternate days, would have any perceptible impact on pollution in the Capital.
So what do you folks think? Do we really have some lasting solution to this problem? Let us know your views too in the discussion below.
I think its time that we should understand the level of population our motor vehicles are ejecting to the air we breathe. Although the smog problem has been caused by some other agents, the polluted environment of Delhi has acted nothing but like a catalyst. Implementing odd-even rule is nothing but a political agenda which is being done now to show that it was right in the first place. It's time for us to move towards greener technology. People should maximize the use of public transport and car-pooling. Metro is an effective way of traveling across Delhi as it connects the important places pretty well. It is also a cheaper alternative.

I would like to say my own voice here that most of the young people of my age are fascinated by bikes and cars but I am more fascinated by bicycles. Not because I care more about the environment, but also about the adventure, the physical activity, the noise-free and smoke-free environment that comes exclusively free with it. Forgot to say that it is cheaper too. Now many people will say how can one travel long distances using cycle, I won't say it is impossible, but yeah, it will take more effort and time out of your life. But even going to a nearby store to buy something doesn't need a motorbike or car. A cycle can easily fit and fulfill the purpose. Better go by foot guys! The problem is with us. We have forgotten the pleasure of these things. We have to become aware and rather than using things that pollute the environment more, we can use electric powered vehicles and board public transport to not contribute to polluting the environment.

Regarding places like Haryana where people are still unaware of ideas like composting, awareness should be brought about these ideas and methods which are involved with it. The best thing that we can do is to move towards greener technologies.
There are several factors. I've always thought that the most effective way of controlling the pollution is to supercharge the public transport. If people really adopt it, one bus on the road can eliminate at least 10 cars!

Unfortunately, the public transport system in India was never upgraded to match the times. I'm yet to see a super clean, nice looking Government run bus.
Any solution for the smog problem in Delhi is going to require a lot of time to implement and succeed. Sure the current system of restricting diesel vehicles and the odd-even system will work but it cannot handle the bigger problem. The problem of smog was accentuated due to the weather which did not allow the polluted air to disperse. Delhi is also at a precarious position geographically. While people suggest ditching petrol and diesel vehicles, Delhi has already done that, they are currently using CNG cars and autos plenty.

The only way this problem can be solved is by slowly reducing people's dependence in private transport and weaning them on to public transport. Delhi has more cars per head as compared to any other metro because without a car you cannot travel anywhere. Sure the metro system gives a little relief but they are not as expansive as expected. Apart from vehicular pollution, pollution from construction sites, power plants and crop burning are major contributors. Delhi already has the most polluted air of any city and these factors need to be minimised in order to bring clean air to the city.