Home

>

Apps

>

Groups

>
What is the procedure to get loan for DASDM?
Question asked by Subin Biswas in #CDAC on Sep 19, 2019
will BIO(Bank of India) provide loan on the behalf to me or bank will perform all procedure as like all loan?
because i was promised from cdac, than i will get the loan on the behalf of cdac, so there will be no any procedure. 
Posted in:
#CDAC
What exactly does the document you obtained from CDAC say? Does it say that you will receive loan from CDAC's banking partner? My best guess is that you'll have to approach BOI center with the document obtained from CDAC and get a confirmation. 
I browsed CDAC website and found this -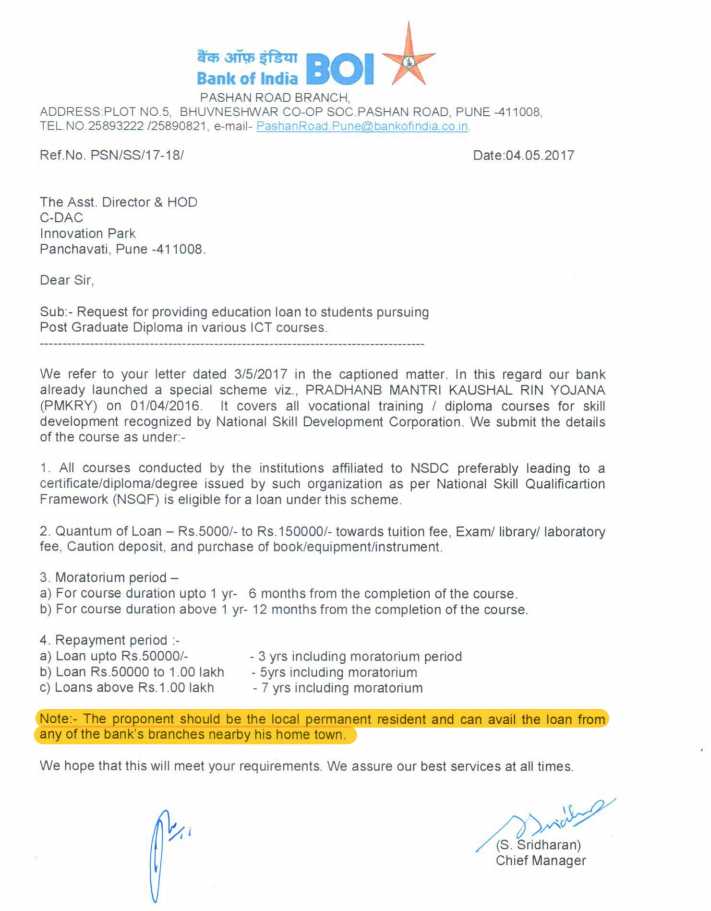 This is BOI's official application to CDAC informing about the government scheme. 
Reading this, my best guess is that you'll have to approach nearest BOI branch and maybe submit all the documents you've obtained from CDAC (confirmation of admission, identity proofs etc.)
Thanks alot sir,
But bank in seeking for all kind of documents related to me my father and even resistance documents and all..
I was supposed to get loan letter as well but i didn't get it yet, and last fee submission date, for dasdm is 25th September.
Please help me with this out.
Your best bet as of now is it contact CDAC and get all the required documents from them. Unfortunately banks will not proceed unless they've all the required documents. Did you try contacting the CDAC?