Home

>

Apps

>

Groups

>
What is the meaning for 01001011 in https://www.crazyengineers.com logo?
Question asked by Aswini cse in #Coffee Room on Sep 14, 2019
Did any one observe this  Welcome to CrazyEngineers - Global Network of Engineers | CrazyEngineers  logo clearly??

I noticed that there are binary digits in this logo.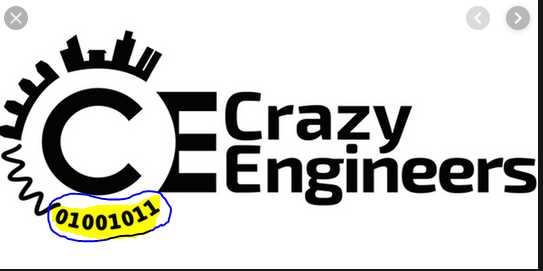 01001011 binary value in

Decimal : 75,which ascii value is equal to "K" What does it mean by ??

Kaustubh Katdare ( the founder & administrator of CrazyEngineers. )
known as  "The Big K".

Smart logo design ? .

Am i the only one ,who discovered this too late or is there anyone like me.. ? ?
Posted in:
#Coffee Room
Great find @Aswini cse As you rightly pointed out that the founder had the username 'The Big K' in the initial years of CrazyEngineers. It was one of our fellow members who is great with design @eternalthinker has designed this logo for the website. He was the one who had the idea of using the letter K for the binary digits. 
Once again, super find!
Great find man! and its for K. Agent K :) (Any MIB fans here)