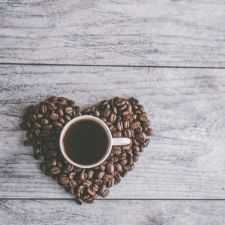 Coffee Room
Discuss anything here - everything that you wish to discuss with fellow engineers.
12890 Members
Join this group to post and comment.
what is Reverse Power Relay?
hi buddies,

I Need to know about Reverse Power Relays?
Anybody having any idea?
A reverse power relay using semiconductor components is provided to sense the phase relationship between current and voltage in an electric circuit and to trip a circuit breaker controlling that circuit in the event of reverse power conditions.... The reverse power relay comprises an amplifier and current multivibrator circuit, an amplifier and potential multivibrator circuit, a
comparator circuit, and a timing and output circuit. Current and voltage condition signals from the two multivibrator circuit are compared in the comparator circuit and, if a reverse power condition exists, an output signal from the timing and output circuit operates a trip coil which trips the circuit breaker. The reverse power relay is powered from the same power supply.Are you making a project or in which circuit do you want to use reverse power relay???
thx Ahad, yes I m in a Project of Synchronizing a Power Plant with main line of wapda... If from Pakistan you must have an idea about city Taxila, this project is been taken out there,
Ahad can you help me out with some detailed data about Reverse Power Relays? I need to know as much as possible about these Relays..
Thanx
Waiting for reply
I am assigned a project on "reverse power relay using 8051"
pls guide me out...
My mail id is "@gmail.com"
Thanks in advance!!!!!!!!
A reverse power relay is usually used in the circuit breakers that connect generators to an electrical bus. When more than one generator is online, in the case of synchronous generators, they are locked in frequency and rotational speed however they can share different amounts of load (kW). When one generator fails to provide enough power the generator ceases to function as a generator and begins to function as a motor. It becomes an electrical load rather than an electrical source. This can be very dangerous to the prime mover and people near it so a reverse power relay is used to detect that a generator is no longer producing power but consuming it and trip the generator offline.
We just had a breaker malfunction on board last week and it motorized a generator. Fortunately we were expecting something and were quick to open the breaker manually. Engineers save the day again.