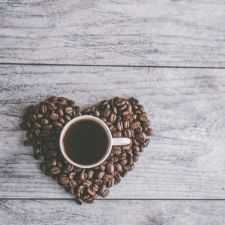 Coffee Room
Discuss anything here - everything that you wish to discuss with fellow engineers.
12758 Members
Join this group to post and comment.
Web Development & Ruby On Rails
CEans,

I've been hearing a lot about Ruby On Rails & its usage in rapid software development. The ROR official site shows how a blog engine can be created from scratch in just 15 minutes using ROR.

What do you think about ROR & its capabilities? How many of us here have actually used ROR?

PS: Twitter is ROR in action! 😀
Ruby is a scripting language which first got famous in Japan and later caught on with the world. It's easy use and then there is it's theory of least surprises ie it gets the result just as you like it.

Rails on the other hand is a framework developed by a company to make programming fun for it's programmers. The company which developed rails wanted it's programmers to concentrate more on creative aspects of the development.

And as you can see with twitter(which I find fun but it's not funny when your mobile decides to vibrate every time you recieve a message and on top of that you can't shut it down because you are in the middle of a class!!) ROR has a lot's of interesting aspects.

By very own and person little brother is pursuing this online course with ROR and I have seen some of his exercises and I must say I was quite impressed. Maybe I'll join the course next time too.
Btw, Biggie, they are thinking of taking Twitter of RoR
kidakaka

Btw, Biggie, they are thinking of taking Twitter of RoR
That's a news! What could be the reason?
Hi..
Im a fresher and rite now im working in ruby on rails.. training is going on..
according to me ruby is an excellent language to work... its an object oriented language.. easier than python..
here is a latest news..
Computer & Internet Security News24 June 2008
Ruby creators warn of serious flaws
By Matthew Broersma, Techworld
The Ruby programming language, which has become popular as the basis for web 2.0 sites such as Twitter, contains serious security flaws that could allow attackers to take over an organisation's web server, according to the Ruby development team.

The "disturbing" flaws, which were disclosed on Friday, could affect nearly any typical Ruby-based web application, according to Thomas Ptacek, founder of security firm Matasano.
The five bugs affect Ruby version 1.8 up to 1.8.7-p21 and version 1.9 up to 1.9.0-1, according to the Ruby development team.
Users can remedy the problem by upgrading to a patched version of Ruby, developers said, with patches available on the Ruby language site.
Popular websites such as Twitter, Scribd, Hulu and the Facebook application Friends for Sale use Ruby, along with the Rails framework, to deploy sophisticated features.
At least three of the published vulnerabilities are easily exploitable and allow normal Ruby code to corrupt the memory of the standard interpreter MRI, Matasano's Ptacek said in an advisory on Friday.
Login | Register Subscribe to our newsletters Subscribe to our RSS Feeds Registration is free, and gives you access to our white paper library, case studies & analysis, downloads & speciality areas, forums, and more.
We editorially select highlights of the latest, breaking IT news, most-read articles and expert insight, and deliver them to your inbox.
Techworld's RSS feeds send the latest industry news, reviews & analysis direct to your desktop!
"They involve integer handling errors in the native code backing Ruby's Array, String, and Bignum classes," Ptacek wrote. "These are core classes in Ruby, and don't depend on the libraries or extensions that programs load."
He said organisations running Ruby-based web applications should upgrade their servers as soon as possible.
"Why is this so disturbing? These vulnerabilities are likely to crop up in just about any average Ruby web application," he wrote. "The conditions under which the vulnerabilities are exploitable depend on the Ruby programs you are running. But don't gamble. Update as soon as you can."