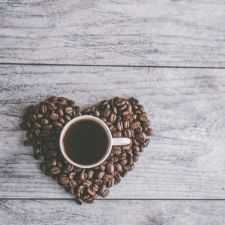 Coffee Room
Discuss anything here - everything that you wish to discuss with fellow engineers.
12914 Members
Join this group to post and comment.
Web 2.0 Explained
Many of us would be asking what is this Web 2.0, and how is it emerged! If there's Web 2.0, then there should be a Web 1.0 right? So what are these two and all. Okay, this is my explanation for you guys. Web 2.0 is a new way of interacting with Websites on the internet and the term is coined by Tim O' Rielly! 😀
In case of Web 1.0, users can only see the content posted by the author. For eg., a normal static website of a company or something. In this case, the company information is just visible to the user to see and download, where the information transfer will be only from Author to the Viewer.
In case of Web 2.0, it includes our CE too, where not only the author posts the information, but also the viewers are able to post the information to the author or the other viewers and collaborate with each other. Consider our CE and you, as a viewer and not a owner of this crazyengineers.com, can post something, which I can see as well as Biggie, the owner can post and see, and I, on the other hand, see and reply to all. Similar ones will be all the websites, in which user can interact, i.e., give some input and receive a response, other than clicking the links, which all the users get the same content.
Best Web 2.0 examples include, Google, GMail, Facebook, Blogs (Wordpress, Blogspot), Forums (phpBB, vBulletin, XenForo, SMF), and so on... Even the contact page, which takes information from the user is a Web 2.0 thingy created by normal users! 😀
A few illustrations to explain this concept...
​
Hope this is clear! 😀
Good One! Liked the example you took. 👍
AbraKaDabra

Good One! Liked the example you took. 👍
Thankz... 😀