Wearable Smartphone Controlled-Armband To Relieve Migraine Aches Tested
According to a breakthrough research, a novel wireless arm patch could help reduce migraine aches for more than 60% of the study participants. The device developed by therapeutic electronic company Theranica was guided by Dr. David Yarnitsky, of Technion Faculty of Medicine in Haifa, Israel, and colleagues. The findings were recently reported in the journal
Neurology
.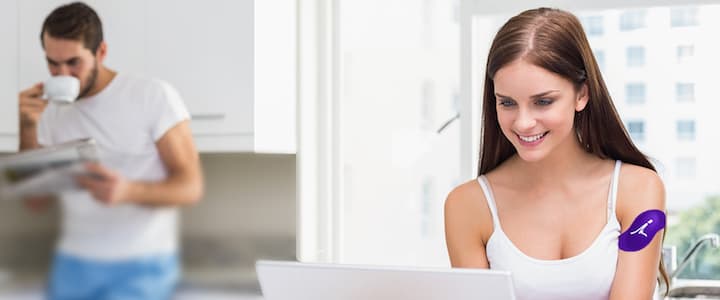 ​
The device dubbed- Nerivio, consisting of an armband, rubber electrodes, and a chip, is connected to a smartphone app. When instructed by the app, the device generates electrical pulses, which are received by nerve fibers in the arm, stimulating sensory nerves under the skin. This aims to prevent pain signals from reaching the brain, resulting in pain relief. The alleviation of the pain thus occurs by means of non-invasive neuromodulation.
The researchers found that at the three highest levels of stimulation, 64 percent of individuals treated with the Nerivio patch reported a reduction in migraine pain by more than 50 percent in the 2 hours after treatment. In the same group, 30 percent said they had no pain after receiving the highest level of stimulation, compared to six per cent of those receiving the sham stimulation. According to the studies, treatment was most effective when initiated within 20 minutes of a start of the migraine attack.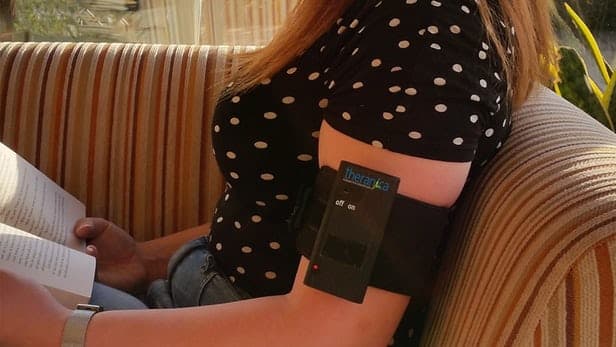 ​
Migraine is a severe headache that affects one half of the head, is pulsating in nature, and lasts from 2 to 72 hours. It might be preceded or accompanied by flashes of light (known also as "aura"), blind spots in vision, tingling in arms and legs, nausea, vomiting, and increased sensitivity to light and sound.
These results need to be confirmed with additional studies, but they are exciting, quoted study author David Yarnitsky, of Technion Faculty of Medicine in Israel.
Source:
Theranica
Be the first one to reply
Only logged in users can reply.