Vivaldi recieves version update 1.8 with re-invented browser history and tab hibernating feature
Vivaldi Team, on Wednesday, has rolled out its latest update for Windows, MAC and iOS users. The browser which is well famous for its deviant features has continued its legacy by introducing another new one which is - the customizable browser history section. Other important updates that come bundled up with this new version are - taking quick notes, hibernating less-frequent tabs, adding images in a note and much more. Though the list is pretty endless, we will take a quick look at some of them and will illustrate their usefulness in the following sections-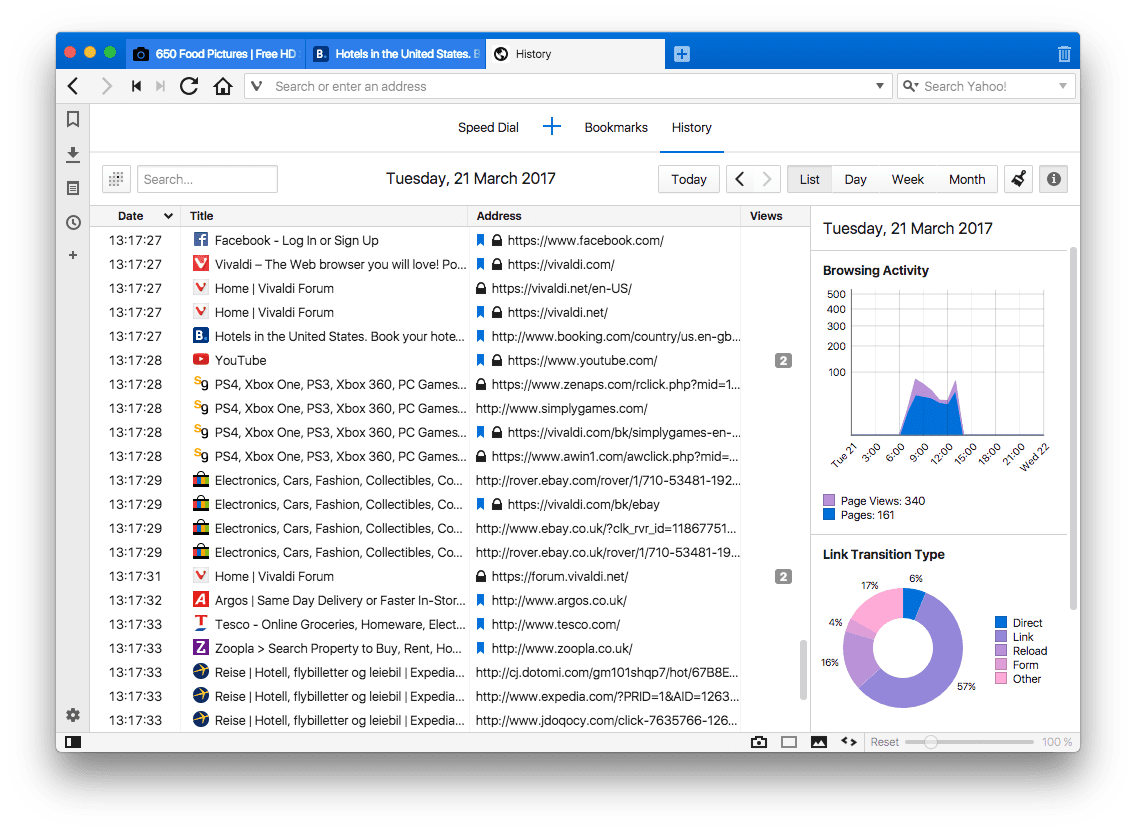 Vivaldi Browser With Re-Invented History Sections
​
As one installs the recent update, the first thing one should see is the Vivaldi browser's history section. Many of us have noticed that whatever we search on our browser, the third party websites uses that data to show ads. Though we prefer going incognito to avoid those unnecessary disturbances, we have to make a trade-off between our privacy and browser history.
Vivaldi, for the first time, has come up with a rescue plan. Not only they have restricted the browser's history completely to the user's eye but they have also re-invented the system to deliver some exciting new features. Now a user can go through its browser history and can find several statistics and options to easily navigate to the desired page.
Apart from that, the user can also prefer several different layouts, one as shown in the following figure, where it becomes easy to go through the history and the website simultaneously.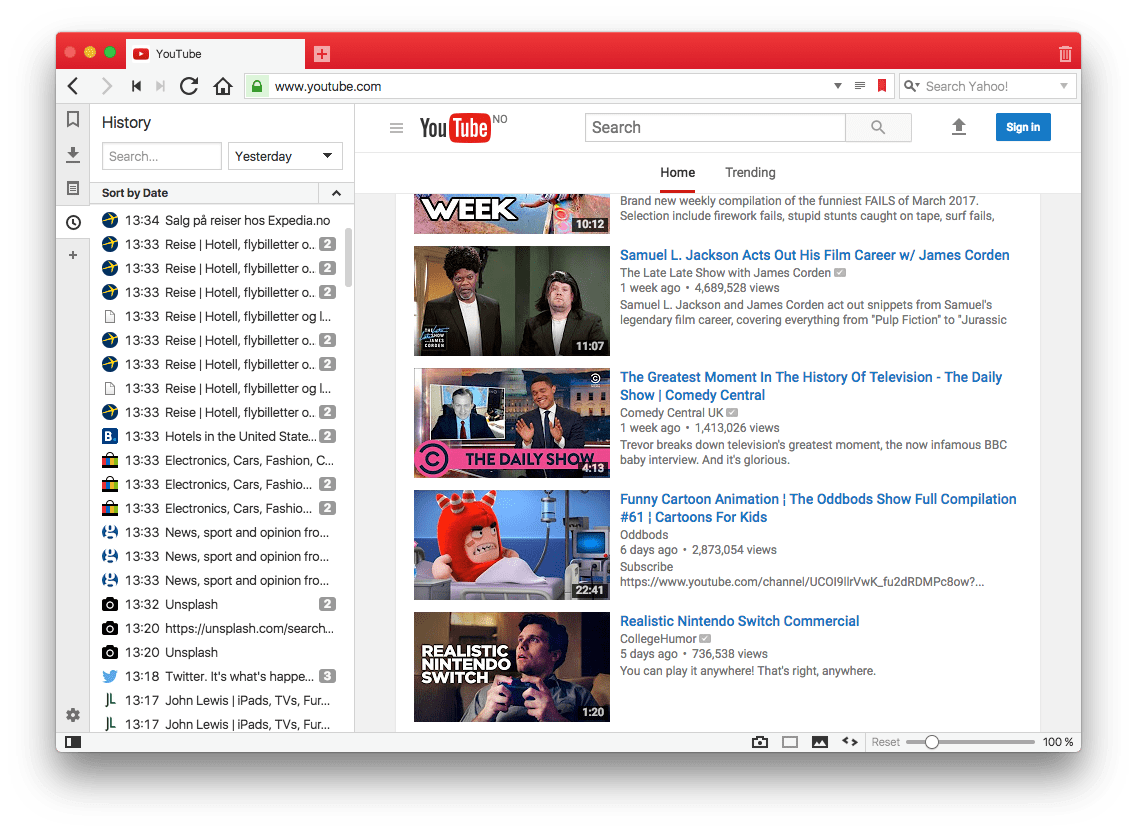 Vivaldi History Panel - Positioned on Left
​
Though the above-mentioned feature is something which is completely new, the team believes that it will be quite useful for frequent web users like journalists and research professionals.
Apart from that, the team has also updated their note taking feature. Now a user can drag and drop desired text segment from any application to create a quick note.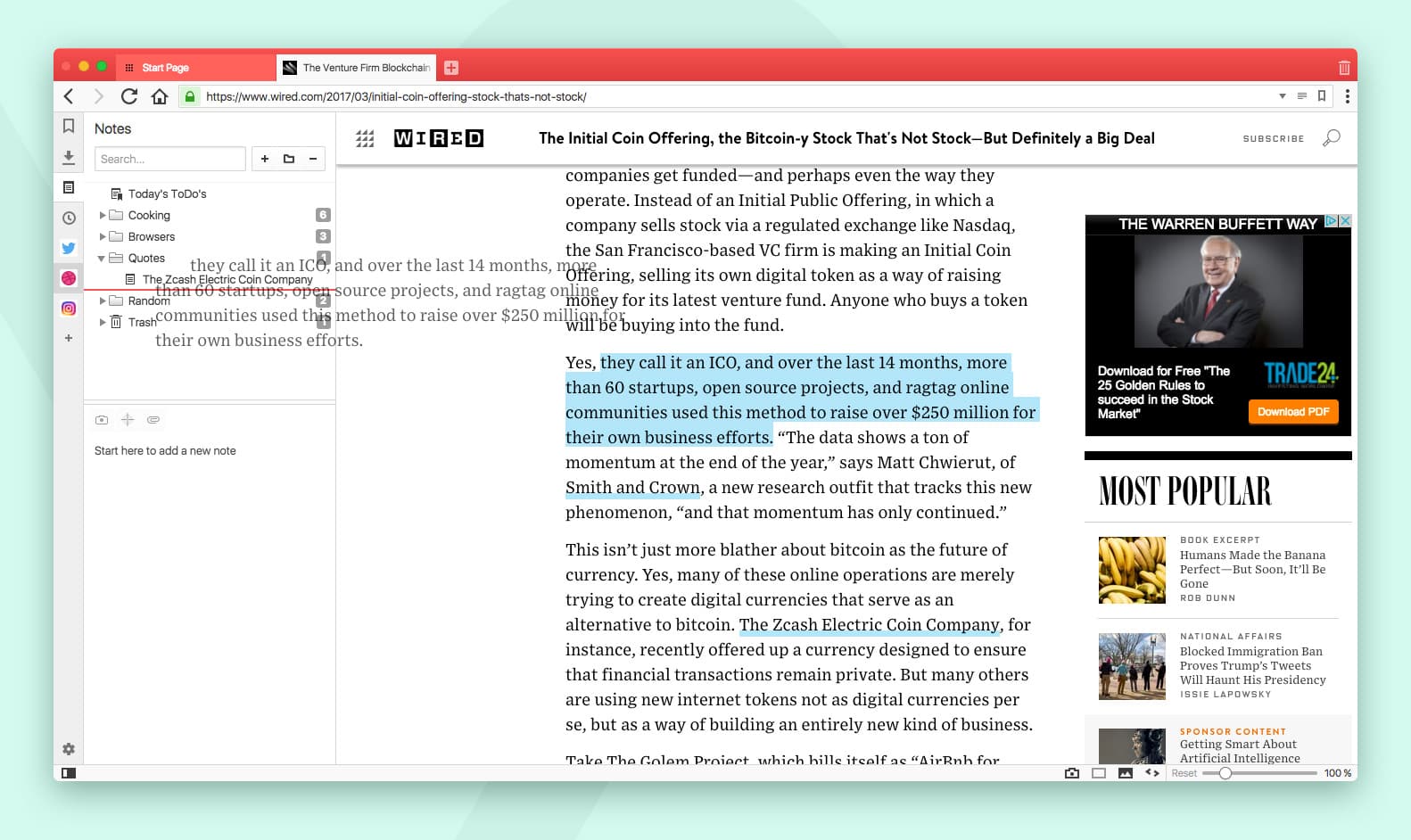 Vivaldi Quick Note - with Drag and Drop Feature
​
They have also introduced a feature for their windows users to enable or disable the browser updates and has also added an option to display hibernated tabs as grey-scaled. Simply saying, Vivaldi has broken the traditional browser specs with their aberrant yet powerful utilities.
Hence, with lots of new specifications and customizable options, Vivaldi seems to be fit for the next- generation users who believes in receiving powerful browsing experience. If you are one of them and want to switch from your orthodox web browser, use it for the last time to download Vivaldi 1.8, which is now available as a stable release for Windows, Linux and MAC users.
Check out this video to know more about Vivaldi's new history feature -
Source -
Vivaldi Team (Official Blog)
Be the first one to reply
Only logged in users can reply.