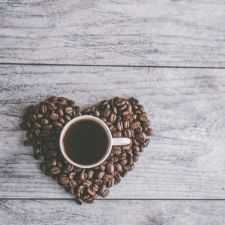 Coffee Room
Discuss anything here - everything that you wish to discuss with fellow engineers.
12890 Members
Join this group to post and comment.
Unicode Version 10 is released with 56 new emojis, 4 new classical scripts and 8,518 characters
There is no way to deny the power of Unicode character coding that has globally changed the mobile texting, SMS, Instant Messaging Services with its easy-to-implement, behemoth character set having the power to digitize lakhs of characters. Including alphabetic characters, ideographic characters, and symbols, this universal coding technique now includes 136,690 characters from the World's scripts in its upgraded version 10.0.0. An additional 8,518 characters are added, as the source mentioned, it is sufficient, not only for modern language based communication but also for classical forms of different languages used. Having unearthed the essence of old languages, the newest version has rejuvenated many archaic languages alongside the regular European alphabetic scripts, Middle Eastern right-to-left scripts, and scripts of Asia and Africa. Good news for emoji lovers, this one also offers 56 emojis, the Bitcoin symbol and a set of Typicon marks and symbols.

​
What is new? 4 Additional scripts, freshly out from the books and scrolls. This raised the total scripts available under the Unicode influence to 139 scripts. In detail, Masaram Gondi, a lesser known script used to write Gondi in Central and Southeast India has been added with Nüshu, a lost language used by Chinese women for creating poetry until the twentieth century. Also, Soyombo and Zanabazar Square, a historic Buddhist script with which Sanskrit, Tibetan, and Mongolian were inscribed. Further, Syriac letters used for writing Suriyani Malayalam, popularly known as Garshuni and as Syriac Malayalam was also added. The exhaustive finishes with Gujarati signs invented by Ismaili Khoja communities to transliterate the Arabic script into Gujarati, a set of 285 Hentaigana historic characters used in Japan, CJK Extension F-7,473 Han characters.
Unicode's own Emoji encyclopedia, the Emojipedia contains the full list of 56 emojis including the demanded ones such as Crazy Face, Woman with Headscarf, Fairy, Vampire and much more. Other software issues are fixed, updated and synced that incorporates UTS #10-Unicode Collation Algorithm, UTS #39- Unicode Security Mechanisms, and UTS #46-Unicode IDNA Compatibility Processing. Further new patches are offered with the UAX #14, Unicode Line Breaking Algorithm, UAX #29, Unicode Text Segmentation, and UAX #31, Unicode Identifier and Pattern Syntax.
Emphasizing the importance of Unicode scripting, the Unicode Consortium in its blog post has mentioned that the update will pump the dependent systems including all operating systems in most of the modern equipment, web, and web based applications. According to a large chunk of third party news sources, the Unicode version 10.0.0, officially might show its face with iOS 11. Although there is no confirmation on when and how to receive these tiny tit-bits in Android and Windows, there is no harm to expect it to be very soon.
Source:
Unicode Consortium Blog
|
Unicode