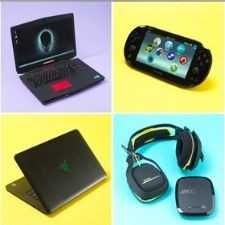 Gadget Geeks
Discuss all electronic gadgets - ask questions, doubts, troubleshooting tips et al. to fellow gadget geeks.
575 Members
Join this group to post and comment.
The ultimate recipe to Control your PC from your Android
The ultimate recipe to Control your PC from your Android
Ingredients:
PC
Android phone
Unified remote android app
Unified remote PC app
Wi-fi
Recipe:
The Unified Remote app for Android is available from Google Play (
https://play.google.com/store/apps/details?id=com.Relmtech.RemotePaid&hl=en
) [Paid as well as free versions are available] and for PC from (
https://www.unifiedremote.com/
). Install both these apps. Connect both the devices to the same Wifi network. Start the apps on both devices. Done. The android app will automatically find your PC under "Servers".
Your phone now acts as a trackpad, keyboard, numpad, remote for media players and a lot more. Go to "Remotes" in the Android app. See the entire list of supported applications on the Google Play link.
Incase you have the paid version, you can also create custom remotes. Like for example you can make an Xbox controller (like I did for playing FIFA on my PC.) This is a complex process and I asked one of my CS nerd friend to do it for me.😎 Look up the process here:
https://wiki.unifiedremote.com/wiki/Remotes:Custom
As far as I have heard I think you can also use it as a TV remote, if your TV supports Wifi, that is.
That's really amazing! Thanks alot

\\\\\\\\\\////////////////
I got a new PC today, and I will try it 😀 Amazing feature it is!!