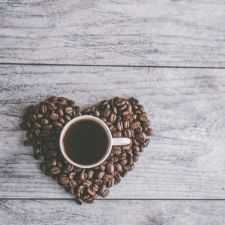 Coffee Room
Discuss anything here - everything that you wish to discuss with fellow engineers.
12921 Members
Join this group to post and comment.
The one tool you just can't afford to be without
3M innovation leads to introduction of its safest auto-darkening welding shield to date
There are many different welders, from the full-time professional to the occasional hobbyist. However, it does not matter how often you weld, making sure that you have the right tools to carry out the job is essential.
Each year, more than 1000 welding accidents are reported to the HSE, of which around 300 are deemed serious*. Bad health and safety practice among full-time welders can lead to major accidents and injuries.
To try and prevent these incidents, welders need to make sure that they have the correct personal protective equipment. Unlike other areas of industry a welding shield is considered a tool and not as protective equipment – without it, welders physically cannot carry out their roles. This makes getting the right features and maximising comfort particularly important.
Following extensive consultation with welders, diversified technology company, 3M, has introduced the new Speedglas 9100 welding shield that aims to be one of the safest and most ergonomically advanced personal protective systems to date. But most importantly, having listened to the people in the industry, 3M's Speedglas shields are now the only ones on the market that have been designed specifically to welders' own specifications.
You told us what you wanted
Keith Washbrook, 3M's Sales Manager, explained, "No matter how protective a piece of equipment is, it will only be worn if it is comfortable. Dialogue and research with welders, finding out exactly what they need, coupled with the development of the product with international medical and anatomical experts has led to a revolutionary design that fundamentally changes how the welder wears the shield, providing improved fit, stability and balance."
You wanted more coverage…
The new shield is deeper and wider providing greater coverage of the neck, ears and sides of the head. The adjustable, suspended head cradle totally changes the interface between the welder's head and the suspension system. Multiple adjustment options have been added and there is a reduction in the static and dynamic loads of the neck. The new suspension system avoids vulnerable areas of the head such as sensitive acupressure points above the ear and on the top and back of the head.
You wanted more comfort…
The weight of the helmet is evenly distributed to sets of twin pads and a headband that together fit the exact shape of the head. This reduces the pressure on the skull, enabling the helmet to be worn comfortably for extended periods. The centre of gravity has been lowered to be just above ear level at the location of the pivot action. This gives the shield more stability in both the up and down positions and keeps the shield as close as possible to the top of the head when in the up position.
You wanted more control…
The auto-darkening filters in the Speedglas shield provide uniform shading and minimal distortion across the entire viewing area. There are seven dark shade settings to choose from including a shade for gas welding and cutting, one for micro-plasma and low-amp TIG welding and others for most arc welding processes. The new tack welding comfort mode uses a shade 5 light state to help reduce eye fatigue caused by constantly changing light levels. There is also now an option to 'lock in' a shade to suit an application. The series includes three new auto-darkening filter (ADF) models that are differentiated by size: normal, large and extra-large. An extra large filter option is 30 per cent larger than any other Speedglas welding filter.
With more filter options in place, welders now have more versatility, greater optical control...and ultimately, more user satisfaction.
Shields you want to wear
Speedglas welding shields and auto-darkening filters are based on more than 25 years of expertise in developing and producing extraordinarily reliable and durable equipment. Whatever form of welding is being carried out, by wearing a Speedglas 9100 welding shield, welders have peace of mind that they will be protected from exposure to welding hazards.
To find out more, log onto the new 3M website, developed as a complete resource for welders. Updated with all the latest information, the site provides all that you need to know in one place. Whether you want more facts about the different shields or to keep up to date with all the latest legislation you can access it at
www.3M.co.uk/Speedglas
. It also contains contact details and information on where you can buy the Speedglas 9100 shield.
* Source HSE
Speedglas and 3M are trademarks of 3M Company