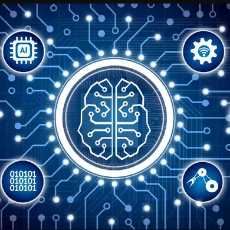 Machine Learning & AI
Discuss Machine Learning and Artificial Intelligence with fellow engineers. Ask your questions on AI and ML and get answers quickly.
404 Members
Join this group to post and comment.
The New Raspberry Pi 4 Is All About AI and Embedded IoT
Design News says:
You can still use the Raspberry Pi for any of your Maker projects or DIY robots, but the Raspberry Pi Foundation wants you to start thinking of the single-board computer less as a cost-effective computing solution and more as an actual PC. 
The latest version of the Pi, the Raspberry Pi 4 boasts a host of impressive specs, from a more powerful processor, to the ability to handle dual 4K displays. And while the Pi 4 isn't ready to replace your high-end enterprise workstation, it does offer a level of performance that could make it an attractive option for embedded engineers looking to develop consumer-grade IoT products.