The Great Gadget Showoff Thread - 2013 - 2014
Every tech forum has a sub section especially for show off of new gadgets. Thought why not we have such thread over here. Engineers love to have gadgets ! Be it anything, from scientific calculator to laptop, mobiles etc. Be it old or new purchases, post the pics here 😀 I am sure everyone would love to see the different gadgets what CEans are using 😁

Let me start with my pic of iPod :
Okay. Time to show off a little.
PS: I am not rich by any means. While most of you have bikes and bank balances, I have the below.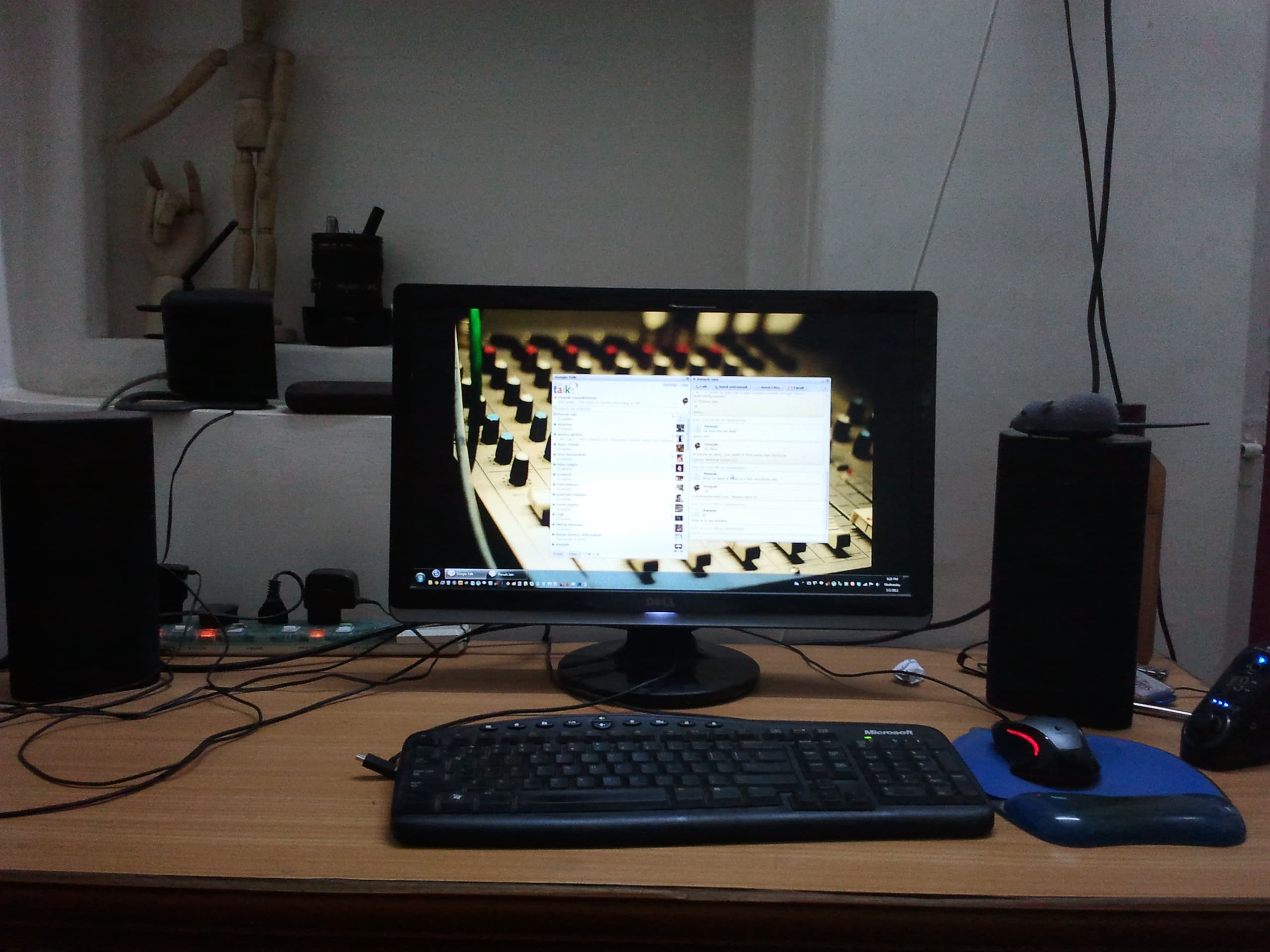 1. The personal computer - assembled:
This is where all the comic making happens. My workstation, if you will. An absolute beaut of an assembled system. 2.0 Ghz Intel Core2Duo, 4 GB DDR3 RAM, 512 MB graphics, 22" Dell LED monitor, 1 TB HDD. I put in 2 existing 1 TB HDDs (for a total capacity of 3 TB) and an Asus Sound Card. Total cost (excluding 2 * 1 TB HDDs): INR 26000, bought in 2011.
2. The drawing tablet - Wacom Intuos5
This is what makes all the comics. This is a new tablet, so the newer AZ comics you see on the site were made from this. Prior to this, I used marker, pen and scanner 😀 Bought from the USA for approx INR 18000 in 2012.
3. The speakers - Altec Lansing MX5021:
Altec Lansing's stunning MX5021 2.1 speakers. Optimized for music. I don't play games, so music quality was my sole criterion. The MX5021s were, for some strange reason, made in very short supply and hardly available in India. I am very lucky to have picked up this pair. The successors, the 6021, aren't as good, I hear. Bought for INR 6500 in 2009.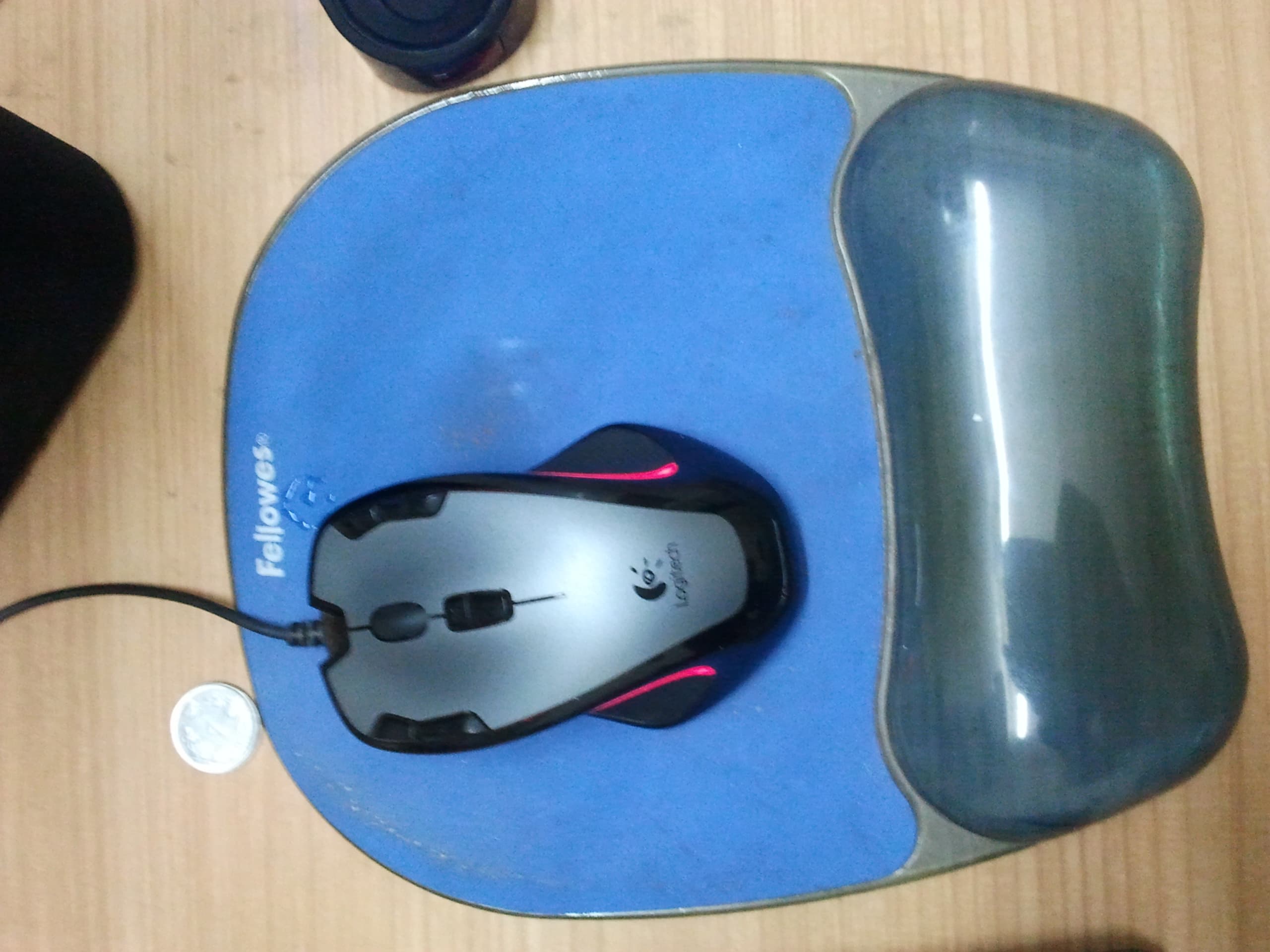 4. The mouse - Logitech G300:
I'm not a gamer, but I wanted a gaming mouse because of the 'front' and 'back' buttons on the side. I had a pathetic Microsoft mouse before this. The Logitech is stunning. 7 customizable buttons makes it so damn easy to do anything I want. INR 1499, 2012.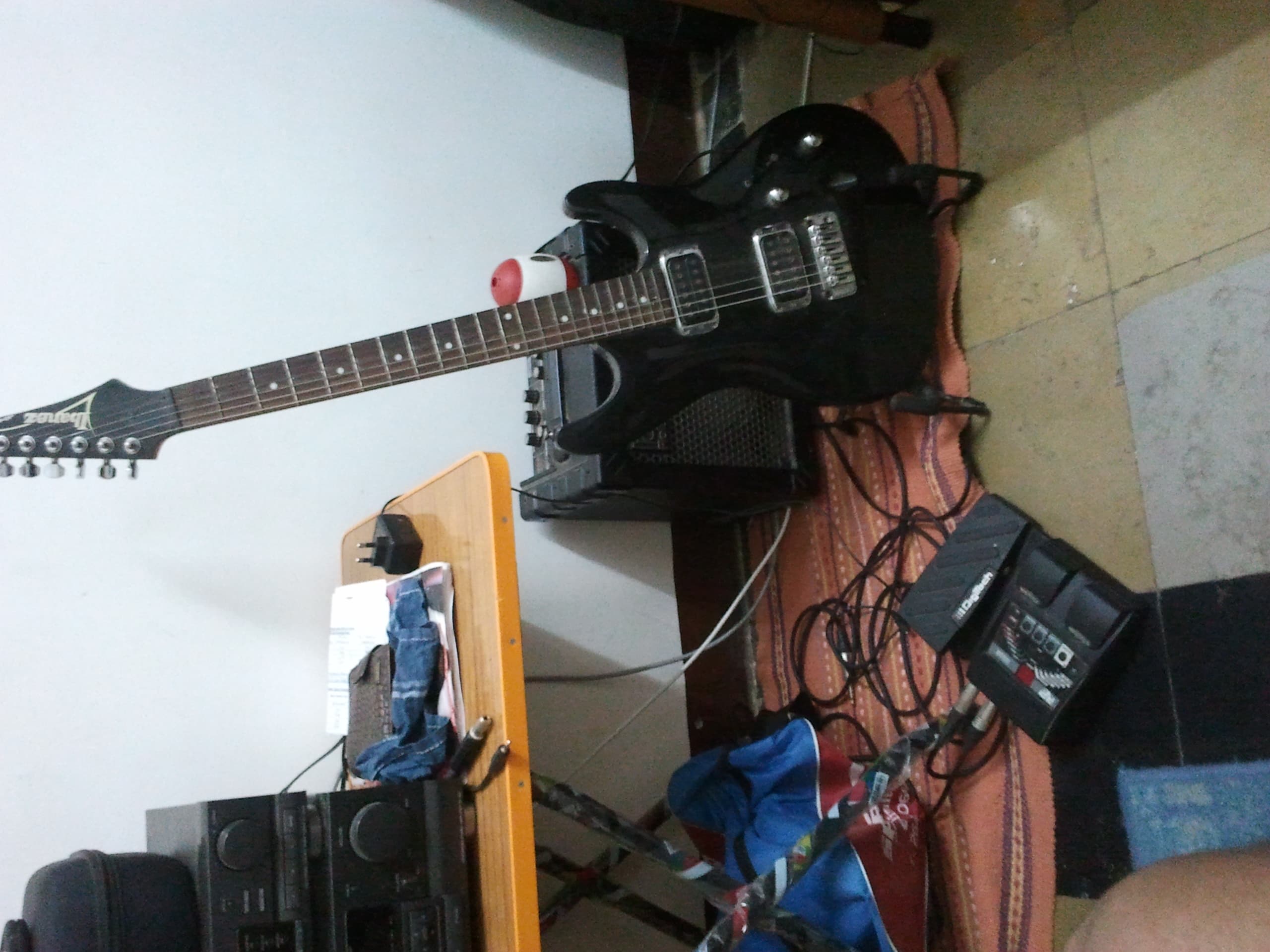 5. The guitar setup - Ibanez SA120 (guitar), Digitech RP90 (processor), Roland 15W cube (amplifier):
I dabble in the guitar once in a while. Played in a few facepalmworthy bands in college. I don't do anything anymore, but it's fun to pick the thing up and play chords once in a while. The guitar is INR 15000 (2008), the processor is INR 4500 (2009) and amplifier is INR 6750 (2009). I know these don't technically count as gadgets, but when you're showing off, nothing matters, no? 😉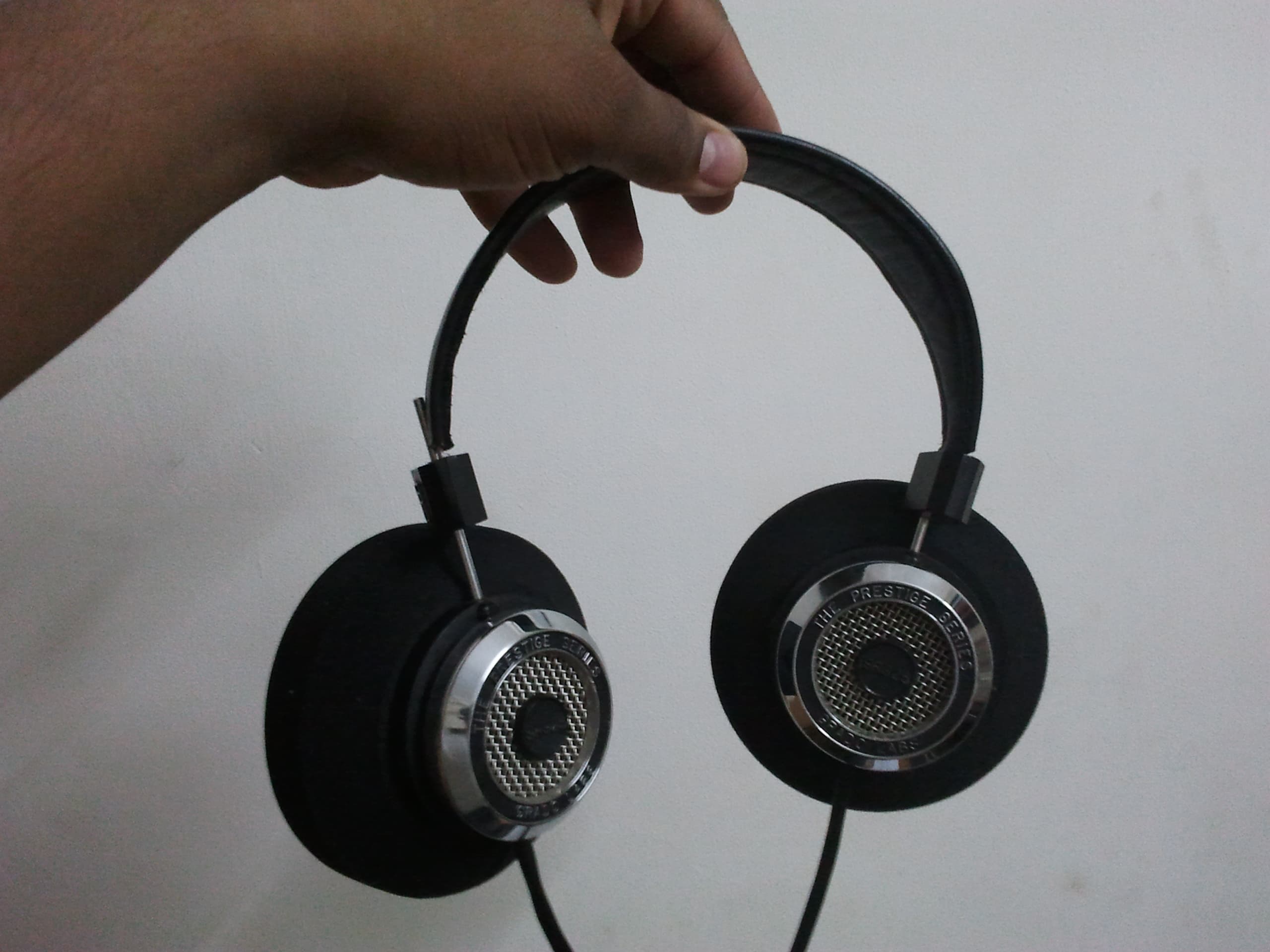 6. The headphones - Grado SR325i with G-cush cushions:
The pride of my gadget collection, I think. I'm a self-confessed audio freak. I listen only to FLAC and pride myself on my audio setup. I've been through many headphones, and have finally settled with the stunning Grado SR325. The sound quality is out of this world. I don't think I'll need to upgrade for a long, long while. These beauts cost $295. The only drawback are the horrible stock cushions, so I had to buy Grado's overpriced but well-worth-it G-cush cushions for an exorbitant $45. But boy oh boy, the Grados deliver the best that my Asus sound card can offer. But of course, it is powered by the next item on this list...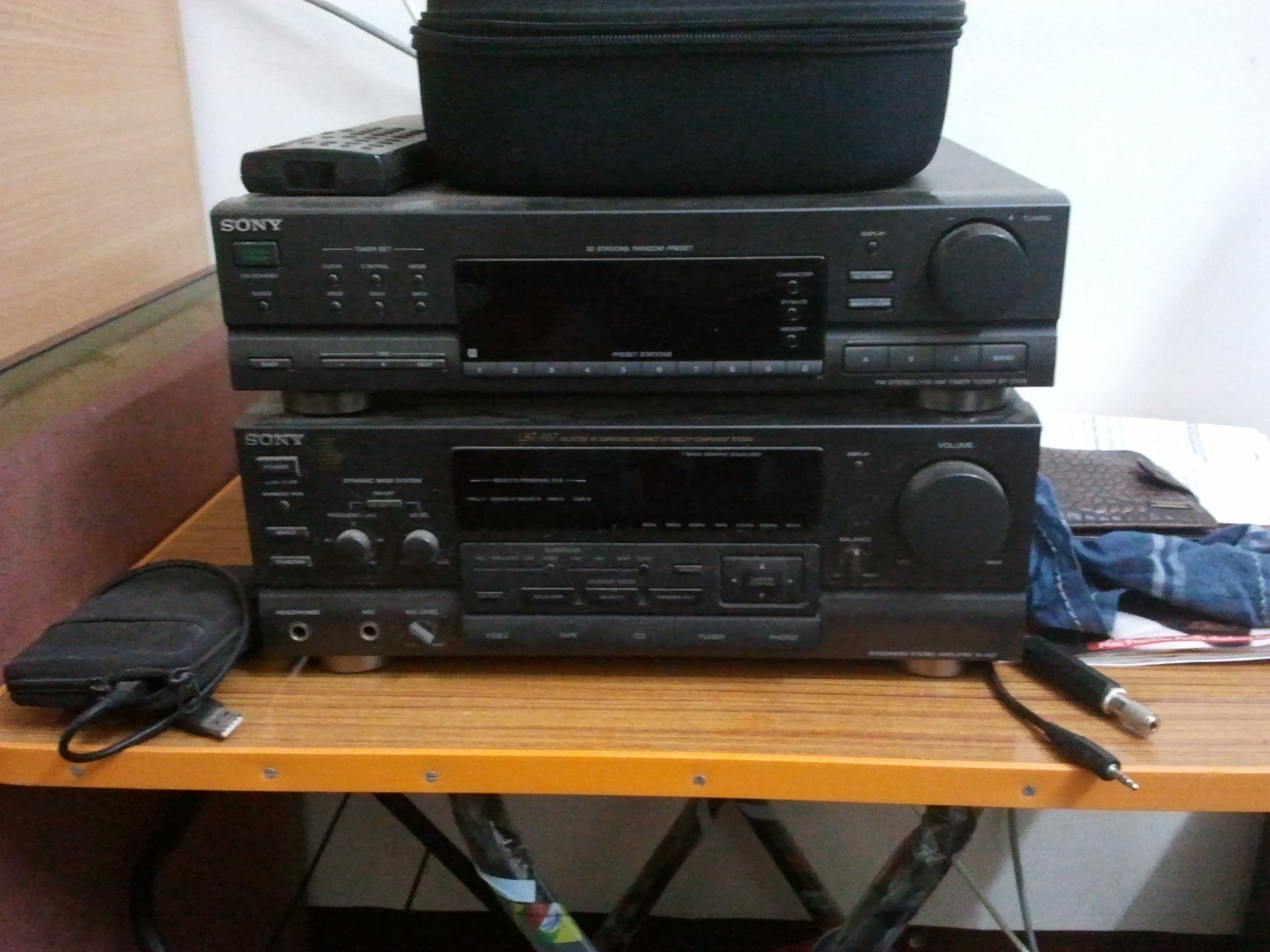 7. The Hi-Fi system that acts as my headphone amplifier - some old Sony system:
Headphone amps give your headphones added power. They make the music sound better. I wanted to buy one, but the good ones cost too much (well over 15k) and I didn't want to splurge. Which is when I went to Bahrain and an idea struck me - my dad never used his old Sony Hi-Fi system (which in itself was a stunning thing). It was an old system with CD, cassette and all - even speakers... But I was interested only in one component - the amplifier. So since dad wasn't using this anymore, I pilfered it and took it with me to Mumbai where it sits proudly on a stool and powers my Grados. BLISS! I technically got this free, but the entire setup, including speakers, when my Dad bought it WAY back in 1995, cost around 400 Bahrain Dinars (approx INR 50000!). It would be a fraction of that in today's market.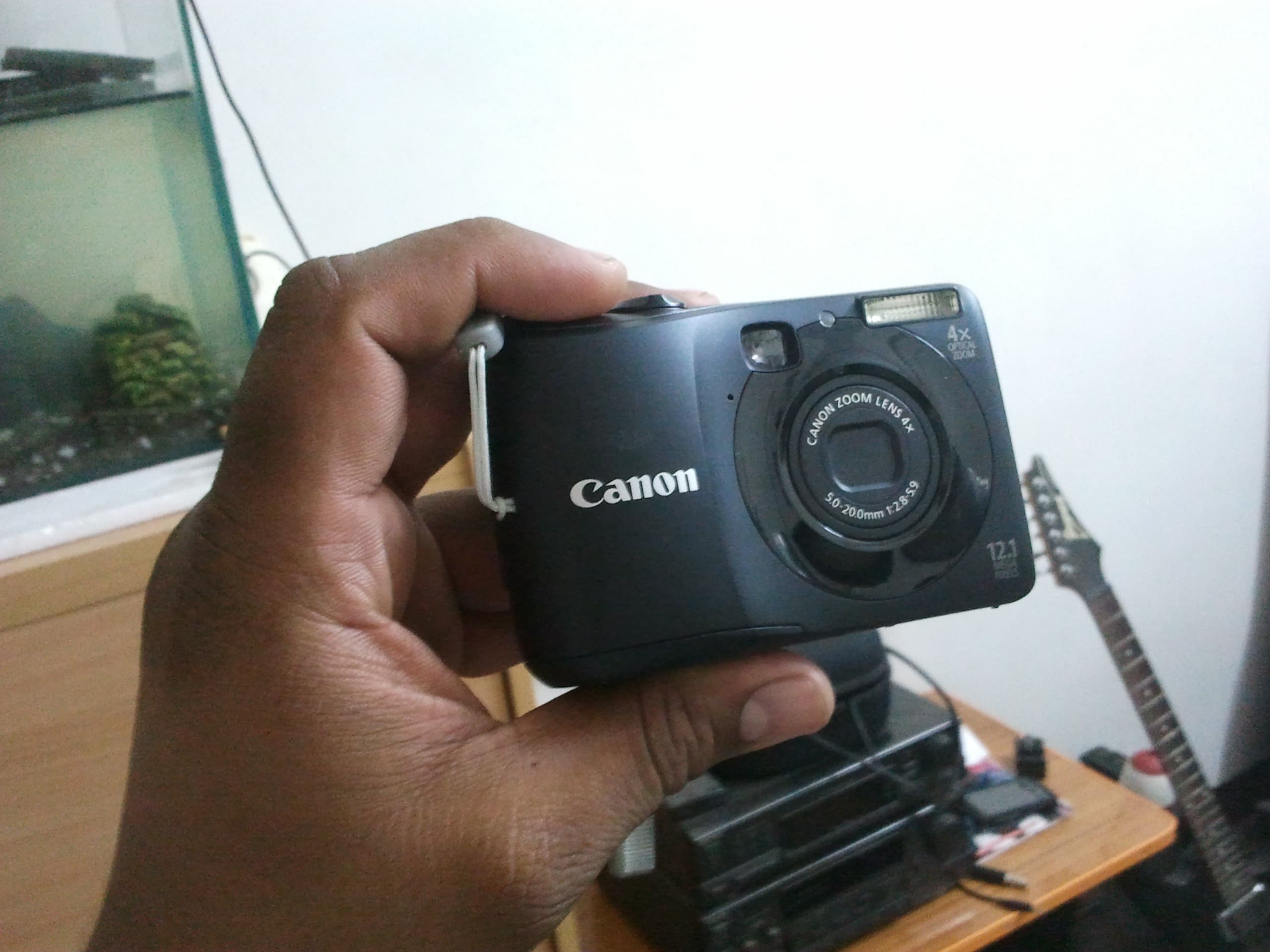 8. Camera - Canon AS120:
I did have a DSLR for 2 years - The very good Nikon D5000, along with three lenses. I sold it off because I wasn't taking too many photos with it. I used to take a lot of concert pics but then, a lot of cartooning / writing assignments came along and I had less time to go to concerts. Sold my old DSLR kit, and bought this nifty little thing for INR 4300 in 2012. Alas, I didn't take any of the gadget photos with this since it was out of battery. Sigh.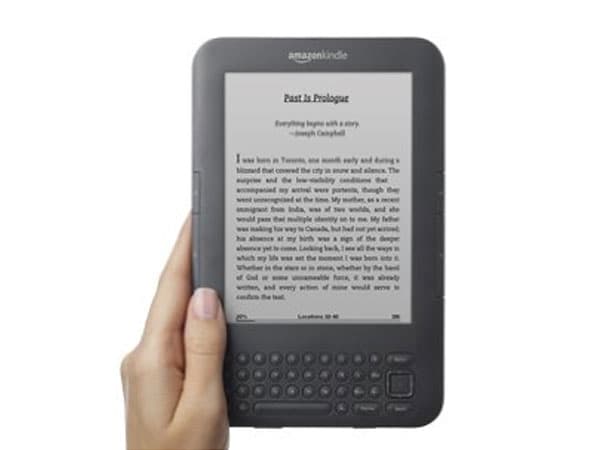 9. E-reader: Amazon Kindle (3rd generation, keyboard):
The screen is stunningly brilliant. This is a bibliophile's dream. Light, amazing battery life of a year, and tons of available books. INR 8500, 2010 (yes, a friend got it from the US). Original pic not used since my Kindle is currently loaned out to a friend. And the Kindle sadly sucks at reading magazines, of which I do a lot. So, for that reason and that reason alone, I got...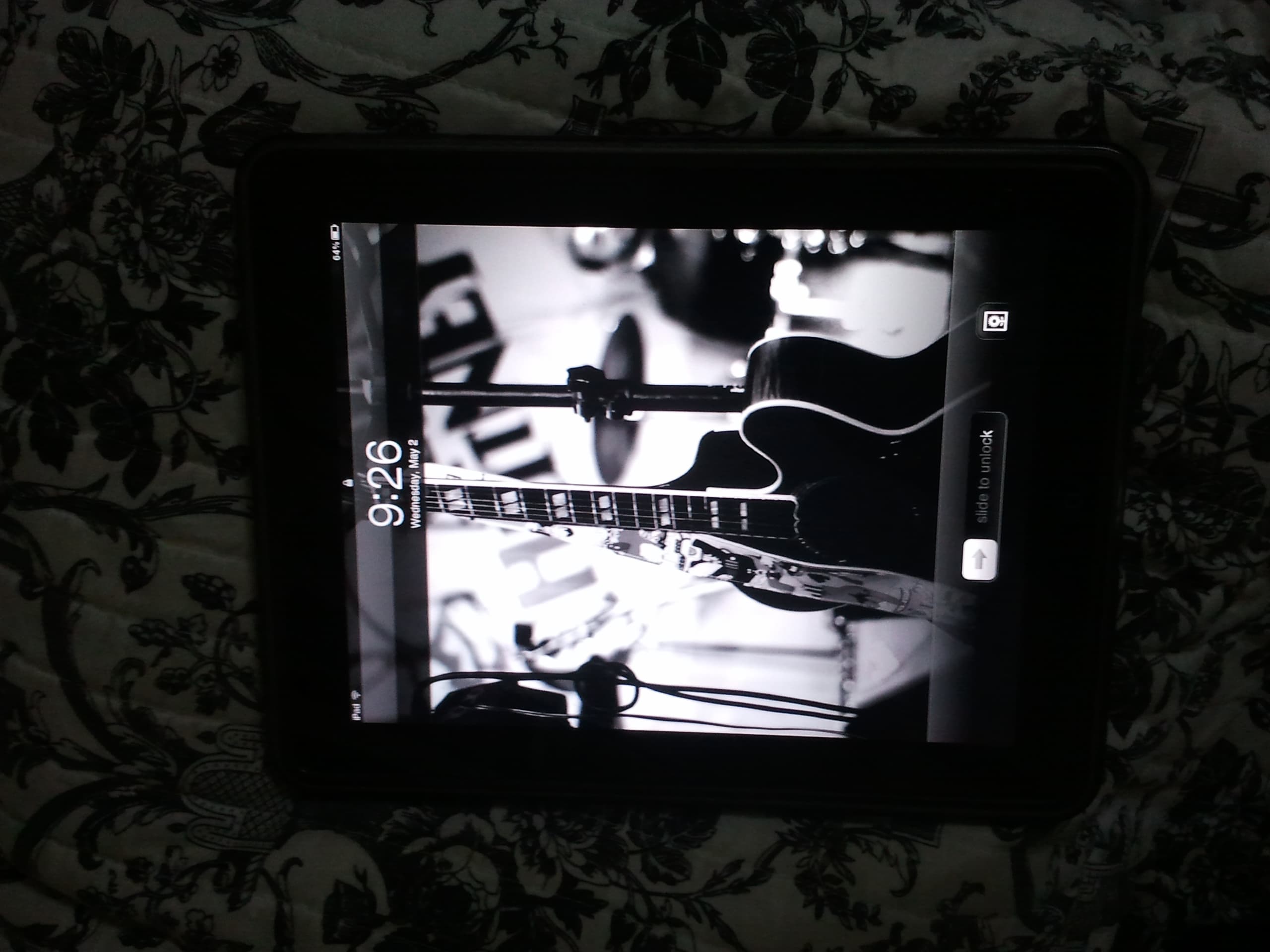 10. Apple iPad (second hand, 1st generation, 16GB WiFi only):
I wanted a tablet badly to read magazines on... But obviously didn't want to spend too much. Picked up a 1st gen iPad a month back, in superb condition, for INR 13000 with a Capdase case. Sweet. Of course, I'm sure the iPad 3 would have been brilliant with the screen, but I really didn't want to fork out INR 25000 for something I'd only be reading on.
11. Phones: Samsung Galaxy S and HTC Desire Z:
You might think this was an extravagance, two top-of-the-line Androids. There's a story. The Desire Z was actually my first expensive phone (had a spate of Nokias before that). That got ruined in a major accident I was involved in, so I got the SGS after that. Surprisingly, one guy was able to fix my Desire, and now I had two phones! I'm using one for office calls.
(I can't upload any more photos, CE has a limit of 10 attachments. Hyuk!). Samsung: INR 19999 (2011), HTC: 24000 (2011)
12. Earphones - Klipsch Image S4:
These are used on the go. Quite simply put, the best earphones under INR 5000. You can take my word for that. They've survived a hell of a lot, these earphones. INR 3750, 2009.
Others: I had a Dell laptop which died (hence the assembled computer), a stunningly superb media player called the Cowon S9 (sadly that too perished in the aforementioned accident). I'm not a gamer (hence no XBox type thing), nor a TV enthusiast (hence no TV), nor a biker.
There you go! That's a heck lot of gadgets I realise. Like I said, I am not very rich (poor boy working in media who supplements income drawing cartoons and all) but work hard and buy things like these 😛
I hope you enjoyed reading this as much as I enjoyed putting pics of them up 😁
Chuck
chuckofalltrades

Okay. Time to show off a little.
Chuck
Man, you are thread terminator 😨
Issue

Now tell me chuckofalltrades what you don't have?☕😨
A TV (I don't watch stuff anyway), a bike (I don't drive or like it), a gaming console (I don't play games) and a bank balance (as is evident).
Chuck
Mr.Don

chuckofalltrades Of all the gadgets you've that headphones look sexy. 😍
They are the pride of my collection, man 😀 Grado makes some outstanding headphones.
Chuck
Got Galaxy S2 today. Thanks, biggi for recommendation. Interface looks awesome.😀
I have a collection of one of the oldest and best gadgets.
It is called the Body Of Organised Knowledge, usually condensed to its acronym: BOOK
bioramani

I have a collection of one of the oldest and best gadgets.
It is called the Body Of Organised Knowledge, usually condensed to its acronym: BOOK
Kindle 😁
The_Big_K

Kindle 😁
Big
K
can upstage anyone trying a tongue-in-cheek post with two tongues in cheek.
Ave Caesar, Te salutans!
Home Made Clock :-
godfather
, you had even made a 'CrazyEngineers' display, right? Do you have a video of that? 😁
The_Big_K

godfather, you had even made a 'CrazyEngineers' display, right? Do you have a video of that? 😁
Yeah I've put Crazyengineers advertise on display board outside our office. 😀
godfather

Yeah I've put Crazyengineers advertise on display board outside our office. 😀
#respect!
My Wireless Transmitter and Receiver.
WD Passport Essential SE 1TB USB 3.0 - Bought in Jan 1st week
Seagate Expansion Portable 1TB USB 2.0
Brainwavz M2
iPhone 4 cases - Gifted xD
and my fav :
Reviews :
1. WD My Passport Essential SE
2. Seagate Expansion Portable
3. Comparison Btw both the HDDs.
4. Brainwavz M2
5. iPhone 4 Cases
More to come xD
I am using WD Passport Essential SE 1TB USB 3.0 from last one year
It's a best product in its class👍
I guess I was late here, but sure, we can extend this to 2013. 👍
1. This is my Sony Vaio SVE14AI5 - Bought during August 2012. Just added a Linkin Park Laptop Skin to boost her colors 2 days ago. Never gave a name for it.
2. This was my old Dell Inspiron 1525 (Called it Red Devil because of the Red colour), now my cousin uses it. Bought this in June 2008. Still works well for that configuration!
3. This is my new buddy - Samsung Metro Duos C3322i - bought during August 2013 just because I like the looks.
Got tired of Touchphones (Nokia 603 < Samsung Galaxy Ace < S3 mini < Note 2).😒
4. This was my older Nokia N79. Loved this phone! Called it 'Ma luv'. Had lots of good and bad memories with it. Sold it recently to a friend as I didn't want to hold on to the past.😘
5. Don't really like bikes, so for a ride, I own a Matt Grey Honda Dio - again 2012 model.
6. Logitech Stereo Headset H150 - a neat set for basic movie watching and video conferencing. Got a Samsung in-ear earphones for travel, and a USB powered Logitech stereo speakers for the 'in-my-room' entertainment.
7. Real Classy Gadget that I own is my Grandpa's Typewriter which lies back at home.
8. Also have a Yamaha PSR 195 Electronic Keyboard at home which I use often to relish some school band memories.
9. My life runs with this: Seagate 1 TB HDD. Bought it earlier this year.
And now for my wishlist:
1. Canon EOS 600D - always wanted to experiment with photography! Might buy one by first week of November (God willing!).
2. Have to think about which Smartphone to try out next. Sadly it's so confusing now! Might as well wait for
Motorola Ara
project to get hot. Meanwhile I hope to exchange Note 2 with dad's Nokia E66. (CALL ME CRAZY 😍)
3. Macbook Pro! - heard it performs like hell, but yeah, I'll get to it in time! 👍.
P.S.: Never was and never will be (hopefully) a fan of Tablets!
Boy o Boy! You use rupees as your wrist support? ☕

PS: Thread title updated to make it future proof 😉
#1
Sony Ericsson W810i - After I bought Android, I use it for tinkering. I can easily use it's LCD screen for other purpose. But I need to code driver to easily communicate with RPi, but the LCD architecture I don't know. Hence I am stucked atm.
Anyways here's the SE W810i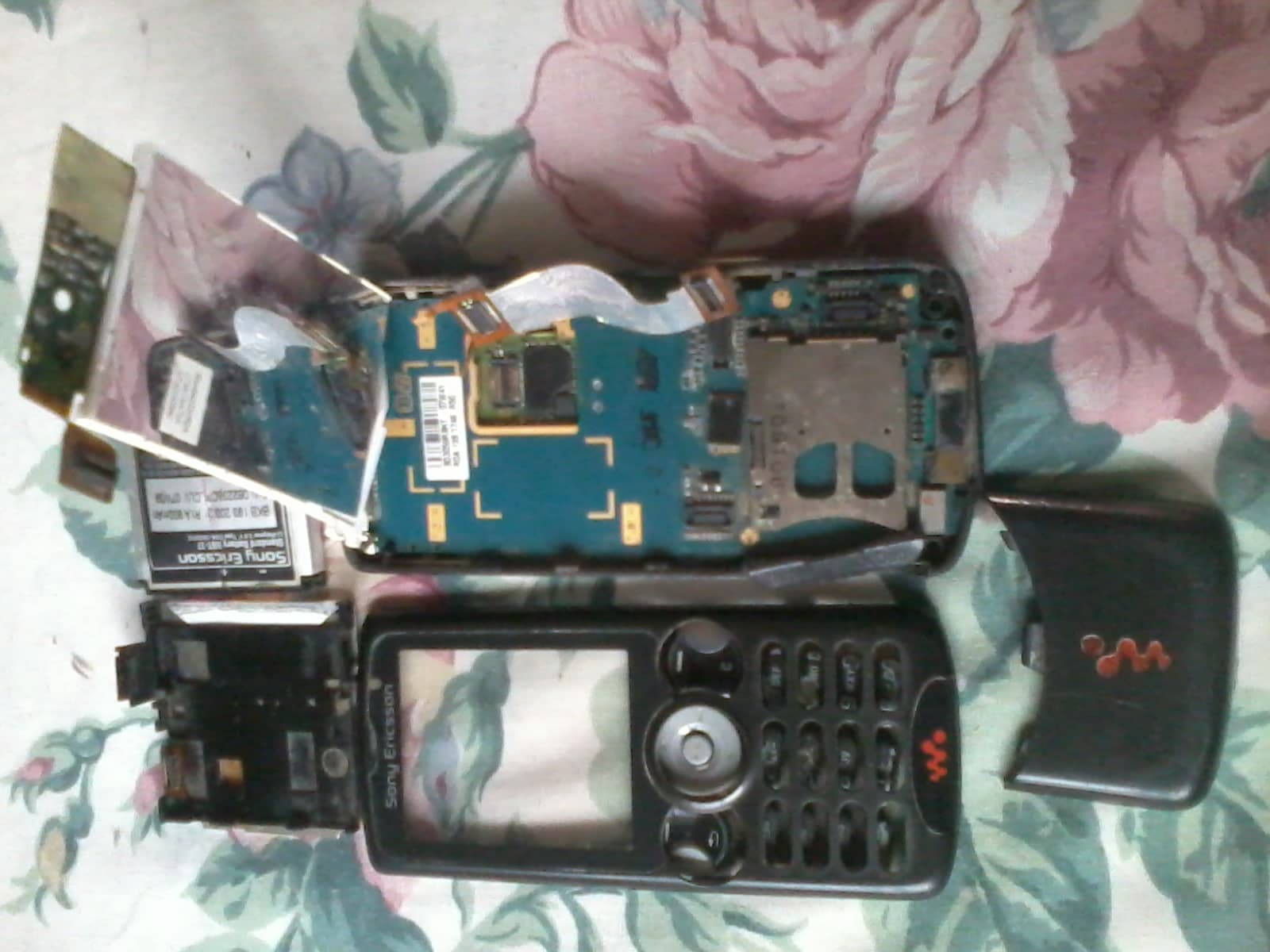 #2
Tinker Family. Small family atm tho.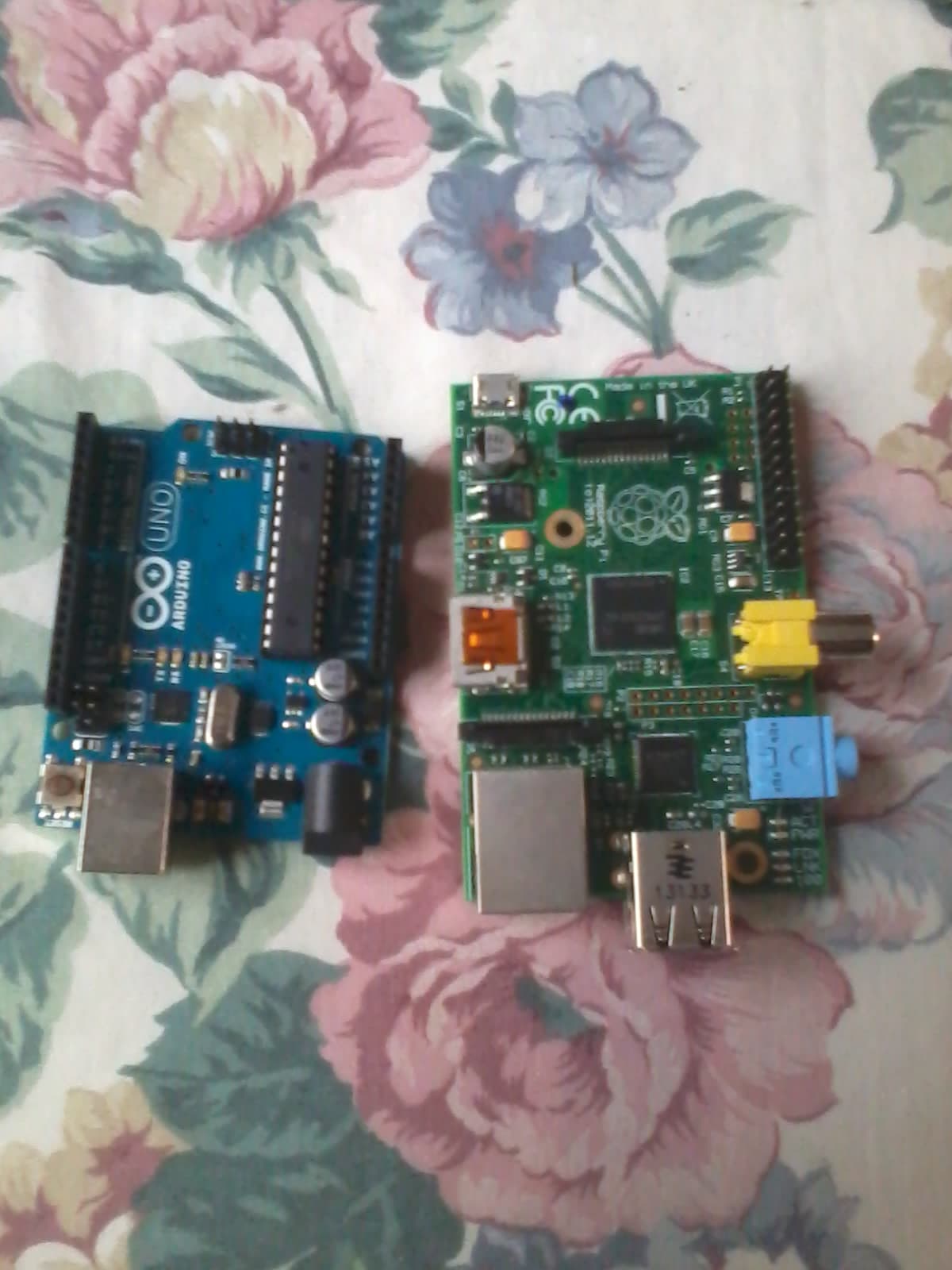 #3
Hack Box. Few necessary things missing atm inside box.
I love this box as much I love Gina Carano. 😍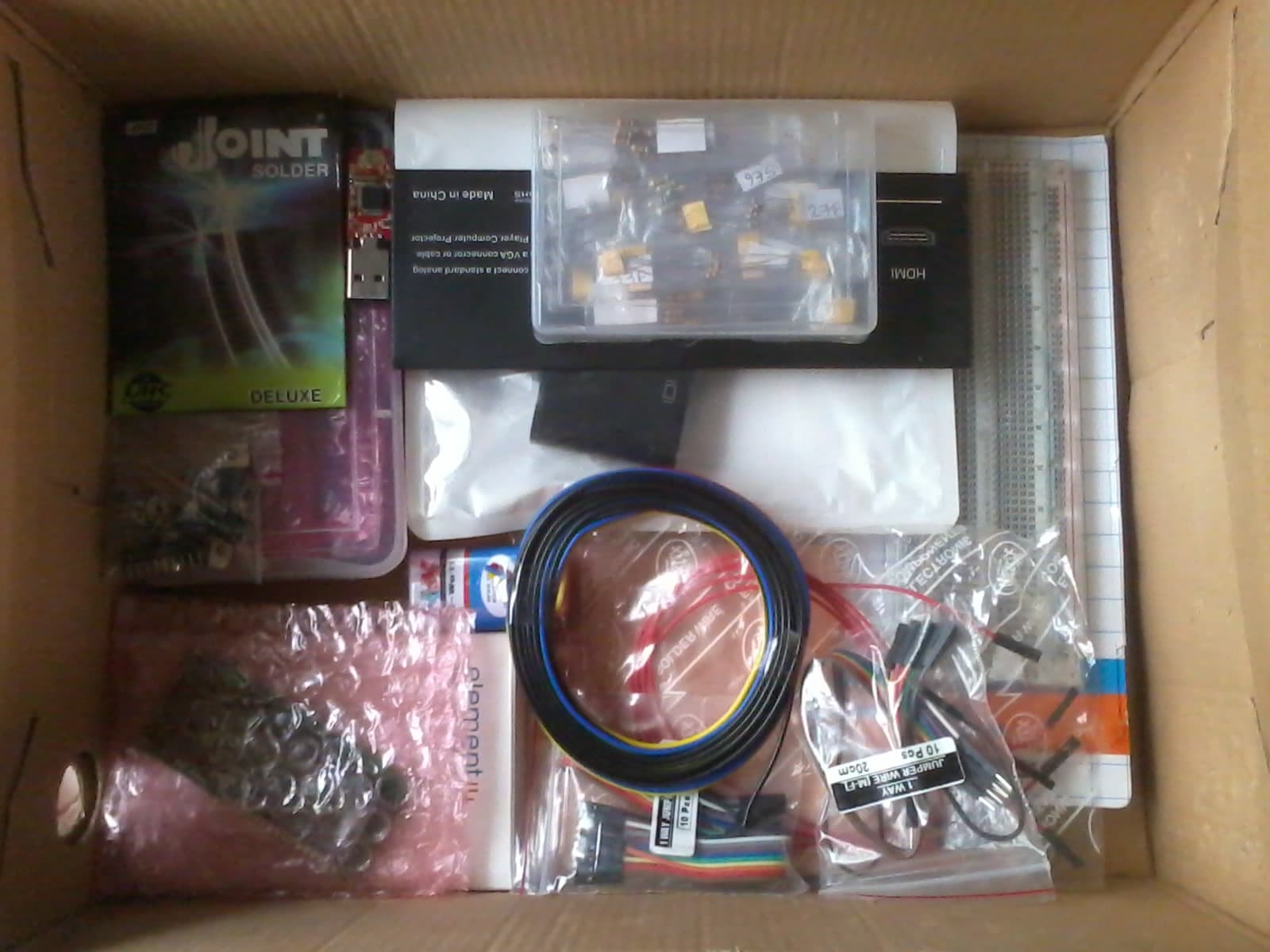 Wishlist :
-Intel Galileo
-RPi Camera Module
-Beagleboard Black
Kaustubh Katdare

Boy o Boy! You use rupees as your wrist support? ☕
You never know what life can bring you! Atleast, I'm still breathing...👍
P.S.: Got home and added some more pics on the previous post.
Received today :
Initial expressions : light [compared to iPad 4], great display,amazingly fast, kickass battery and just beautiful.
Just got myself a JBL Creature 3 (2.1 speakers) from Snapdeal.com - worth it for my room usage! Love the audio clarity.
Now hunting for a headphone thats comfortable for long usage (over the ears/ on the ears) and travel compact - budget is Rs2000, can shell out more if it's worth the deal. Like Audio Technica and Senheisser from reviews, but I have not tried it on. Would appreciate suggestions from you folks.
Got the Canon EOS 600D (a worthy deal any day!!!) and dad's old Nokia E66 (I just love this gadget).
Got back Samsung Galaxy S3 mini as well (I work with Android dialers at the office, and so I need it)
Got off the Note 2 (was the beast of all phones I've owned) and Metro (gave them both to family members).
Plans for 2014:
1. Save some cash for MacBook / ASUS laptop (I just love the build quality of that after hands-on experience). :-D
2. Get off Sony Vaio - let's face it, I don't feel like exploiting this babe (deep down I feel scared actually) because of its plastic finish - leaving a threatening loose-hinge scenario.
3. Which Smartphone next? - iphone 5 or Nexus 5? - the dilemma never seems to cease!
Upload here, I don't like logging in to Facebook; unless there's some issue with the Facebook Login app we use here. 😕
Kaustubh Katdare

Upload here, I don't like logging in to Facebook; unless there's some issue with the Facebook Login app we use here. 😕
Then
Here
it is!
P.S.: More coming up! 👍
Only logged in users can reply.