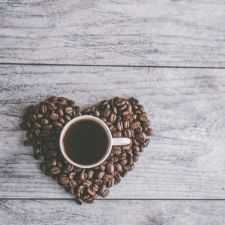 Coffee Room
Discuss anything here - everything that you wish to discuss with fellow engineers.
12838 Members
Join this group to post and comment.
The coming death of Indian outsourcing - your reaction(s) ?
We have talked about this on CE. Look at what Rediff has to say -
Source:
The coming death of Indian outsourcing
The coming death of Indian outsourcing
I
ndia is riding high on outsourcing.
Information technology and IT-enabled services will employ 4 million people in 2008 and account for 7% of gross domestic product and 33% of India's foreign-exchange inflows, according to Nasscom, an Indian IT industry organization.
The death of this industry is far from anyone's mind.
However, the reality is that wages are rising in India. The cost advantage for offshoring to India used to be at least 1:6. Today, it is at best 1:3. Attrition is scary.
Jobs that are low value-added and easily automatable should and will disappear over the next decade.
People talk a lot about India moving up the value chain. Some of that has indeed happened. An industry that started gaining momentum when Indian software developers were tapped to help fix the 'Y2K' problems in old software code has blossomed beautifully into one that offers a much more comprehensive spectrum of services.
Yet, India, for all its glory, is still the world's back office. India's tech industry is a "services" industry. The Indians don't do the thinking. The customers do. India executes.
As a result, India has not learned to invent technology products of its own. Barring a few exceptions, the huge amount of venture capital chasing India finds it difficult to be deployed. There is way too much money, way too few deals. Instead, tech-sector VCs are now diverting capital to retail, real estate, hotels and other non-tech sectors.
India's $30 billion IT/ITES services industry, meanwhile, is slowly and surely losing its competitive advantage.
They are complacent. They will not take risks. They have "outsourced" thinking to their customers.
As the 1:3 cost structure becomes 1:1.5, it will soon become inefficient to use Indian labor. Why not Oklahoma or British Columbia? For many Europeans, Eastern Europe has already become more compelling than India. The pure labor arbitrage equation will no longer balance.
ADP, the largest U.S. payroll services provider, has 45,000 employees worldwide, of which only 2,500 are in India. It has around 1,000 workers in El Paso, Texas, it's expanding a location in Augusta, Ga., and it's opening a facility in Jackson, Miss. It's also growing a location in Halifax, Canada. ADP isn't moving its workforce to India--it's hedging its bets geographically. On a recent earnings call, ADP's chief executive used terms such as "smartshoring," and "nearshoring" to describe the strategy.
The software as a service (SaaS) megatrend in technology also plays against India.
Here's an example: There's a tiny Silicon Valley start-up called InsideView. It helps customers to generate sales leads, qualify those leads and use technology tools to help find big sales opportunities for customers.
In November 2007, InsideView acquired a company called TrueAdvantage, which did the exact same thing manually with a team of 150 people in India. After the acquisition, InsideView moved all 2,500 of TrueAdvantage's customers over to its SaaS solution. All 150 TruAdvantage employees in India were laid off.
That's been a familiar tale in Detroit--but no so far in India. But that's changing.
Indian powerhouses like Infosys
[
Get Quote
]
and Wipro
[
Get Quote
]
must diversify their portfolios away from pure body-shopping and process competencies to technology-driven advantages. They, too, could build--or acquire--SaaS businesses.
So far that's not happening. Infosys is still hiring thousands of new employees in India every year. The mood is upbeat. Nasscom is forecasting 25% annual growth in the Indian IT services industry for the next few years. The golden goose is still laying large, warm eggs, enough to feed the 4 million and their families, servants, chauffeurs and cooks.
Meanwhile, the workforce is getting comfortable in their cubicle chairs, just as the turkey gets comfortable before Thanksgiving.
Forbes recently published some scary statistics on wage inflation in India. Salaries rose 15.1% in 2007, up from 14.4% the previous year. The 2008 forecast: 15.2%. This would be the fifth consecutive year of salary growth above 10%.
Add to that the appreciation of the rupee against the weakening dollar, and its impact on the labor arbitrage market.
Is the death of Indian outsourcing all that far off?
Assuming a 15% year-to-year salary hike rate, and a 2007 cost advantage of 1:3 in favor of India, if US wages remain constant, India's cost advantage disappears by 2015. Then what?
Well all this is true but it was inevitable right from the start wasn't it?? And the people who can and will start being competitive would survive and the rest( a vast majority) would perish. Well there are lots of overpaid software techies in india who dont deserve what they get( that's what my personal experience says). Maybe the end of their days isn't too far.
but CE has a role to play in all this, to encourage original thinking. dont u think so _k?
As always, survival for the fittest will rule. Cost structure or ratio is one mere factor which may affect engineers based out of India in coming future. It's technical prowess and market which acts in favour of employment getting generated in certain geographies.

Indian sub-continent is surely one of the potential markets for software product consumption and the local workforce is geared with average technical skills which is getting improvised day by day. There are a few other geographies which hold same equations as Indian sub-continents and hence there will be competition between these geographies which is perfectly fine. The very idea that engineers or people based in India will come out as loosers in this game has a weak base or no base at all.

The term "outsourcing" has lost its potency in current scenario and so does companies like Infosys, Wipro, TCS... in India. "Smartsourcing", "Nearsourcing", etc. have come into picture which is not completely about cost advantage.

"The coming death of Indian outsourcing" is not at all successful in creating a "state of fear" for me as a practicing software engineer who is based out of India.

-Prady
pradyumna23

"The coming death of Indian outsourcing" is not at all successful in creating a "state of fear" for me as a practicing software engineer who is based out of India.
-Prady
That's something! I agree with you.
So, if not software, what's 'in' for India 2.0 ?