Home

>

Apps

>

Groups

>
Tesla's Summon Feature Acts As Valet, Cars Can Now Park And Fetch Themselves
Question asked by Raagavan Sivaraja in #Automobiles on Jan 9, 2016
Last year, CEO Elon Musk promised auto-pilot would be a reality in 2 years. Keeping that promise, Tesla has released a beta version of the auto-pilot, specifically to park the car. Even though this software update does not entirely rival other fully autonomous cars, it can still drive itself into a parking slot or garage, and back to you. Tesla is confident this is a good start to build on.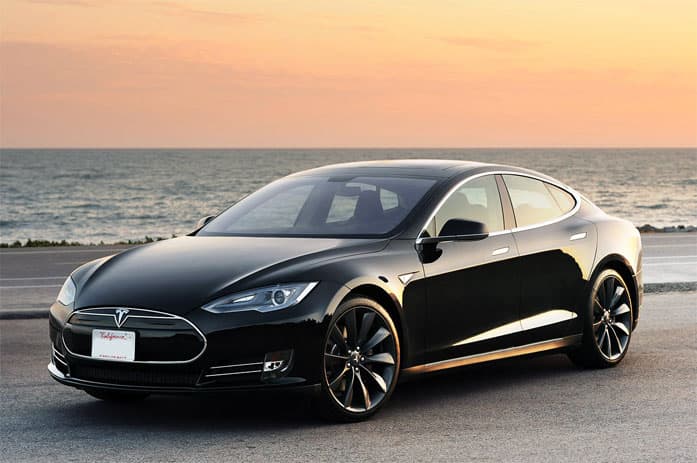 ​
The company calls this feature, Summon, and it acts like a built-in valet. There are some limitations though. The Summon will work within a radius of 39 feet, and they cannot sense narrow objects like motorcycles and other smaller obstacles. This requires drivers to constantly monitor their car, ready to stop it anytime using the key. It is also advised to use this feature on flat surfaces only. For now, Tesla markets this as an easier way to squeeze the car into tight parking spaces. Another convenient feature is that it can unlock the HomeLink powered garage doors.
Autopilot was first enabled last year, with Update 7.0, but Tesla had drivers ignoring the safety warnings and overriding them. With this update, they have prohibited Autosteer on residential roads with no median strip. In addition, the speed will never exceed more than 5mph over the speed limit.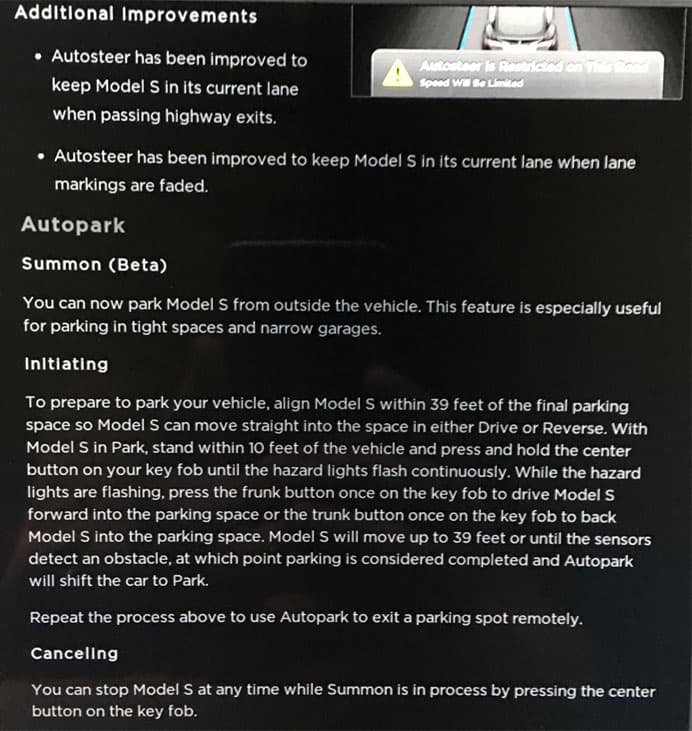 ​
The parking assist was previously limited to parallel parking. With the recent update, Tesla has now expanded the capabilities of the Model S to handle perpendicular parking slots as well. As it is still in Beta, drivers will have to manually enable this feature in the Driver Assistance settings.
The vision is to rid the car of the steering wheel and pedals, making it fully autonomous. But till then, Tesla has recommended that drivers exercise caution, and have their hands on the wheel at all times. Well, except when you are 'Summon'ing your car.
Source:
Electreck
|
Engadget
Posted in:
#Automobiles