Home

>

Apps

>

Groups

>
Tata Motors Revotron - The 1.2 Litre Turbocharged Petrol Engine Announced
Question asked by Kaustubh Katdare in #Coffee Room on Jan 21, 2014
Tata Motors, India's leading automobile company has announced the new family of petrol engines that would make it to company's passenger vehicles in the next few weeks. Tata Motors announced the launch of this new series of Revotron engines, with Revotron 1.2 liter turbocharged petrol engine as the first one from the family. The Revotron engine family comprises of 3 & 4 cylinder petrol engines.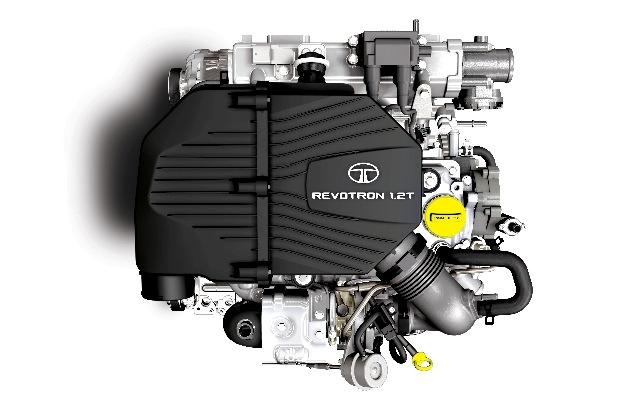 ​
The first engine, called Revotron 1.2T is a 1.2 litre, 4 cylinder, 8 valve, inter-cooled, turbocharged, multi-point fuel injection model. It produces 85PS at 5000 rpm and 140 Nm torque when at about 1750 to 3500 revolutions per minute (rpm). The figures indicate that Tata's engineers have produced an engine that would enhance the drivability. The engine should add less burden on your pockets with its fuel economy. It seems that the focus of the development was on delivering a budget-friendly engine than an engine built for pure performance. The engine has multiple modes for driving including better throttle response, ECU, 8-hole fuel injector and a new catalytic converter.
Announcing the launch, Mr. Ranjit Yadav, President, Passenger Vehicle Business Unit, Tata Motors said: "With the launch of REVOTRON 1.2T, Tata Motors passenger vehicles business is making a strategic shift towards a more complete portfolio. The name itself, an amalgamation of Revolution and the French word "tronel", meaning "balance", conveys the essence of this engine brand that uses key technological advances to revolutionize and balance great driving manoeuvrability, without compromising on power or fuel efficiency. We are enhancing our portfolio with the next generation petrol engines - REVOTRON series".
Girish Wagh (Read:
Girish Wagh Interview
), VP of Small Car project at Tata Motors said that the company wants to be a serious player in the passenger vehicle business. Tata Motors took about 3 years to develop the new engines and it's expected that the engines will make it to all of Tata's cars - from Nano to big sedans.
Source:
Team-BHP
Posted in:
#Coffee Room
Update: Tata Motors has now formally launched the Revotron engine for their Zest and Bolt cars. India's leading auto-maker has taken up campaign with Karthikeyan to promote and create awareness about this 1.2 litre MPFi turbocharged petrol engine called Revotron 1.2T. Karthikeyan said that he was involved in the development of the engine and is excited about the new 'multi-drive' mode. The mode offers perfect balance between the performance of the engine and its overall fuel efficiency.