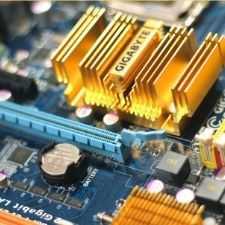 Electronics
Community of Electronics Engineers to discuss all concepts, topics, questions and doubts.
552 Members
Join this group to post and comment.
Spintronic Logic Circuit Can Operate 1000x Faster Than CMOS
Quote:
An engineering breakthrough at the University of Texas at Dallas could lead to computing devices that can operate as much as 1000 times faster than current processors. Assistant Professor Joseph S. Friedman (photo) came up with the idea, which is based on the quantum mechanical phenomena underlying spintronics, where electron spin is manipulated in addition to electron charge.
End quote
Spintronic Logic Circuit Can Operate 1000x Faster Than CMOS