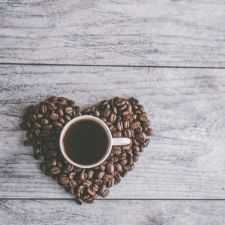 Coffee Room
Discuss anything here - everything that you wish to discuss with fellow engineers.
12840 Members
Join this group to post and comment.
Special CEan Status - Questions/Queries & Discussions
CEans,

Next month, on 26[sup]th[/sup] November 2008, we'll complete three years of existence on the Internet 😁. Our crazy engineers make this place wonderful and full of unique content!

Over the next few days, we will be allocate special user titles to our select users. You will get a special CEan status in your profile!

How does the 'Special CEan' status matter?

CE, is a community of technical people and is read by lots of people associated with engineering. It means, you are a true value adder to the community and in a way, to the world of engineering! It means you are making the world a better place.

Who will get the special CEan status?

The CEans who have been adding value to CE Forums will get the special CEan status. All our mods, editors will collectively pick few CEans among us. We keep watch on the forums round the clock. Over the next few days, we'll review contribution made by our CEans and announce the names/ids of CEans who get the special CEan status.

Is it too late? I'm new here!

Its never too late. On CE, we are friends & engineers for life. Just continue to make CE (and the world) a better place and leave the rest to us.

**************************************

Have questions? - Post them in this thread. 😀
Cool. This is mouth watering stuff for those who have been adding great value and proved their worth on CE. I already have couple of names on my diary. I will recommend them to our team.

So guys, want some special status to boost your ego? contribute value and impress the admin, mods and the eds 😀
Biggie ....Is referral scheme allowed here??? 😛...then i can count few mods who can refer my name😉
Okay, first of all, this is not a competition , and those who get the special status, do not 'win' over the others. Its just a way acknowledgment of contribution made by our CEans and also inspire others to add value. Because that's how we take our steps towards making the world a better place to live 😉 !

The mods and editors will collectively select CEans. Moreover, there is absolutely no limit to how many CEans will be awarded with the special status. 😀

Just keep adding value and then, flaunt your special status!