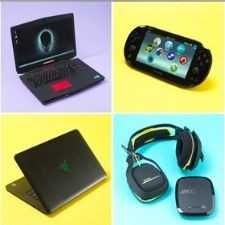 Gadget Geeks
Discuss all electronic gadgets - ask questions, doubts, troubleshooting tips et al. to fellow gadget geeks.
630 Members
Join this group to post and comment.
Speaktoit iOS App Free For 100,000 Customers On Valentine Day
Android's top-rated virtual assistant has arrived on iOS.

Speaktoit, which has had 1.4 million downloads Droid downloads and a 4.5 out of 5 rating, is now available on iOS. It has been the top-rated Android virtual assistant since launching in October, and was named a Top Ten Android App of 2011 by the New York Times.

By coming to iOS, Speaktoit gives iPhone 3GS and 4 users (who can't get Siri) the most complete virtual assistant available, and Speaktoit will compete with Siri on 4S by offering newer capabilities. Speaktoit can do everything Siri can, and then some (it even has a sense of humor).

How Speaktoit is different than Siri
-Speaktoit works on older iPhones, not just 4S.
-Speaktoit lets you customize your avatar, so you're not talking to a faceless circle.
-Speaktoit can search maps outside the US
-Speaktoit can update your Facebook/Twitter/Foursquare
-Speaktoit adds new functionality often (Siri hasn't updated since launching).
-Speaktoit speaks what it says (for example, if you search for weather, this is the difference: Speaktoit: "It is 70 degrees in London" vs Siri: "Here is the weather."). More conversational.

It's currently available on the Apple App Store (priced at $1.99, but will be free to the first 100,000 people on Valentine's Day).

Source: PR Email.