Home

>

Apps

>

Groups

>
SoftBank's Humanoid Robot 'Pepper' To Serve Customers At Phone Store In Tokyo
Question asked by Raagavan Sivaraja in #Robotics on Jan 28, 2016
The best-selling humanoid robot, Pepper, was conceived by a Paris-based company, Aldebaran Robotics, and was acquired by SoftBank, Japan's largest telecom company, in 2012. Around 500 companies in Japan have already employed Pepper robots in their industries, replacing human workers. Banking on the success of Pepper, SoftBank has planned to experiment with a phone store in Tokyo that will be staffed by Pepper robots.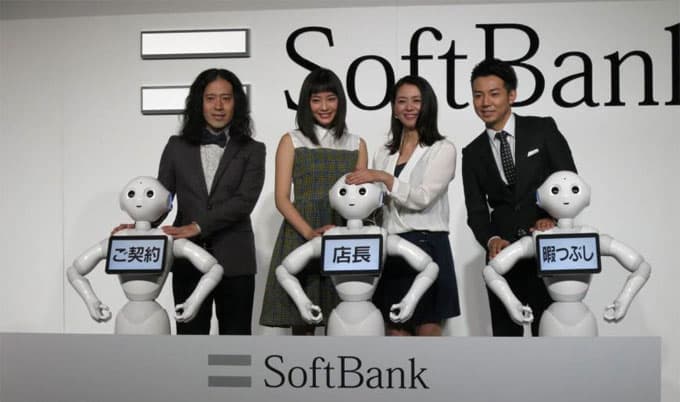 ​
Pepper robots have been programmed to greet customers, direct them to the appropriate counters, help them decide on a phone by demonstrating it, and also to sign a contract. But above all that, the shocking thing is, Pepper is capable of smalltalk. It doesn't seem to have the whole package, though. SoftBank has stated that there will be human staff too, mainly to verify the IDs of customers before signing the contract.
The store is an experimental venture and also to demonstrate Pepper's ability to understand human emotions through voice and body language, and respond accordingly. According to The Japan Times, the store will be functional from March 28th to April 3rd, and around 6 Pepper robots will be serving customers.
This is not the first case of Pepper being put on the frontline. SoftBank reported that more than 37 Banks are using Pepper to interact with their customers. Nestle and Nissan Motor Corp are among the big companies that have employed the enterprise version of Pepper robots. As with all intelligent devices, Pepper too will evolve as the adoption grows. But for now, SoftBank is partnering with more than 200 companies to develop business software for Pepper. The breadth of apps available will define the applications of Pepper.
Pepper was designed to co-exist with humans, and when it was launched in June 2015 for $1610, all 100 units were sold out in record-time of 60 seconds. As an expansive measure, SoftBank will open four Pepper for Biz studios in Tokyo, Osaka, Aichi and Fukuoka. Even though Pepper was originally intended to help understaffed companies, they are much more affordable. Companies renting Pepper will sign a 3-year contract, and pay $465 per robot. Will it entirely replace human workers? Well, we just have to wait and see.
Source:
The Japan Times
Posted in:
#Robotics