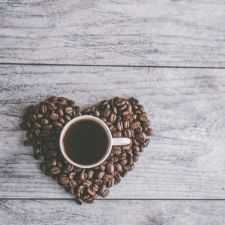 Coffee Room
Discuss anything here - everything that you wish to discuss with fellow engineers.
12914 Members
Join this group to post and comment.
Simple/Basic questions on SQL
i am a beginner in sql. so kindly bear with my questions if they are
very stupid
1) on what operating systems does sql work on?
2) can sql be used as a database to acces stuff in mobile phones i.e.....does it work on o.s like symbian, MAC etc..............
3) what programming langauage to be used 2 acces sql database


kindly reply soon................ if possible send me a website which has sum kind of a tutorial for this
thanx
MySQL is a database which can work on Windows and Linux. Also SQL is the language of database.I dont have idea of whether it works on mobiles.SQL is structured querry language it comprises of DDL and DML.Try searching google a bit more and you will find it out.

SQL is a "Structured Query Language"...it's kind of programming language for databases (like Mysql,Oracle etc...)...

SQL contains different types of Query's that we can build our own query and when we give this query to any database...result is given as output.

So answers for your questions are

1) Databases are kind of software which should be installed on our computer and then only you can use it....so it depends on which database you use ...MYSQL or ORACLE ... both can be installed on Window and Linux environment..

2) As i said earlier....depends on the database you use...

3) SQL is the language supported by databases

Wikipedia is the Best source to learn...please refer this link -> SQL - Wikipedia, the free encyclopedia

1) on what operating systems does sql work on?

yah its run on windows xp, vista n even linux*(i m not sure abt version)
2) can sql be used as a database to acces stuff in mobile phones i.e.....does it work on o.s like symbian, MAC etc..............

yah actually ur palm os acts as front end n ur sql as backend so we can use it
in handheld device for thier application we goes through (J2ME) java 2 mobile edition
3) what programming langauage to be used 2 acces sql database
as i alredy said sql as backend we used it for as database n front end may be VB, Java, Structs Framework ,J2ME