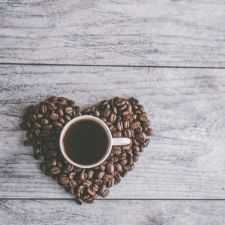 Coffee Room
Discuss anything here - everything that you wish to discuss with fellow engineers.
12920 Members
Join this group to post and comment.
Should we have the facility to post questions and answers anonymously?
I wish to know from our fellow CEans wether we need the facility to post questions and answers anonymously? 
What would be the use case for it?
Not really, in my opinion.
If I cannot stand up for whatever I am saying, it is best that I keep quiet.
However, it did get me into trouble a few times. A Christian friend sent me a message about some problem in Australia apparently created by some fundamentalists belonging to Islam. I forwarded it without comment to a family WhatsApp group. A lot of us, who are in science do not have much religious views. Almost all religions are represented in the family. Diverse views were presented by various members. I keeping mum. The Muslim member of the family took strong objection, and took it out on me for forwarding the (to her) offensive post.
I just keep shut now avoiding controversy.
Anonymous posting unless specifically asked for, or for a poll, or a survey does not appear correct. 
Having said that, it is no big deal. If someone wants to make a statement and wants to avoid actual or implied bias, anonymous posting maybe best.
But if CE creates such a facility, there should be an automatic internal verification that the facility is not misused for hate posts or spam.
CE can make it a requirement that the poster must identify oneself to the admin but have the post put up anonymously.
No, I think it will change the moto of the website. We're here to share our knowledge to those who need. We can also ask questions and have great discussions with engineers. There is no mean of anonymous conversations here. Yes you can add something like..  the one who needs advice can message the particular field related person. (either having or not having connection).
Just my thought!