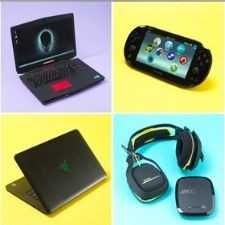 Gadget Geeks
Discuss all electronic gadgets - ask questions, doubts, troubleshooting tips et al. to fellow gadget geeks.
630 Members
Join this group to post and comment.
Samsung's Newly Launched Galaxy Tab Iris To Be A Big Boost For The 'Digital India' Mission
The Google I/O conference fever is still on and every techie is busy explaining the motives and plans included in the "Truth API", the biometric authentication lock using their critical judgments. Hardly one week has passed and already, a landmark announcement from Samsung directly favouring the Indian Govt. is once again setting up to satisfy the customers. Samsung has officially launched the Samsung Iris Tablet that skillfully uses biometric methods, more specifically speaking, the Iris detection method to authenticate its master at once.
The phone has specially tagged the Indian Govt. and associates which hints that the Indian Govt. might have created an unconfirmed partnership. As a matter of fact, the Unique Identification Authority of India took an initiative to create a central database which will have all the demographic and biometric information related to an individual Indian citizen. The process was already halfway done, when an allegation of infringement of privacy paused the process and the 12 digit based citizenship no. printed card aka Adhaar Card mission stopped midway.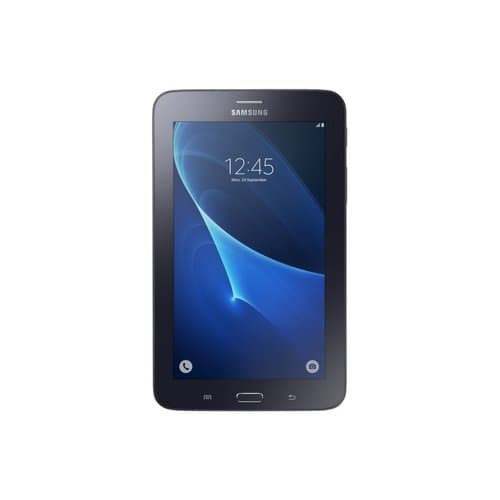 Samsung Galaxy Tab Iris
​
Lately, the mission has been rejuvenated and to support the process, Samsung has proposed their venture to be used for such a cause and reportedly, the device is ready for an Adhaar authentication, maintaining the utmost privacy. Also according to press release, the inbuilt biometric solution in Samsung Tab iris will solely empower the Digital India project and provide centrally coordinated benefits to it.
Dr. Aloknath De, Corporate Vice President and CTO of Samsung India Research and Development has mentioned that Samsung could make it possible to gather all the knowledge pertaining to hardware design, computer vision and bio-metrics to ultimately devise a product which could rekindle two billion minds. Moreover, he mentioned the company is also providing Indentity SDK for application developers so that related apps ( including financial inclusion, patment approach and recognition procedures) could be built without wasting much time.
With this, we get an idea why the Iris Tab stands out among its competitors, and an insight regarding what it has in store for us. The Samsung Iris Tab catches attention for three different reasons, one being definitely, the inbuilt iris Camera coupled with the Dual-Eye iris scanner which scales down the time spent on it and directly serves the demand. Secondly, it is the Samsung Knox package which protects the device from undesired rooting attacks and provides a tight security. Lastly, there is an external freebie given by Samsung in "in-the-box" elements, a USB-OTG cable which might help to connect a phone with a printer/ scanner.
As far as the phone's technical specifications are concerned, it is powered by a 1.2 GHZ frequency set quad core processor and runs the Android 5.1 lollopop OS. The TFT screen size is 17.80 cm with a resolution of 1024 x 600 pixels. The phone features a 5MP C-MOS based auto focus camera. It also boasts of a 8 GB primary storage with 1.5 GB RAM. Astonishingly, the phone memory is expandable to up to 200GB, if a microSD SIM card slot is used. The phone offers a decent battery back up, although no S-pen section is present. The Samsung Iris tab is compatible to multiple regional languages and connectivity wise, it posses a BLE i.e. a low power wireless communication system, while it is connected. The Samsung Galaxy Iris Tab is now up for grabs for Rs. 13999.
Source:
Samsung (press release)
|
Samsung(info)