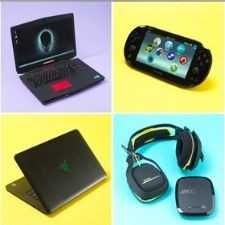 Gadget Geeks
Discuss all electronic gadgets - ask questions, doubts, troubleshooting tips et al. to fellow gadget geeks.
630 Members
Join this group to post and comment.
Samsung Mobile Unpacked 22 March: Galaxy Tab 8.9" Coming!
Samsung's going bullish on the tablets. They launched the
Samsung Galaxy Tab 10.1 at the MWC 2011
and now ready to launch the new tablet -
Galaxy Tab 8.9.
They've posted a teaser on the Samsung Unpacked site and it boldly asks all users "What's your TAB life?". The teaser also features a cryptic number 7-8-9-10 which we guess is perfect indication of the tab sizes from 7" (Galaxy Tab) and 10 (Galaxy Tab II).
The new Samsung Mobile Unpacked event is scheduled on
March 22 at Orlando, FL, USA
. As we earlier reported, the company will launch the mid-sized table with 8.9" screen at the event. The biggest addition Samsung can do to the new tablet is SAMOLED or SAMOLED plus screen which is sure to increase the price of the tab and also sell it like a hot cake.
We'll keep you updated about all the latest happenings. Till then, enjoy the teaser -