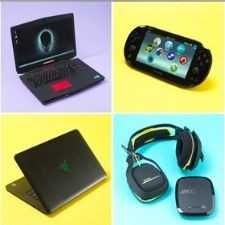 Gadget Geeks
Discuss all electronic gadgets - ask questions, doubts, troubleshooting tips et al. to fellow gadget geeks.
630 Members
Join this group to post and comment.
Samsung introduces the world's largest capacity SSD 'PM1643' with a 30.72TB capacity
In another first, Samsung Electronics has revealed the world's largest capacity Serial Attached SCSI(SAS) SSD with a mind-boggling capacity of 30.72TB- packed in just a 2.5-inch form factor. Though it is sure to appeal to the tech enthusiasts and gamers across the globe, the SSD will be serving the Enterprise-Grade Systems. The new drive boasts of a performance nearly twice that of currently available SATA SSDs. The new drive also features a 40GB DRAM, an upgraded and more efficient drive controller and associated software.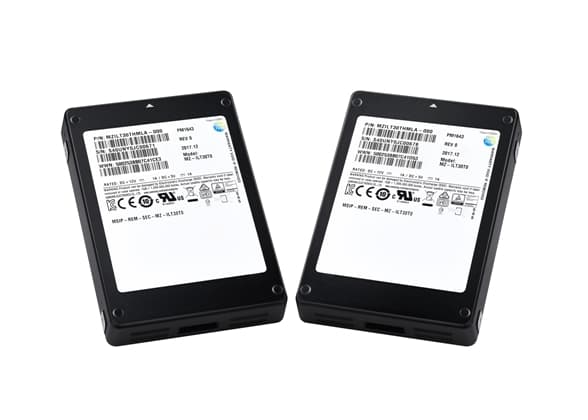 ​
The SSD is said to be able to hold about 5700 HD movies of 5GB each which is much more than anything in the industry is able to hold. The capacity of the drive is attributed to 32 NAND Flash packages combined together. Each one of these 32 packages is made from 16 layers of 512 GB V-NAND chips. It is worth mentioning that Samsung unveiled a 15.36 TB SSD in March 2016 and the new PM1643 is exactly double of that capacity while retaining its size.
The new solid-state drive is not only a capacity upgrade. It features lightning-fast data transfer speeds as well. When compared to the previous generation SAS SSDs, the new drive delivered nearly twice the performance. Sequential read and write speeds of up to 2100 MBPS and 1700 MBPS respectively were recorded in tests done by Samsung. The random read speed is almost four times and sequential read performance is almost thrice that of a 2.5-inch SATA drive. Samsung used its own SSD 850 EVO for the comparison.
An enhanced software compliments the SSDs hardware and provides features such as metadata protection, data retention and recovery in case of sudden power losses, Samsung informed. An error correction code algorithm is incorporated to ensure reliability and minimal storage maintenance. Samsung also said in its press release that the drive is designed to endure heavy workloads and can survive one full drive write per day (DWPD), which is equivalents writing 30.72TB data into the drive daily for the 5-year warranty period, which seems to be quite a bold claim.
The production of the drive has already started in January and will continue in the upcoming months to cater to the industry demands. The lineup will be expanded by 15.36TB, 7.68TB, 3.84TB, 1.92TB, 960GB and 800GB versions later this year. Samsung said that it wants the industry to shift from old HDDs to the large capacity SSDs which are not only fast but also offer much larger storage capacities.
There has been no comment on how much the SSD will cost but we can bet it won't be anywhere affordable to the average home consumer and that is why you should discard your evil plans of putting it in your laptops. But do let us know in the comments below if you would like to buy one and how much you would be willing to pay.
Source:
Samsung