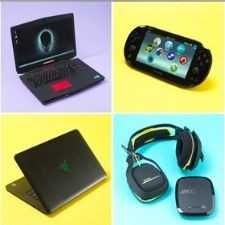 Gadget Geeks
Discuss all electronic gadgets - ask questions, doubts, troubleshooting tips et al. to fellow gadget geeks.
630 Members
Join this group to post and comment.
Samsung Galaxy S3 Screen Size Is 4.8" - Rumour
While we are just a few hours away from the official launch of Samsung's next flagship "Galaxy" series phone - The Samsung Galaxy S3. However that has not dumped the enthusiasm of people wanting to take a first look at the phone. The result? Rumors are spreading out in the wild that the Galaxy S3 will have a large 4.8" SUPER AMOLED screen! That's a new thing!

Samsung's Galaxy Note features a big 5.3" screen and people really have been wondering whether to call this phone a tablet or a phone (some call it a phablet). The s3 screen, if 4.8" wide diagonally, will set a new benchmark for the devices in the 'smartphones' category.

That brings me to wondering what should be the right size for the mobile phones. I've used tiny screen phones which make it difficult to read and compose text. Then I've used the Galaxy Note and iPad as well. To tell you the truth : I don't know what's the perfect size. I'm happy with the Note, so far and iPad too; is a great device.

So, we'll have to wait for the official announcement from London where Galaxy S3 will be launched on May 3rd. Until then, would you buy Galaxy S3 if it has a 4.8" screen?