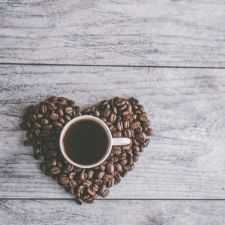 Coffee Room
Discuss anything here - everything that you wish to discuss with fellow engineers.
12758 Members
Join this group to post and comment.
Resume Format
Hello Freshers,

I have recieved few resumes and after going through , I would share these points with you

You might be already having varied copies of resumes with you.
just a little bit of light on the format of resume

Your resume should begin with a proper heading.
1.RESUME
2.CIRRICULUM VITAE

Next comes your objective: :
- OBJECTIVE is the first thing what any HR would read and ask about.
-Please donnot copy resume formats and objective formats.
-They are pretty simple. Just think why you actually want a job and pen it down.
-apart from you there might be thousands other who might be looking for job.so why should the company recriut you?? so keep in mind that along your personal growth you are also inclined towards company's growth.
" willing to work in a cooperate ambience , where my personal growth would inturn be a integral part of company's growth" something like that...

EDUCATIONAL BACKGROUND:
-start from your highest degree. because thats the most recent one as well.
say Engineering
-then your higher secondary education and finally schooling

PROJECTS DONE:
I donnot suggest putting dummy projects.
-Start your latest project ie final semister
-then any other hobby kits or college projects.
-even if you have only one project.. donnot incline to put dummy projects...(its my personal opinion though)

SKILL SET:
SOFTWARE SKILLS:
C, C++ Java
PLATFORMS:
Oracle ,
HARDWWARE SKILLS:
microcontroller programming etc.

PARTICIPATIONS/PRIZES
any prize or acclode won is a prize. 😀

HOBBIES:
- donnot try impressing the interviewer by saying" reading books, techinal papers,, for the sake of it" it might land you in trouble , Be cautioned that you are mentioning them as your hobbies and they reflect you-so evry probability that he might ask you about them

Be Simple .. if you are a geek say so.. if you are a TV buff say so...
eg😛ainting, casual reading, watching educational programs on TV...

LANGUAGES KNOWN:
India has 26 national language and regional language plays role
it might not play a very important role for you gettign a job.But might increase favor for you..
I have a personal experince
I have a different mothet tongue than what my regional language is..
and I was asked to mention all..
later when I got recriuted , HR asked me if I was ready to go to Banglore,, as I know the regoinal language of karnataka..

PERSONAL DETAILS
address

some very simple things
* donnot brag
*donnot put email id as:rockyou@xxx.com; sweetparisxxx.com;aswqew111@xxx.com

create a neat id with you name and provide it .

* donnot use bolded font.. instead use inclined


FINALLY ALL THE BEST!!!😉
Very nice, Durga. I believe the experienced folks should collaborate together to come up with a resume format for our members who are students. Selecting resume format is big pain in the bum 😁 .

What do you say, fellas?
Thanks Biggie!!!

thinkign of posting HR interview as well..

Will do it once I am done with my college assignment... 😁
its worthy...........thanks for this contribution.............
Thats very useful. Thank you very much
thanks.... it will help a lot
this thread is old but still i want ask something.. I am a comp science engineer and i am not comfortable with c programming but i am better in c++ so should i still mention c in my resume or only c++
What about adding your rank information in extra activities. Like CE- mod, CE- ace, CE-guru, etc. with your user name or profile address.
thnx durga...its really helpful
waitin 4 ur hr interview postings..😀
today was the first Interview which I have appeared seriously for. to my utter amazement, no body asked for a resume! Still I am carrying one.
Well, I would like to share it with you what I think that the interviewer might expect.

You should prepare a resume which best describes your self. In HR questions mostly come from Your achievements of the resume. Be well prepared with your answer as he might ask you about your achievements and hobbies.

And yes, Resume usually goes 2 pages for final year students especially because of the list of marks in each semesters. DO NOT FORGET TO STAPLE BOTH PAGES.

Also right a declaration at the end->

the above information furnished by me is correct to my knowledge
It should be followed by your name, signature, date and place 😀
I was looking for information about writing resumes I visited resumizer.com I found it very helpful to show me formatting and structure.
😀 😁
thanks help me alot.. this is my resume ,after i convert it to pdf it goes in to wrong formation!