Home

>

Apps

>

Groups

>
Reliance Reconnect Android Smartphone Features 4.7 Inch Screen And Quad Core Processor
Question asked by Ankita Katdare in #Gadgets on Aug 14, 2014
Reliance Digital has launched a new smartphone in its Reconnect series called Reliance Reconnect RPSPE4701, powered by a 1.3 GHz Quad Core processor, that runs a slightly old Android 4.2.2 Jelly Bean operating system. This is the third phone in the reconnect series and Reliance India has priced at a price of Rs. 12,999. Featuring a 4.7 inch capacitive touch screen with 1280x720 pixel resolution, the Reliance Reconnect RPSPE4701 phone comes with 1 GB RAM, 8 GB internal storage which is expandable up to 32 GB via microSD card. Let us take a look at the tech specs sheet in detail to know more about the new Android device in town.
On the smartphone's rear end, there's a 13 megapixel camera with LED flash support, whereas a 2 megapixel camera is located on the usual location on the front. Among the multimedia options, there's FM Radio and MP3 player. For the user's connectivity needs, the smartphone brings GPRS, EDGE, 3G, Micro USB 2.0, 3.5 mm audio jack, Wi-Fi 802.11 b/g/n and Bluetooth.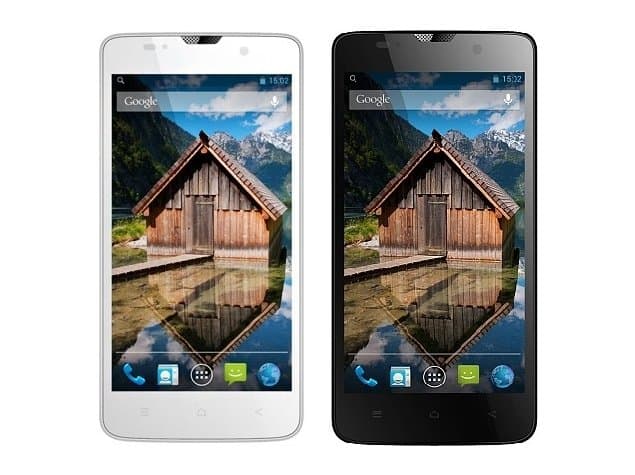 ​
A 2000 mAh Li-ion battery powers the Reliance Reconnect RPSPE4701 smartphone which promises up to 8-10 hours of battery life. Among the additional features, the company lists Dual SIM 3G support and super fast processing speed and a 4D G-sensor.
The official
Reliance Digital website
has listed the phone with an 8% discount offer making the price of the phone Rs. 11,999 if you wish to buy the phone right away. As you can see from the image above, the smartphone is available in two colour options - Black and White. Inside the box, there's a charger and data cable and the company offers a 12 months warranty.
It's interesting to note here that, Croma - another popular retailer store chain in India has launched two Windows 8.1 powered tablets - Croma 1179 and Croma 1177 priced at Rs. 13,990 and Rs. 21,990 respectively.
What are your thoughts on the newly introduced Reliance Reconnect series android smartphone? Share with us in comments below.
Posted in:
#Gadgets
Launching with JellyBean 4.2.2 is biggest disappointment. Is there any information about kitkat update?
If this phone want to survive in the market they have to provide the update because people are getting crazy about Android 'kitkat' and almost every new device is getting the 4.4.2 update.
There is no official word about an KitKat update, but in the overcrowded and overcompetitive android phone market in India can any company really hope to survive without offering the support for the latest version of the OS? I really hope it's on the cards.
if it is kitkat i think itz worth to buy this phone!!! Though,itz not a new look but some what i expect.... i really need a phone guide me ceans👎
Karthikeyan jaisankar

if it is kitkat i think itz worth to buy this phone!!! Though,itz not a new look but some what i expect.... i really need a phone guide me ceans👎
tell us the price range.
<10,000/- 👍 help me buddy😐
Karthikeyan jaisankar

<10,000/- 👍 help me buddy😐
Moto E
Karthikeyan jaisankar

<10,000/- 👍 help me buddy😐
you can also go for ASUS Zenfone 5 8 GB version
thanks dude!!! i searched in flipkart but it is out of stock👎 but it is a good choice get this phone.2GB RAM by seeing itself i like to buy this phone 👍