Record your experiences as video using Google Glass
Google wants to replace our memories with searchable video archives of our experiences. Yep, you read it right. Google has been awarded a new patent that hints at Google Glass being employed to record all your important life experiences as a video and store it in the cloud as a searchable database. Apparently, when Google founders wrote their mission statement that they want to organise the world's information and make it universally accessible and useful, they totally knew what they were getting into.
The
patent
basically hints at exporting all your memories to cloud so that forgetting could be a thing of a past. Google Glass would record the video of your experience and tag it with time and location. The Glass could even start auto-recording if it senses that it's at an important location. User may even set it to always record videos.
Once the video is recorded and stored to the cloud, users will be able to search the archive with simple instructions. For example, if you visited the Taj Mahal, you could simply play the walk-through video of your journey as recorded by Glass. All you will have to do is ask question as simple as, "What did I see when I visited the Taj Mahal in 2020?" (we are talking about future!).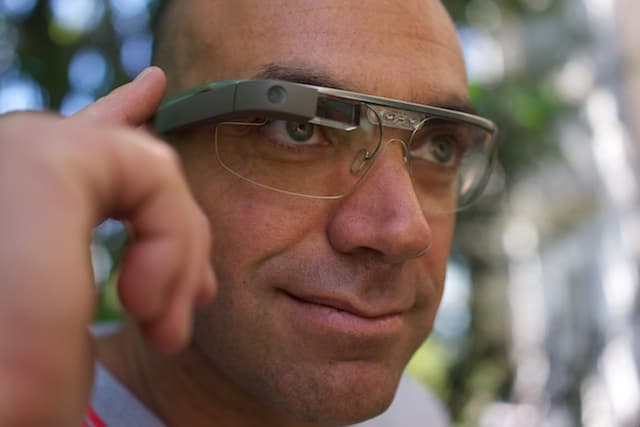 ​
The recorded videos can be shared on social networks and then if you have all the appropriate permissions, you will be able to ask questions like "What was Amit doing last evening?" and have the video shared by Amit play on your device.
As of now, we do not know how serious Google is about launching this facility on Google Glass. But given the global dominance Google wants, the company might be already developing required software, hardware and tools. Google's has done that to our photos using Google Photos service.
You might be wondering if there is any hope left for protecting our privacy; and that remains an important question. We think that this service will be rolled out to the security professionals who would want to replay their memories like "Quickly show me all the people I saw at the Airport last Sunday between 3 am - 5:30 am."
We wonder how'd life be with everyone wearing an always on mobile CCTV camera. Do share your thoughts on the future we are entering faster than we envisioned. Would you record all your memories as videos?
Source: Huffington Post

wow... great.
thank you for this amazing information.
Only logged in users can reply.