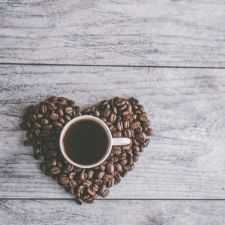 Coffee Room
Discuss anything here - everything that you wish to discuss with fellow engineers.
12763 Members
Join this group to post and comment.
R&D Documentation
Hi ,
Its my view we should have a documentation section.we all know we discuss so many things.Its a kind of Research that we all do by means of exchanging information. but it all the knowledge gained will go to waste when the discussion completes.I want a documentation section which documents all the important points and summary of discussions that at the later date can be used by CRAZYENGINEERS R&D , if at all in the future our crazyengineers opt to develop some of the products.

It may be difficult to keep track of every discussion but i feel we can work out a mechanism to do such a thing.

thanks,
Bobby
Thanks for your suggestion! We plan to have an Engineering Wiki on CE soon. Thats a good point about recoding valuable discussion ideas in one central location, perhaps we can create a section on the Wiki for that.

We'll need volunteers to summarize discussions and extrapolate the important points though!

I like the sound of "Crazy Engineers R&D".. CERD! lol.
Yes, but who's going to take the pains of summarizing all the discussions?

Let's wait for the restructure to happen. New structure will include most of the suggestions made so far! 😀
Funnily enough, I suggested the same thing in another forum a few months back. No one really replied! I really hated browsing through 30 pages of posts, in which most of it are off topic.

I guess those who are capable to summarize points would be anyone who followed the discussion. For a Wiki, you've got to remember that anyone can collaborate on the content. So If I was to only list 10% of the points discussed, others can fill in the missing points. Maybe it'll take around a week to post those points.

In this light, there are many old and valuable technical discussions in CE, that wouldnt really be dug up other than a direct search query.
Well, the idea is fantastic. However, we'll need volunteers to actually maintain the section.

For example, we've lot of discussion going on in our CE Bot thread. Its obviously very difficult for any new member to go through 100 + posts there. I believe we can do this -

1. Once any important discussion gets 30+ posts, we close it.
2. Active participants of the discussion can then start a new thread in the same section with the summary of the previous thread.

In this way, any new member will have to go through at the most 30 posts (which is okay!) to get an idea of what's being discussed.

What do you say?

Once we have enough number of discussions, we may form a new section (CE Museum 😉 ) which will host all of these discussions.

What do you guys say?

Another thing: We have a very good search engine and we are nicely indexed in Google. So its easy for anyone to find out old discussions.
Ah yes, that'll work 😀

We could also work on a R&D section like Bobby suggested. A one stop resource where people can view technical ideas. If time permits, a Mind Map can be used to organize similar themes together and link them back to the discussions, in case the viewer wants to see it.

I think CE would be the first ever online community to pull that off 😛
Yes summarising for every 30 posts is very helpfull to the users.

But I am talking about the Genuine library of different technical ideas that pop up during the discussions which can be reused easily.

I think this will help CE to reach its goal.

I know it will be a pain staking effort,but if we can pull this off the fruits will be very sweet.
I think lot of these ideas can very well be incorporated in the CE:IM project. We will have to give a preview option that will provide a 2 line summary of whats inside.
@Big_K... Nice idea

consolidating the data in previous thread(above 30+ posts) in new thread.... this will help new comers..to have a quick look