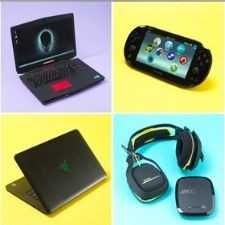 Gadget Geeks
Discuss all electronic gadgets - ask questions, doubts, troubleshooting tips et al. to fellow gadget geeks.
571 Members
Join this group to post and comment.
Problem: "Task manager disabled by administrator" in Windows XP SP2
hi!!!!! Every one i have the problem in open the task manager,i m using winXpSp2,when i press alt+ctrl+delete,then i see the msg "task manager disable by your administrator,i m the administrator
please help me!!!!!!!!
Re: problem on Task manager

It's most probably a virus attack. Use a good anti virus software and clean up your pc first. Then if the problem still persists, let us know.
Try this -

Click Start
Click Run
Enter gpedit.msc in the Open box and click OK
In the Group Policy settings window
Select User Configuration
Select Administrative Templates
Select System
Select Ctrl+Alt+Delete options
Select Remove Task Manager
Double-click the Remove Task Manager option
Thank you Big_k !!!!!!!!!!!!!!!!!!!!!!!!!!!!!!it's working
Hi
Task manager is an application which provides detailed information about the various applications and processes which are running and how they are responding. So it is very useful element in a computer. As per the query if you are getting the error "Task manager disabled by administrator" you need to do the steps
How to repair Task Manager disabled error
Hope it will work for you…
Good Luck