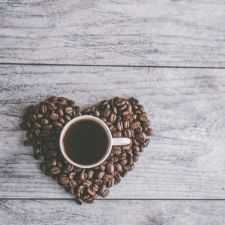 Coffee Room
Discuss anything here - everything that you wish to discuss with fellow engineers.
12829 Members
Join this group to post and comment.
Politics 2.0
Well, I thought that I might as well start this thread. I recently happened to check out Digg.com's Digg the Candidates module .... you can find it
here.
Its interesting to see that a lot of people are "Digg"ing what their candidates are digging. The question I am posing here is could this be used as a means of predicting the elections in anyway? And if this could be done, then can this data be used by those candidates to swing elections their way. A form of reverse PR if I may call it so.
Or am I just blabbering, eh?
I just checked out the candidate module on digg. It got me thinking. What you say is true. However, I doubt if digging can be used to predict the results.

First of all, Digg votes might represent the opinion of few thousand users of Digg. I remember that last time most of the pre-election polls had said that Dubya won't make it. But that was proved wrong.

These are just my first impressions about the digg thing. What do others have to say about it?
Politics, schmolitics.. the world will indeed be a better place once an engineer becomes the president of the US.

Malaysians are going to vote tomorrow for the national elections. But its clear the same party will win as usual *shrug*
Ohhh ... cmon Ash ... do you know in India, there actually is a political party which was started by IITians? These are engineers from the top engineering institutions of India.

The problem is that they cannot become a national party due to limited numbers. So, they have to become affiliated to some party or the other in the end.

How is the political situation in Malaysia?
Oh, thats interesting! What's their philosophy like?
Well, we have one major coalition party,
Barisan Nasional
, which pretty much controls most of the states except one. I think such discrepency would make them too complacent to do keep some of their promises. Oh well, im not really into the mechanics of politics anyway.
Speaking of Politics 2.0, our present PM launched a website in which the society can put their views, comments or whatever directly to him:
Warkah untuk PM
UK has something like that.. some sorta online petition thingy.
Introduction to e-petitions
Kidakaka i was following the progress of these IITian's but i lost track some time back. Have these guys got affiliated to some other party?? if this is what they end up doing it would destroy the whole meaning of starting up in the first place.
Mahul, I said that they are not a national party. They are currently contesting in Rajasthan (Lok Paritran). They have a good reputation over there, but in the end, they have to take a call behind either of the major national parties only.

Nice point made by Ash ... This is to all CEans, can a government be "governed" through collective public opinion .. actual democracy? Can this take place, like how UK and Malaysia are trying. Thoughts, opinions ... let them flow.