Panasonic Soundbar, Priced Rs. 4190, Promises Richer Sound For Your TV
Panasonic India has announced SC-HTB3GW-K soundbar companion for your TVs. Priced Rs. 4190, the soundbar promises to fill your room with rich sound with crisp and clean vocals along with some thumpy bass with its powerful bass-reflex multi speaker system. Panasonic hopes that you will appreciate the gadget's futuristic looks and ease of use in addition to the quality of sound it produces. You may pair the soundbar with your TV using AUX port and USB. The soundbar supports bluetooth which can be used to pair it with your smartphone, tablet or laptop and other gadgets.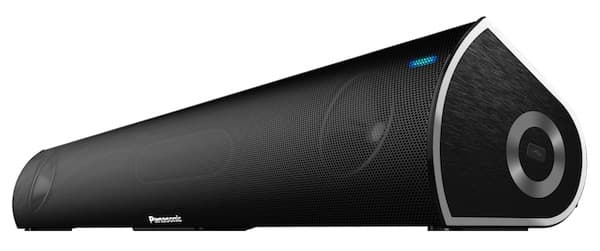 ​
Mr. Sasidharan, product head at consumer electronics division of Panasonic India informed the media that the new SC-HTB3GW-K soundbar has been designed and engineered to enhance consumers' TV viewing experience. It's equipped with 20W RMS speaker system and features a metallic punch-hole grill to protect the speakers.
Users will be able to control individual characteristics of the sound viz. voice, bass and master volume using a dedicated remote control. We do not know how this soundbar stands against the competition from Sony and other rivals that offer competing sound products; but the price just looks about right for the gadget.
The soundbar systems promise to eliminate the problem associated with most of the TVs - they fail to deliver the deep and immersive sound because of the slim size of the TVs. Do let us know your thoughts on this soundbar and if you buy one, do share your first hand review with our fellow engineers.
Source: Panasonic PR.

price seems to be attractive. The Sony has always been famous for its sound system. Can it challenge sound experience by other 5.1 home theaters?
Only logged in users can reply.