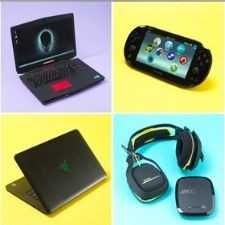 Gadget Geeks
Discuss all electronic gadgets - ask questions, doubts, troubleshooting tips et al. to fellow gadget geeks.
645 Members
Join this group to post and comment.
OSX Update Upgrades Java To 1.6.0_37, Leaves You With "Missing Plug-In" Notices
The engineers at the Apple Headquarters have released a small update for the OSX users with version 10.7 or higher. The new update will upgrade the Apple installed system Java SE 6 to version 1.6.0_37. The update is applicable to OSX 10.7 or higher only. The update will Apple-provided Java applet plug-in from all web browsers. If you wish to use the applets on a web page, you will have to click on the region where the system says "Missing Plug-In". This will take you to the official Oracle website from where you will be able to download the latest version of the browser plug-in. The update will also remove Java Preferences application which is no longer needed to configure the applet settings.
Apple has had its own share of
troubles
because of Java this year. Apple's taking hard steps in eliminating the issue and now points to Oracle for the updates. Exploiters have used the Java Applets to break into the systems and Apple had acknowledged that their release of Java updates didn't sync with those from Oracle. The update is surely going to cause one time inconvenience to the users of OSX; but we believe it's a good move from Apple considering the security issues that the end users may face.
Via:
Apple