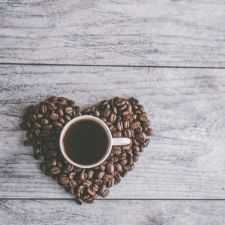 Coffee Room
Discuss anything here - everything that you wish to discuss with fellow engineers.
12889 Members
Join this group to post and comment.
Optimized Blue-phase Liquid Crystals Could Triple the Sharpness of Today's TV and Computer Screens
An international team of researchers from the University of Central Florida's College of Optics and Photonics (CREOL) has developed a new blue-phase liquid crystal that could enable televisions, computer screens and other displays to pack more pixels into the same space while reducing the power needed to run the device. The new liquid crystal is optimised for field-sequential color liquid crystal displays (LCDs), a promising technology for next-generation displays.

​
The resolution density of 1500 pixels per inch is especially attractive for virtual reality headsets or augmented reality technology. The researchers report that combining the new liquid crystal with a special performance-enhancing electrode structure could help achieve light transmittance of 74 percent with an operation voltage of 15 volts per pixel – operational levels practical for product development.
The said technology will build on the existing LCD display construct by doing away with colour filters altogether; even as the new blue-phase liquid crystal looks to replace the nematic liquid crystal and control the incoming light almost 10 times faster. With color filters, the red, green and blue light are all generated at the same time. However, with blue-phase liquid crystal one sub-pixel can be used to make all three colors, but at different times. This converts space into time, a space-saving configuration of two-thirds, which triples the resolution density, quoted Shin-Tson Wu, who led the research team at the University of Central Florida's College of Optics and Photonics (CREOL). It also makes for a vivid displayed color as the color crosstalk which occurs with conventional color filters stands eliminated.
The researchers predict that a working prototype could be available by the next year- 2018. The study was published in the journal
Optical Materials Express.
Source:
CREOLNews