Opera's New Version Is Called Reborn, Comes With IM Integration, New Look, More Control Over Ads
Opera has been constantly working to improve its browser to satisfy needs of its niche audience. The company had recently launched a standalone experimental browser called
Opera Neon
to give interested users a taste of what it has to offer in days to come. Today Opera has announced that it will be incorporating some of the Opera Neon features into the public version of its desktop browser. The Opera 45 has been codenamed as Reborn and it is available for download on the Opera website. If you are on the older version of the desktop application, you can use the in-app updater to update the browser. It just needs a restart to get to the updated version that is powered by Chromium 58 under the hood.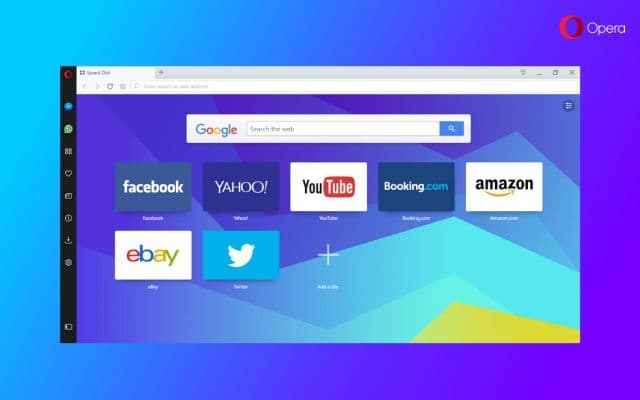 ​
The Opera 45, codenamed Reborn has a major addition with integrated instant messaging. On Opera 45 you can use Facebook Messenger, WhatsApp, and Telegram. To start using any messaging service of your choice you have to first pin the sidebar of Opera 45 and then sign-in to the required service. You then either open it in overlay or pin it side-by-side of the current tab. You can choose one or more messaging service to remain on your sidebar by using the 'Customise Start Page' option.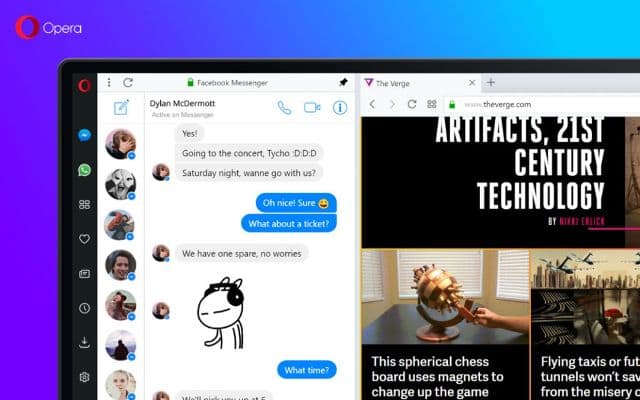 ​
Opera 45 (Reborn) incorporates some of the design changes of Opera Neon. The new icons on the sidebar have subtle animations. The tabs on the start tab are lighter and organised. You can choose light and dark modes from the settings menu. The most notable change in look and feel is when you switch to private mode. You can find a new animation on the private window.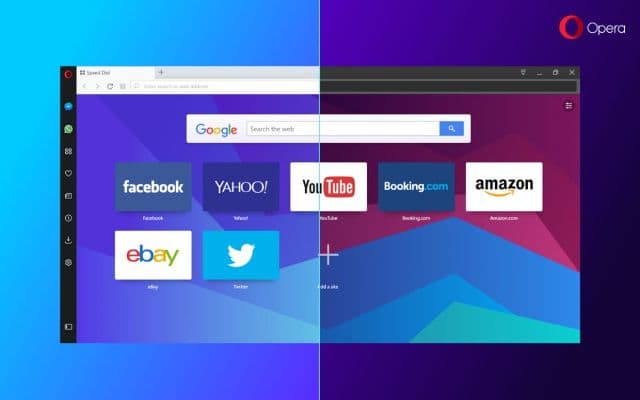 ​
Opera was the first major browser developer that came with in-built ad blocking. Opera 45 improves this feature by automatically reloading a page when you toggle ad blocking on or off for that page. You can manage the block lists of your choice. Easylist and EasyPrivacy are turned on by default and you can choose to add or remove lists of your choice.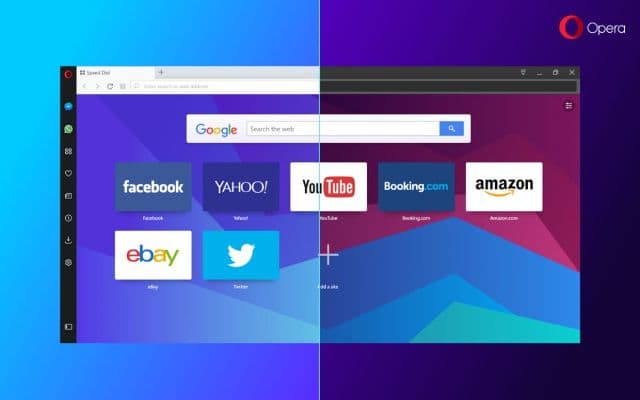 ​
Opera now sends videos to your GPU for decoding so that you can get higher framerates, higher resolutions and low battery usage. Opera has added a security change where if you fill in password on a non HTTPS website it will warn you that the login is not secure.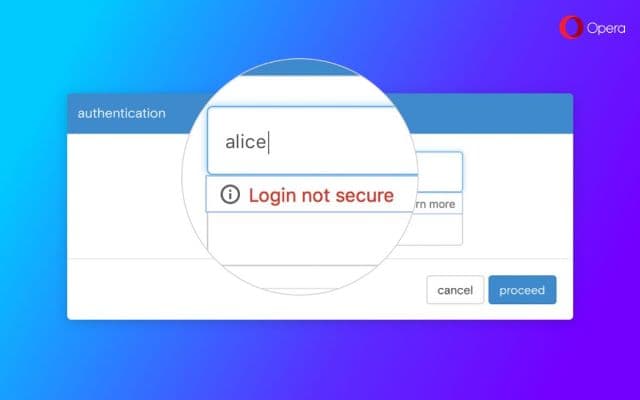 ​
Source:
Opera
Tried downloading it on my machine. Messenger integration is good; but I found it too distracting.

Plus, I'm hoping that Opera will catch up with Chrome in terms of ease of use. Browser should be 'invisible' when the user is browsing the Internet; and that's what Chrome does.

yeah of course...I hope its very nice when compared with other browsers and linking whats app messenger is awesome...
Only logged in users can reply.